Hemant Kumar tipped Kishore Kumar at Alumni Idol Season 7, hosted by the Alumni Association Modern High School for Girls at Rotary Sadan on July 23.
St. Xavier's Collegiate School alumnus Biswaroop Mukherjee was declared the winner for his impressive rendition of Hemant Kumar's soulful Ganga aaye kahaan se from Kabuliwala. Sanjay Tharad, an ex-student of Nopany Vidyalaya who sang Kishore Kumar's Agar tum na hote, was the runner-up.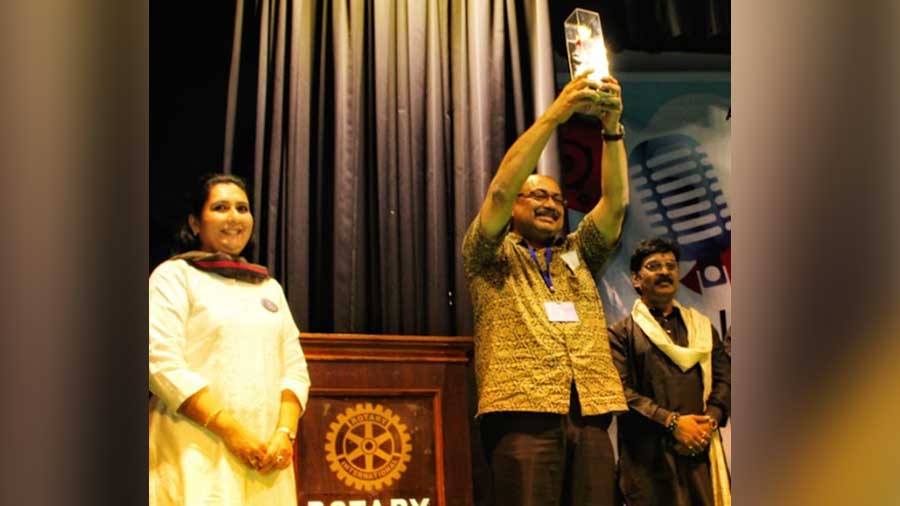 (L-R) Sushma Nevatia, Biswaroop Mukherjee and Deepak Prakash Mishra
Eleven participants took part in the competition, which included two rounds, and were judged by Pramita Mallick, Rabindrasangeet exponent; and Deepak Prakash Mishra, classical vocalist of the Banaras gharana.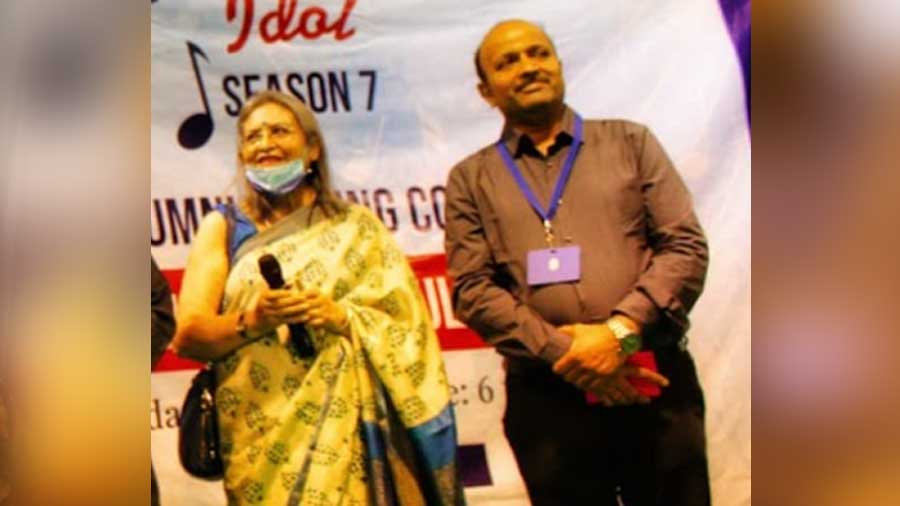 Pramita Mallick and Sanjay Tharad
Alumni associations of city schools were contacted to register their members. Only one participant was allowed from each school and the chief criterion was that none of the participants could be trained singers, only amateurs would be allowed. The applicants had to submit their soundtracks prior to the competition.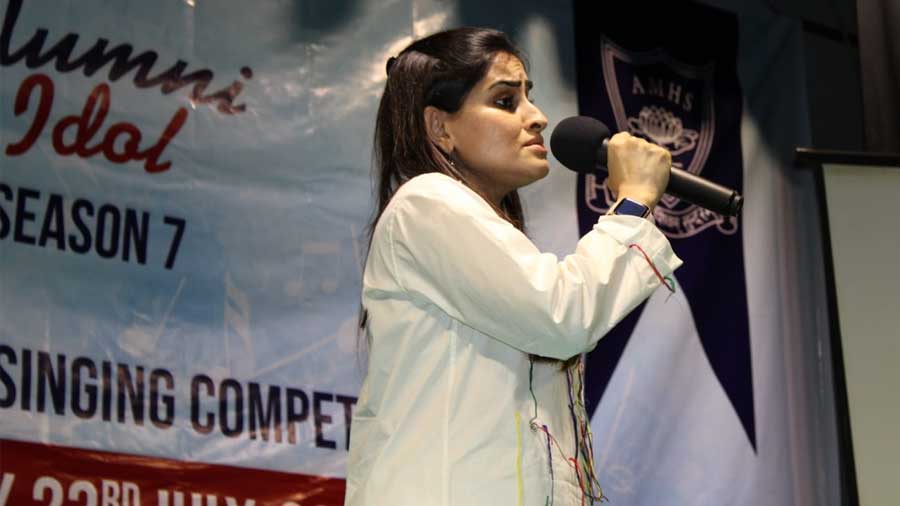 Vasundhara Mantri, an alumna of Modern High School for Girls
"The Alumni Idol is a humble attempt on our part to keep the camaraderie among Kolkata school alumni associations strong and joyous. We invite schools to send in their participants," said Sushma Nevatia, president, Alumni Association Modern High School for Girls.
"Right from conceptualising the event to booking the venue, social media marketing and graphics display, playing the track, all backstage and onstage work is completely done by members of the Alumni Association Modern High School for Girls," Nevatia said.
South Point School, Nava Nalanda, Nopany Vidyalaya, St. Xavier's Collegiate School, Ashok Hall Girls' Higher Secondary School, La Martiniere, St. Thomas, and Assembly of God Church were among the schools that participated besides Modern High School for Girls.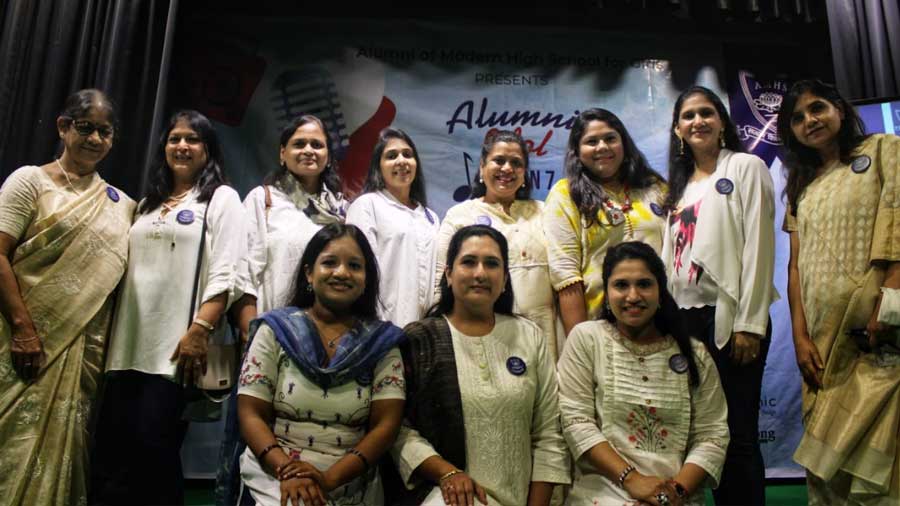 The organising committee members of Alumni Association of Modern High School for Girls
Each participant was given three minutes to sing a Hindi song of any genre. The time limit could stretch to a maximum of four minutes. All singers were asked to bring along their own musical instruments or sing without accompaniment.
After the preliminary round, the judges selected five finalists. 
Winner Dr Biswaroop Mukherjee sang Hemanta Kumar's Jaane woh kaise log the from Pyaasa and Ganga aaye kahaan se for the final. "More than the competition, it was the interaction that I enjoyed. It was a great feeling because all of us are professionals in our own fields. It feels great to interact with so many of my friends from different fraternities. Modern High did a great job of organising the event," Mukherjee said.