No ragging please, we are students
Read more below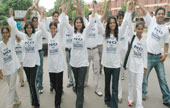 ---
Published 27.06.07, 12:00 AM
|
---
Harsh Agarwal was a student who dreamt of becoming a doctor. But his dream turned into a nightmare when he gained admission to the Motilal Nehru Medical College, Allahabad in 2000. "I was subjected to such severe physical, verbal and mental abuse that I had to leave midway," recalls Harsh. He is not alone in his suffering under the ubiquitous phenomenon of what is popularly known as ragging — a system wherein senior students have the social sanction to harass new students. There are many who share Harsh's fate.
According to statistics published by the Coalition to Uproot Ragging from Education, an NGO that seeks to ban ragging in India, at least 25 students in Indian educational institutions have succumbed to the brutalities of ragging in the past seven years. In many cases, complaints by victims have fallen on deaf ears.
Yet, some states already have laws against ragging. West Bengal, for instance, has its own state law — the West Bengal Prohibition of Ragging in Educational Institutes Act, 2000 — to combat ragging. So do Tamil Nadu, Kerala, Andhra Pradesh and Karnataka.
But now the Supreme Court of India has taken cognisance of this menace. Recognising the enormous emotional and physical trauma ragging may cause in India, the court, in a special leave petition last year (University of Kerala versus Council of Principals in Colleges, Kerala and others), instituted a committee headed by former CBI director R.K. Raghavan to study all aspects of ragging and to suggest remedies. And there seems to be a ray of hope. "In the latest directive, the Supreme Court has taken note of several suggestions including the inclusion of ragging as a cognisable offence under the Indian Penal Code," notes Rajendra Prasad, a member of the Raghavan committee and principal of Ramjas College in New Delhi .
The Supreme Court directive, issued on May 16 this year, categorically states that for every incident of ragging where the victim or his parents are not satisfied with the educational institution's arrangements, a first information report (FIR) must be filed without exception by the institutional authorities with the local police. The directive further states that, "Any failure on the part of the institutional authority or negligence or deliberate delay in lodging the FIR shall be construed to be an act of culpable negligence."
Several lawyers have welcomed the move. Sardar Amjad Ali, a lawyer at Calcutta High Court, says, "When ragging goes beyond the norms of civilised behaviour, the law has to take its course since the rational behaviour of senior students towards juniors is necessary for the upkeep of academic discipline."
Questions are also being raised on whether any kind of forced activity, no matter how innocuous, should be allowed under the pretext of ragging. Dr Vikas Sharma, a consultant psychiatrist at Vidyasagar Institute of Mental Health and Neural Sciences in Delhi, is of the opinion that individuals vary in sensitivity and the absence of free will to sing a song or do a caricature may humiliate students. "Victims of ragging who face intense psychological trauma can suffer long term anxiety disorders and can even commit suicide," he points out, adding, "So the law should act as a deterrent towards any kind of activity that can lead to exploitation of the vulnerable."
Agrees Ahona Chakraborty, head of the counselling division of Legal Aid Services in West Bengal. "Ragging is a sick phenomenon and the latest legal directive should also punish teachers who aid and abet this heinous practice," she says.
This, however, is not the first legal intervention of the judiciary to prevent the torture of students in colleges and universities. Joymalya Bagchi, an advocate at Calcutta High Court, cites two cases that had given similar directives to combat ragging. The Pratul Kumar Sinha versus the State of West Bengal and others case in 1994 and the Vishwa Jagriti Mission through President versus Central Government through Cabinet Secretary and others case in 2001 had both dealt with the menace of ragging. "In both the instances, the judiciary had given instructions for punishment of raggers and disaffiliation of institutions that failed to provide adequate support and security for students," he says.
A notable effort to eradicate ragging was made when the Prevention of Ragging in Colleges and Institutions Bill was introduced on May 6, 2005, in the Rajya Sabha. The Bill, however, was never passed and the legalities of ragging remained an outstanding issue till the latest Supreme Court directive. "The judiciary can administer justice but the responsibility to implement the Supreme Court directive rests entirely with the state," says Bagchi.
But a few lawyers have raised some questions on the Supreme Court directive. Says Anant Asthana, a Delhi-based lawyer who runs Lawyers Action and Intervention Cell, which provides legal assistance to victims of ragging, "A major issue in these cases is the violation of human rights. Although the Supreme Court directive suggests that ragging as a subject be introduced by the National Council of Educational Research and Training (NCERT) and the respective State Council of Educational Research and Training (SCERT) to create awareness in schools, there is still a lot of ground to be covered to make people aware that ragging is an important human rights issue."
Asthana also mentions that very few ragging cases are taken up in court as victims fear stigmatisation and colleges fear a loss of reputation. "The law is the best agency to act as a deterrent but it has to be ensured that there is no misuse of an FIR by way of collusion between police and educational institutions to hush up cases," he points out.
The Supreme Court has also formed a panel to monitor ragging in all educational institutions and submit a report in September this year. Till then, individuals like Harsh Agarwal can only hope that the present directive will palliate the pain of their shattered dreams.
FATAL FUN
Questions are also being raised on whether any kind of forced activity, no matter how innocuous, should be allowed under the pretext of ragging