The Fourth Industrial Revolution
Over 60 per cent of children entering school today is likely to end up working in completely new job types that don't yet exist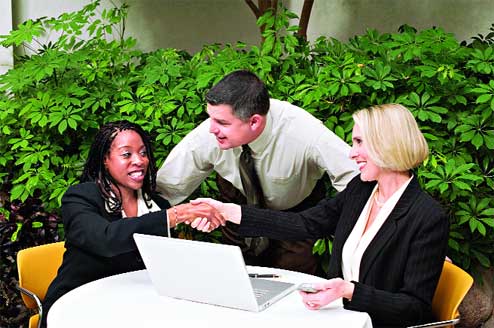 ---
---
What is the single most important factor that has changed India? The shortsighted will talk perhaps of technology and social media. That's part of it but hardly the whole. A Facebook or a Twitter may be replaced tomorrow; anything that originates in the US is 75 per cent a marketing success and 25 per cent luck.
The single most important factor that has changed India is the cellphone. It has empowered a generation of Indians. According to the Open Technology Institute, this country has among the lowest rates in the world — $0.01/minute against $0.25/minute in the US. Besides, both the caller and the receiver pay in the US which makes business models based on "missed calls" difficult to sell and impossible to scale. (The big seed capital money still resides in the US.)
There are one billion mobile subscribers in India; only China has more. India will touch 500 million Internet users by end-2016, some 60 per cent access the Internet on mobiles. The lion's share of Facebook users access the social media site only on their cellphones. Netflix, which has recently come to India, is developing an App primarily targeted at this bandwidth-challenged country.
The mobile is central to all this. As it will be to a generation of new jobs. "In many industries and countries, the most in-demand occupations or specialties did not exist 10 or even five years ago, and the pace of change is set to accelerate," says a report on The Future of Jobs released at the World Economic Forum (WEF) meet at Davos this year.
"By one popular estimate, 65 per cent of children entering primary school today will ultimately end up working in completely new job types that don't yet exist."
According to the report, the Fourth Industrial Revolution is interacting with other socio-economic and demographic factors to create a perfect storm of business model change in all industries, resulting in major disruptions to labour markets. New categories of jobs will emerge, partly or wholly displacing others. The skill sets required in both old and new occupations will change in most industries and transform how and where people work. It may also affect female and male workers differently and transform the dynamics of the industry gender gap.
"As entire industries adjust, most occupations are undergoing a fundamental transformation," says Klaus Schwab, WEF founder and executive chairman. "While some jobs are threatened by redundancy and others grow rapidly, existing jobs are also going through a change in the skillsets required to do them. The debate on these transformations is often polarised between those who foresee limitless new opportunities and those that foresee massive dislocation of jobs. In fact, the reality is highly specific to the industry, region and occupation in question as well as the ability of various stakeholders to manage change."
What would you call a plumber who has left the security of employment with a municipal corporation to offer his services on a freelance basis? In an earlier era, he would be labelled a fool. He could always hold on to his official job, show his face once in a while and moonlight for extra money. Today, corruption at that level — one is not talking about politicians — has reduced. And the plumber's potential to reach new customers has increased manifold, thanks to his mobile number. Soon, he will start a plumbing business of his own.
There is one problem, however. Plumbers may be in demand, but the job lacks "respectability". The cellphone revolution only works for those prepared to change both skillsets and mindsets.