Startup slow down
Casualties have started mounting in the startup world in India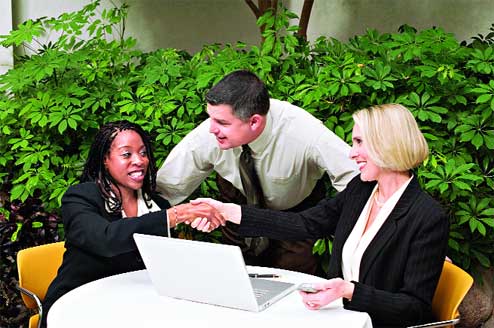 ---
---
There were two items in the newspapers last month which would have caused much heartburn if readers hadn't learnt to take claims of lavish packages with a large pinch of salt:
IIT-Kharagpur's Abishek Pant has bagged a job with a whopping Rs 2-crore annual package, including stock option, at Google.
Delhi boy Chetan Kakkar has set a new record for international placement for Delhi Technological University (DTU) by grabbing an offer of $1,90,000 (Rs 1.27 crore) per annum from Google.
Do you ever hear of such folks later? No. Perhaps Google has swallowed them. Like Sundar Pichai, they may emerge as CEO many moons later. Or perhaps they learn that Rs 1 crore plus annually is nothing to write home about unless home happens to be Pune, Delhi or some other Indian backwater.
Why do such items find their way into the media? They don't in the US. At Stanford, the heart of Silicon Valley, what makes news is grads turning down offers. "Startups and tech companies will sometimes offer Stanford students as much as $500,000 in compensation right out of school," says an article in Business Insider. "But all the Stanford students we spoke with insisted that they would never take a job just because it pays more. Hired.com CMO Tyler Willis says that 80 per cent job applicants don't end up accepting the highest offer. This could be sometimes as much as $500,000 in compensation right out of school."
So what turns them on? Continues Business Insider:
They want to make an impact. Jessica Taylor chose to work at nonprofit MIRI instead of Google.
They want to do good.
They want a mission.
They want to learn and grow.
They want to work with interesting people.
They want freedom.
They want to be nurtured.
They don't want to be coddled.
They want to be allowed to take initiative.
They want to work on interesting problems.
And they want the freedom to fail and try again. Ever wondered why Kanpur, Kharagpur and Chennai — IIT cities all — have not thrown up a Silicon Valley? The whole of society is waiting for you to join a company, making a virtue out of selling tobacco or hooch. If you decide instead to start off on your own, woe betide you if you fail.
With a new startup culture in India, the casualties have started mounting. There have been layoffs (see box), gheraos and strikes. It is as though the Leftists have found new territory to conquer.In Pune, the hometown of Google recruit IIT-Kharagpur's Abishek Pant, is a startup styled TinyOwl. Its cofounder Gaurav Choudhary was held hostage at the food ordering startup's Pune office. The agitating employees said they will release Choudhary once the dues are paid. In early November, TinyOwl laid off 112 employees. In September, the company had got rid of 100 staff members. The Zomato clone sure has egg on its face.Meanwhile, Pant himself is also thinking food. He recently told the media that he is looking forward to the great variety of food on offer at Google's campus in California. Said he, "Google offers employees tasty, healthy and free breakfast, lunch and dinner from a wide variety of cuisines such as American, Mexican, South American, Japanese and Italian. They even have a dedicated Indian cafeteria." During his internship at Google, he tried out all the menus.
If Stanford provides you food for thought, the Pants of the world believe mainly in thought for food.