XISS, Ranchi opens centre to 'understand psychology'
Associated professor Anant Kumar said students would become better managers if they understand the psychology of the people they will deal with in the future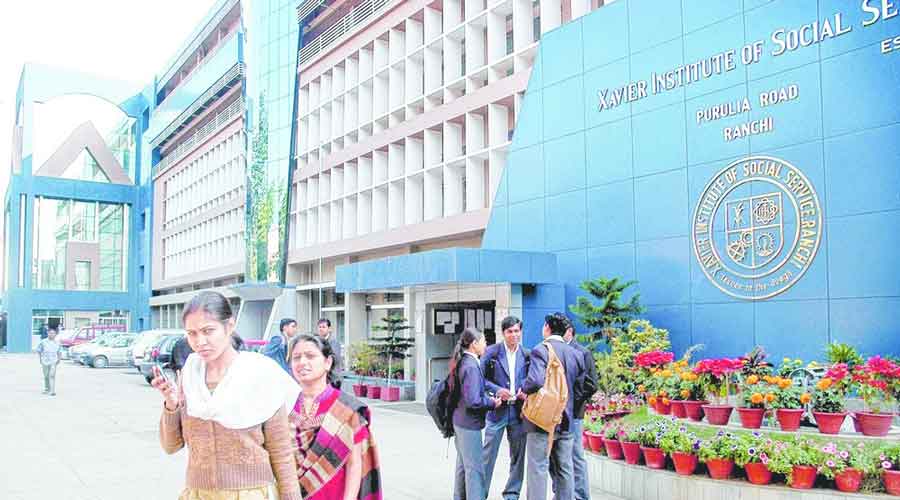 ---
Ranchi
|
Published 19.09.21, 01:15 AM
|
---
It's a Thursday club with a difference, more so because it is supported by a Bschool.
If the participants discussed about coping and man¬aging humiliation last Thursday, they will attend a daylong workshop on children's mental health and psychological support at the Centre for Behavioural and Cognitive Sciences (CBCS) next Thursday.
"The CBCS is an interdisciplinary centre meant for providing a space to academics, researchers and students to think, develop and come out with new ideas and thoughts," said Anant Kumar, an associated professor at the Xavier Institute of Social Service (XISS), Ranchi, about the centre that the Bschool opened recently.
Asked why a Bschool needed such a centre, he replied: "Understanding psychology doesn't have any disciplinary boundary and helps professionals irrespective of their field of activities."
He added that students would become better managers if they understand the psychology of the people they will deal with in the future, for example consumer behaviour in respect of students specialising in marketing.
"We plan to take up specific topics for discussion every Thursday," said Dr Nishant Goyal, associate professor at Ranchi's Central Institute of Psychiatry (CIP) who is a member of the advisory board of the CBCS.
"It's a unique effort by the CBCS and CIP for organising sessions on issues related to behavioural science and public mental health," said XISS director Father Joseph Marianus Kujur, who hailed the idea of holding sessions like the one on humiliation that he described as "destructive".
"We normally don't discuss about facing humiliation with others but we should do that as it may not be limited to workplace only and we may take it home for our dear ones," Kumar said, justifying why they took up such a topic.
He added that all should know about the consequences of humiliation and behave responsibly.
"In most cases, it is found that a person who humiliates others also faced it himself at some stage of his life," Dr Goyal said, adding that things would be easier if people un¬derstand their rights and responsibilities.
"The children may not identify humiliation when they are subjected to it and there may not be any visible scar but the trauma it causes remains with them for a long time," said Madhumita Bhattacharya, assistant professor of clinical psychology at the CIP, adding that responsible behaviour towards children would be of much help.
Asked about their workshop next Thursday, Dr Goyal said they will discuss the impact of pandemic on mental health and psychological wellbeing of children.
They will also explore how best they can provide resources to caregivers so that they could engage with children positively and effectively, he further said.
"Nothing like if we can help them connect emotionally with children so that they understand their concern and be aware of situations leading to violence and abuse and create a congenial environment," he summed up.