This Holi, go herbal
Check ingredients of colours: Dermatologist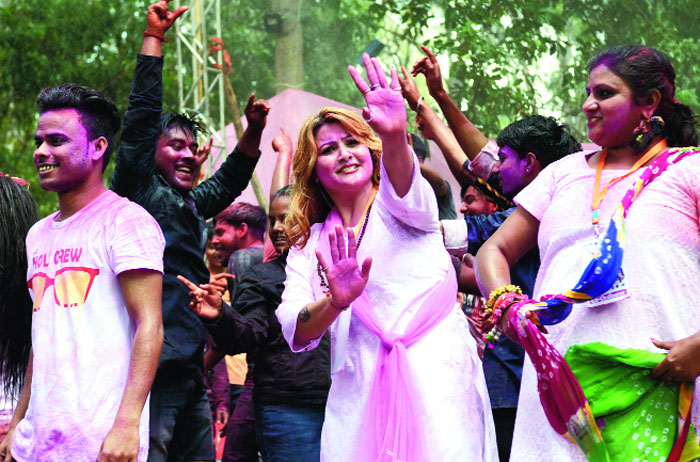 ---
---
Do you love Holi and your skin in equal measure? Then herbal colours are your safest bet.
According to a steel city dermatologist, herbal colours are hypoallergenic and easier to wash off.
"Colours made of natural ingredients don't clog pores. It's very important for customers to check the ingredients before buying colours," dermatologist Rajiv Thakur said.
According to him, the application of a cold cream or petroleum jelly before playing Holi can act as a safeguard against allergies, irritation, rashes and itching.
"These creams will act as a protective layer between your skin and the colours. It will also be easier for you to remove the colours later," the dermatologist said.
He also recommended the use of oil or cleansers to remove the colours against soaps and scrubs.
Thakur said there was no specific industry standard on the composition of Holi colours.
"Choosing herbal colours is not always easy because the ingredients are not mentioned on the packets. Therefore, the best way to know whether a colour is safe is to do a patch test on the skin. Smear the colour on your hand and leave it on for an hour. If your skin doesn't react, it's probably safe. Keep anti-allergy medicines handy," said Thakur.
He also suggested buying herbal colours online where the ingredients were usually clearly mentioned.
Social worker Poonam Mahaanand has already ordered a box of herbal colours made of turmeric and rice flour online.
"I don't like the ones available in the market. This time, I did some research on the internet and found a couple of start-ups that sell organic colours made of rice flour, turmeric and Indigo. I got five packets of 20gm each and am quite happy with it," Poonam said.