Strays and birds go hungry in Jamshedpur
Morning walkers who used to feed animals complain of police excess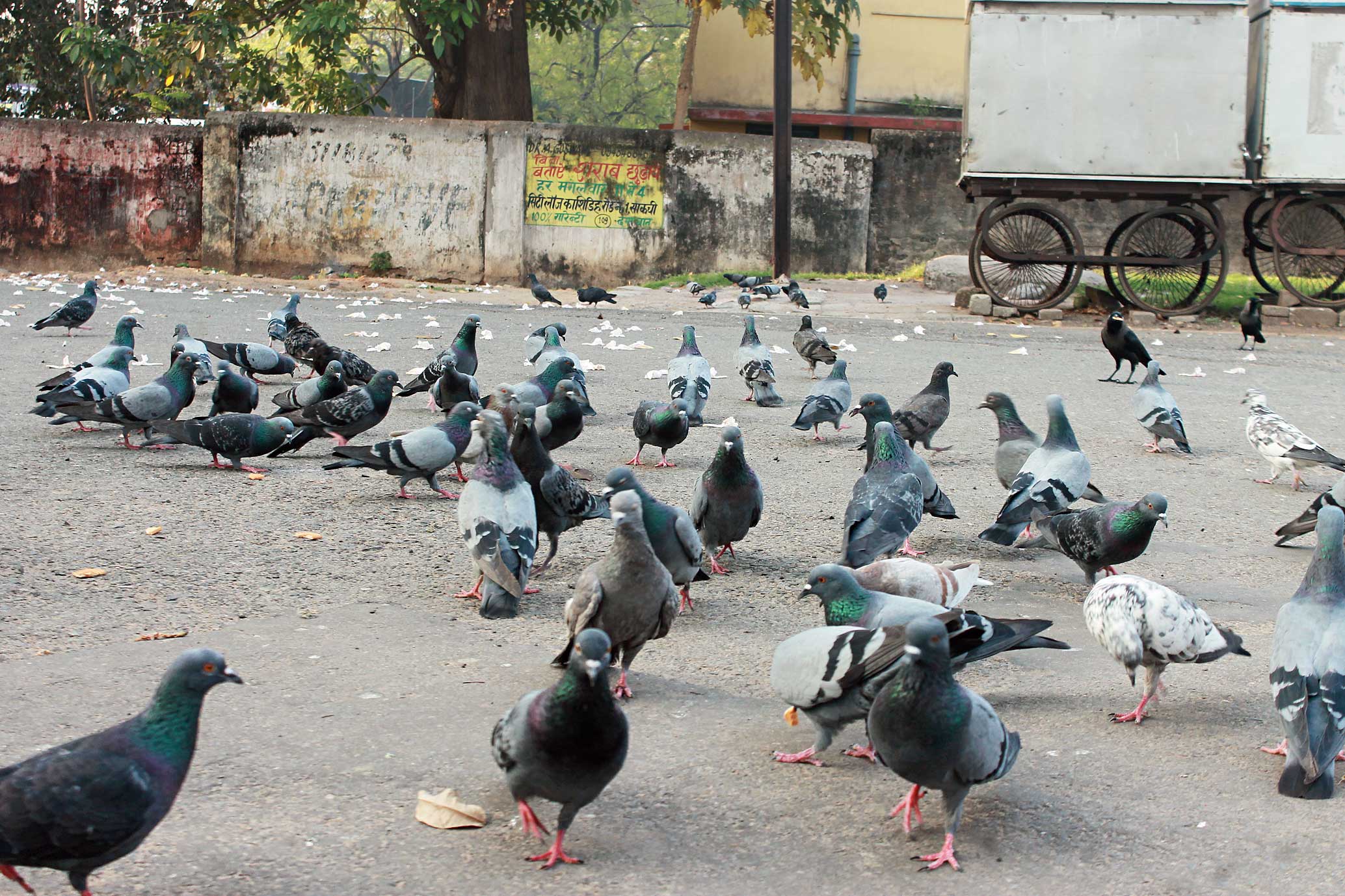 ---
---
Animals and birds have found themselves at the receiving end of the coronavirus-induced nationwide lockdown.
Stray dogs, cows and birds across the steel city have been hungry for days with the temples and eateries remaining shut and vendors with push carts out of the scene.
Pigeons and crows have temporarily bid goodbye to the temple premises while the canines are wandering in search of food.
"I had a daily routine of visiting Ram Mandir to feed pigeons and crows, but I am not able to do that anymore. Strict police patrolling has forced me to stay indoors. Cops are taking strict action against morning walkers," Vikas Singh, a resident of P. Road in Bistupur, said. Pigeons and stray animals near Jubilee Park and JRD Tata Sports Complex are also forced to go hungry.
Police on Tuesday rounded up over 100 morning walkers from near the park for flouting the lockdown. Some of these morning walkers used to feed the birds and animals regularly.
They now visit nearby colonies in search of food where the residents feed them occasionally. "I feed pigeons and crows in front of my home. These birds were seldom sighted in my locality earlier, but are all over the place since the lockdown. The birds have become very friendly and some of them feed from my palm," said Savitri Devi, a Bistupur homemaker.
Homemaker Suchitra Devi said she used to feed biscuits to stray dogs, but couldn't do it anymore. "Feeding dogs was my daily routine, but the practice has stopped now. The dogs must be hungry," the Kadma resident said.
"The government and NGOs distribute free food to the needy, but no one spares a thought for these animals," Bisbuti Sharan, a retired Tata Motors employee and a resident of Aam Bagan in Sakchi, rued.