Chouhan Pak salvo at Cong
Former CM of Madhya Pradesh accused the Congress of creating a false perception about the Citizenship bill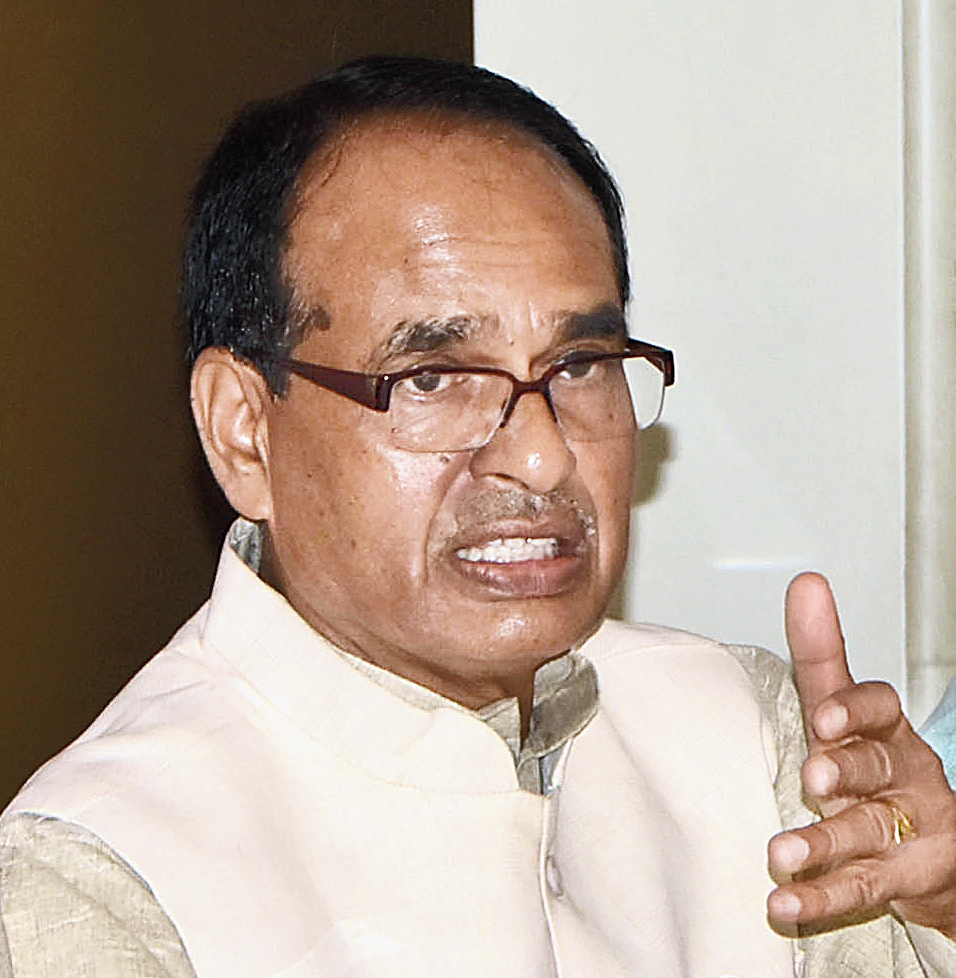 ---
|
Dhanbad
|
Published 11.12.19, 08:26 PM
---
BJP veteran and former chief minister of Madhya Pradesh Shivraj Singh Chouhan, who was in Dhanbad on Wednesday, referred to a tweet by Pakistan Prime Minister Imran Khan to attack the Congress for their opposition to the Citizenship (Amendment) Bill.
"You might have seen the tweet of Imran Khan in which he has expressed concern over the situation of human rights in India," Chouhan told the media here a day after addressing three rallies in Ramgarh and Hazaribagh.
"What is happening in Pakistan is before the world. Girls of religious minorities are being abducted and forcibly married off. Open religious conversion and persecution of minorities are being carried out at the behest of government. Ignoring these facts, the Congress and the Mahagathbandhan (Opposition alliance) are speaking the language of Imran Khan, which is disgusting," Chouhan said.
Accusing the Congress of creating a false perception about the bill, Chouhan said both the Pakistan PM and Congress were being vocal about the apparent violation of human rights, but were silent when Kasmiri Pandits were being evicted from Kashmir.
"We are not against Muslims and they have equal right on this land like any member of any other community," Chouhan said.
Terming the JMM-Congress-RJD alliance as a "bhrashtachariyon ki jamat" (congregation of the corrupt), he said: "These parties made Independent Madhu Koda the chief minister. Corruption reached its pinnacle during his rule and the state exchequer was drained out. Jharkhand reached the brink of becoming the most backward state of the country.
Advocating stability as a crucial factor in the development of a state, Chouhan said Jharkhand made no progress till Narendra Modi and Raghubar Das assumed power at the Centre and the state.
"A large number of infrastructure projects were taken up and a raft of welfare schemes implemented," he said.
Heaping praise on the the Prime Minister, Chouhan said: "Modi made the impossible possible, be it article 370, the Ram Temple in Ayodhaya the citizenship bill."