Revellers throng Dhanbad butterfly park
1687 varieties of plants to attract winged guests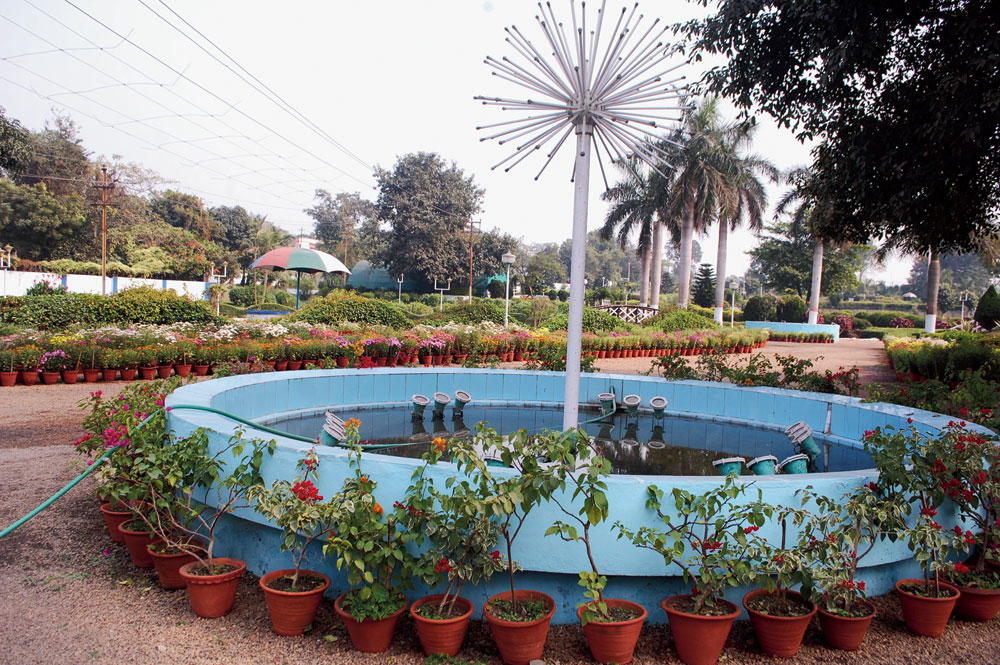 Sir Dorabji Tata Park in Jamadoba, Dhanbad.
(Shabbir Hussain)
---
Published 01.01.19, 06:41 PM
|
---
The Sir Dorabji Tata Park at Jamadoba here was swarming with butterflies to welcome hundreds of picnickers who flocked to the greens from all across coal town and beyond to celebrate the New Year.
The 10,820sqm park, which generally remains open for visitors between 4pm and 6pm every Sunday, was closed for maintenance for the last two weeks. It was opened from 9am to 5pm on Tuesday as a special case.
The environment department of Tata Steel, which maintains the park, had planted at least 15 different varieties of flowering plants including dahlia, pansy, petunia, marigold, calendula and chrysanthemum in the 1,385sqm butterfly zone to attract more than 20 species of the winged guests.
Some of the butterfly species which were seen hovering in the park included the bright orange Baronet, the brownish Common Baron, the multi-coloured Common Jezebel, the velvet brown Dark Branded Bushbrown, the large-winged Tailed Jay and the long-tailed Paris Peacock.
The butterfly zone, which was created last year near the mango orchard, has 1,687 varieties of plants to attract the flying insects.
Tata Steel and the International Union for Conservation of Nature (IUCN) had conducted a joint survey of the area in 2015-16 and identified around 20 butterfly species in the area.
Based on the report, Tata Steel had decided to create a special butterfly zone to conserve the biodiversity and also to save the species from becoming endangered.
"After some initial work like ground levelling, intensive plantation began in 2015 during which altogether 1,047 plants, including host plants (used for breeding butterflies) and nectar yielding varieties were planted," said Ankit Agrahari, senior manager (environment) of Tata Steel Jharia division.