Railway makes good use of three-month lockdown
Chakradharpur, Ranchi divisions use shutdown to complete maintenance work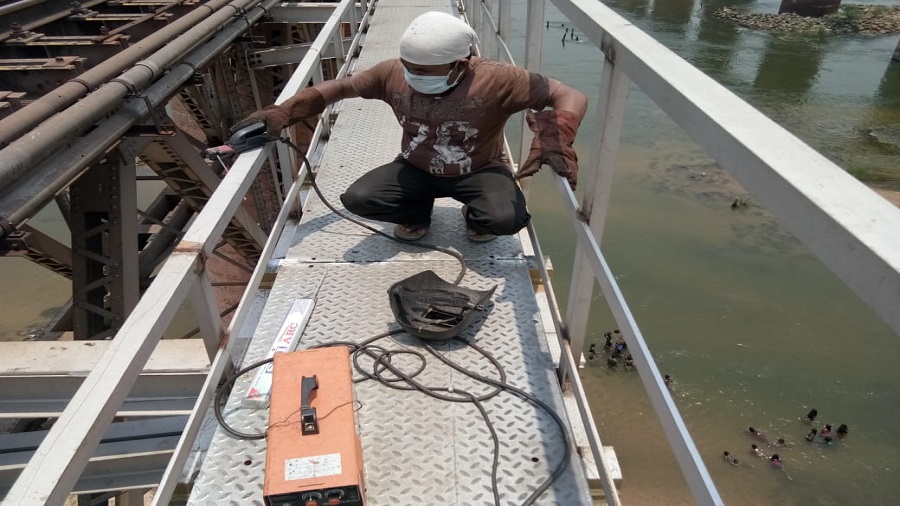 ---
---
South Eastern Railway (SER) has made good use of the three-month lockdown by working to clear a backlog of several maintenance projects under its jurisdiction.
"We turned the lockdown into an opportunity for completing pending projects and necessary maintenance work which will boost safety in operations in key railway sections," a Calcutta-based senior official of SER told The Telegraph Online over phone.
Railways suspended passenger train services from March 25 when the lockdown began, which allowed it to complete pending maintenance work, including yard remodelling, repair and rejuvenating old bridges and doubling electrification of rail routes.
Maintenance of rail tracks in both Chakradharpur and Ranchi railway divisions, upkeep of railway bridges, overhauling of level crossings, renewal of sleepers, painting of rails, greasing of joints were some of the work done to improve railway infrastructure.
Notably, rail routes of South Eastern Railway, particularly the two divisions of Chakradharpur and Ranchi, have high density of freight and passenger trains. So, relentless monitoring and maintenance of infrastructure is crucial.
SER chief public relations officer Sanjay Ghosh said maintenance work of as many as 58 major bridges had been completed. "Altogether, 1,578 numbers of points and crossings and 767 curves have been inspected by railway engineers. Considering the ongoing monsoon season, special care has been taken to monitor railway bridges," he said.
Among the other work done during the lockdown are overhauling of level crossing gates, raising of platforms, fixing roads with an eye on safety, strengthening foot overbridges and renovating toilets in various A1 and A category stations.
Engineers, section engineers and trackmen of South Eastern Railway engaged in the work wore face masks and maintained social distancing.
According to officials, major maintenance of lifts and escalators at Tatanagar, Ranchi and other railway stations were also carried out during the lockdown period.
Railway officials at Chakradharpur said electrification work of Tata - Badampahar route was currently underway to ultimately help in smooth movement of trains between Jharkhand and Odisha.