Distress calls flood Central Institute of Psychiatry helplines
Four helplines and 15 mobile numbers get a taste of the people's lockdown blues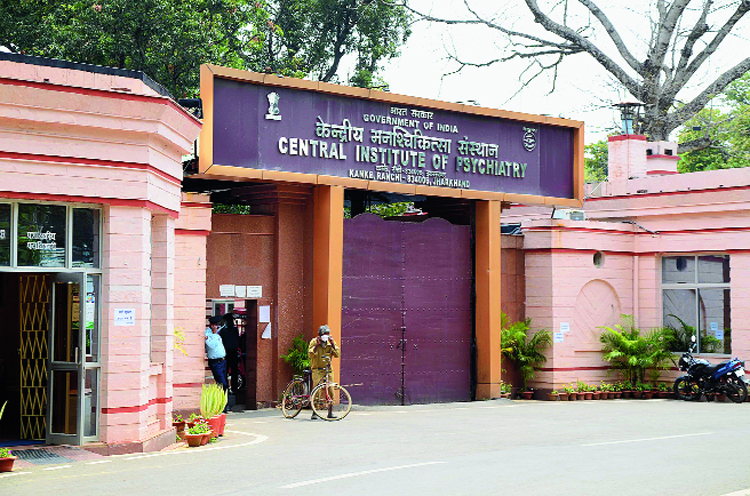 ---
Ranchi
|
Published 22.04.20, 06:52 PM
|
---
We know times are difficult.... If you are feeling stressed, panicked, sad, anxious or depressed... Please reach out to us.
When Central Institute of Psychiatry (CIP), the century-old mental healthcare facility at Kanke in Ranchi, released this bilingual advertisement with helpline numbers, the authorities perhaps didn't think that the number of callers would increase 10 times during the lockdown.
"From migrant labourers or truckers stuck up far away from their homes to those confined in the comforts of their houses, all are calling on the numbers with their problems," said Nishant Goel, an associate professor of psychiatry at CIP, adding they were receiving over 200 calls compared to earlier 15 to 20 every day.
The institute was connected to a toll-free national mental health helpline number even earlier but now it has added three more toll-free numbers, besides 15 mobile numbers that operate 24x7.
They have deputed sufficient number of social workers and volunteers, trained in counselling, who attend to incoming calls on the numbers, he said.
"Sleeplessness is one of the common problems the callers point out," Goel said, explaining people spend sleepless nights as they worry a lot about the future of their own or that of the family.
Many of them with unstable income are worried that their future will be uncertain and they may not be able to feed their families, the psychiatrist said, adding that is reflected in both their emotional and behavioural expressions.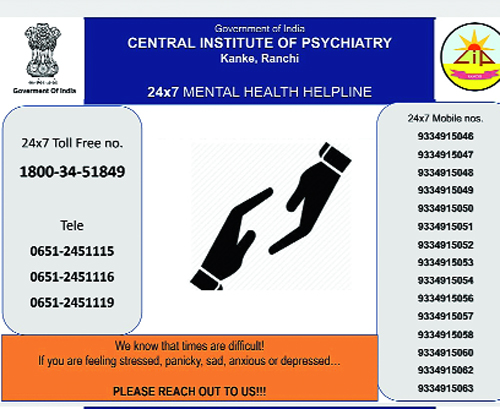 "We can broadly divide the problems of these callers into three categories --- worries caused by their being stranded somewhere far from their homes, real-time issues like their inability to attend to the immediate needs of various kinds and the problems specific to the lockdown, be it a deferred routine medical check-up or boredom because of confinement," Goel said.
"When children can't go out and play they could be upset and behave cranky or throw tantrums while adolescents and teenagers may act out like suddenly going out driving a bike in high speed," he said when asked about the behavioural changes among children and adolescents.
Adults have the double responsibility of taking care of themselves as well as of their families, including children, Goel said. "We try to infuse positivity in the callers and instil in them a sense of confidence," Goel said when asked about their tele-counselling.
Everyone is facing the crisis but the bad time will pass soon, they tell the callers and advise them to take it as a challenge and face it bravely, he said. "People often complain about constant headache," Goel said, adding that was most likely because they are glued to mobile phones for a long time which they wouldn't have done before the lockdown.
We advise them to reduce use of mobile phones and instead pursue some other hobbies or development of skill.
Realising the problem, the state government also introduced a mental health helpline service in Ranchi and many district administrations introduced various programmes to keep people creatively busy.
As reported in The Telegraph on Saturday, other organisations like Jeevan of Jamshedpur are also helping people overcome their distress.