Let's go green even in death
How a milkman's son turns dung into funeral logs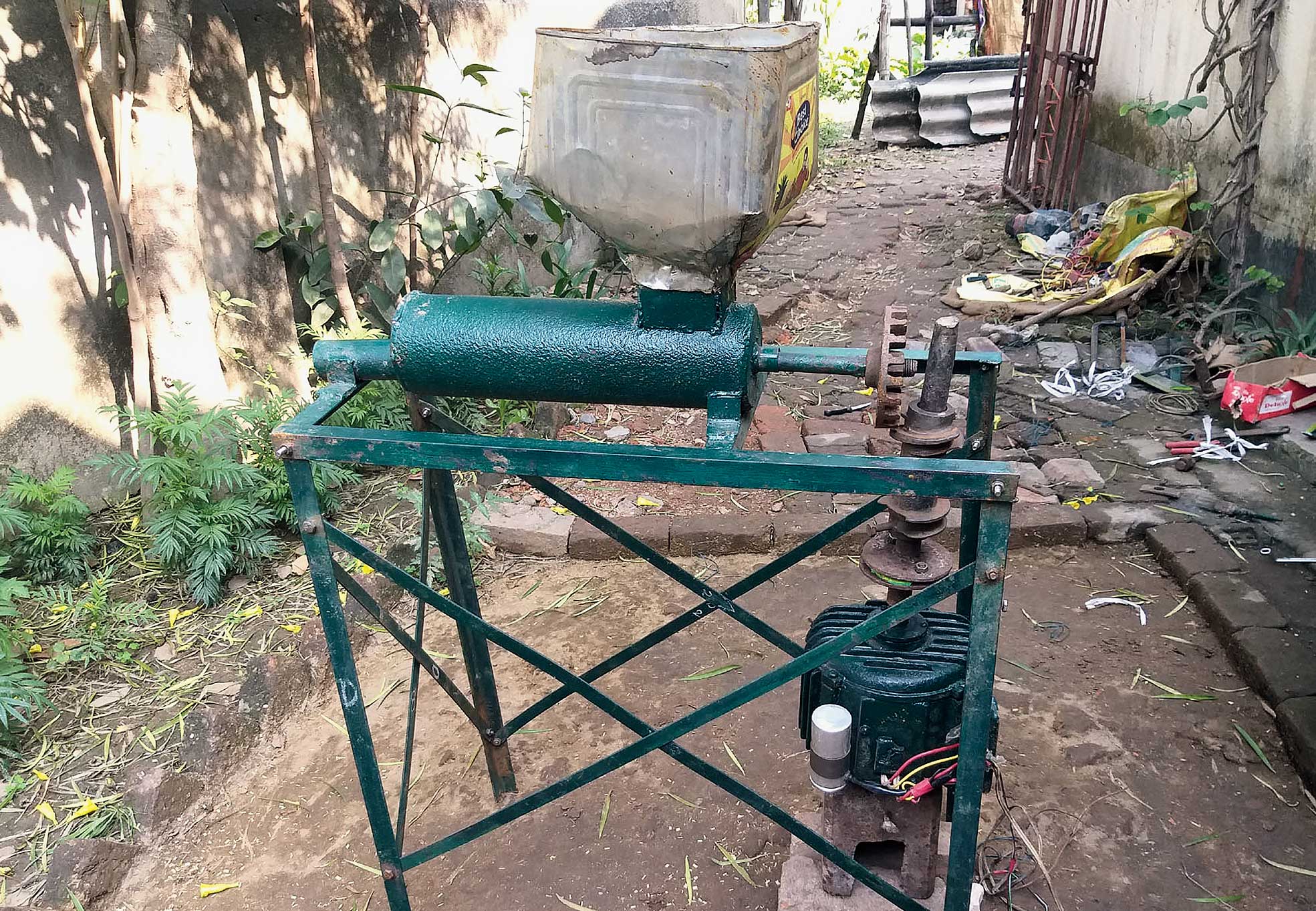 ---
|
Dhanbad
|
Published 27.12.18, 07:47 PM
---
Conventionally, firewood and electricity are used for cremation, but they are not always pocket-friendly. The son of a Katras milkman is turning cow dung into eco-friendly logs to buffer costs and let departed souls rest in peace.
Twenty-one-year-old Yashwant Kumar, a third-year engineering student in Durgapur, Bengal, has developed a machine that can compress dung into wood-like logs to be used in funerals. His project was selected for the AICTE Chhatra Vishwakarma Award earlier this year. He ranked second in Bengal and held an all-India position of 87.
"My friends here and I plan to roll out a start-up and apply for a patent through my college so that dung logs can be produced at commercial level," said the student of electronics and communication Engineering at NSHM Knowledge Campus.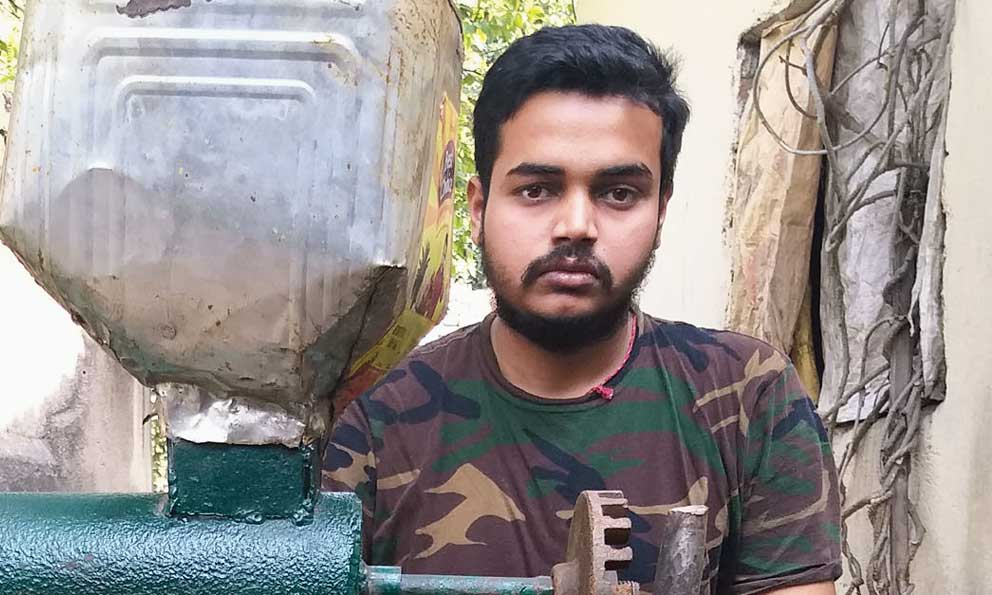 On how the idea struck him, Yashwant said it was a flash of imagination while helping his father, Sanjay Barhi, milk cows at their Kharkhari home in Katras.
"My machine comprises various components such as hopper, spiral shaft, filtering screen, container, rear support and slag spout. Dung is fed into the hopper and it goes down the spiral shaft and is compressed into logs in the shrinking chamber," the student said.
Around 30kg of dung is needed to produce two logs, each 6ft long. "During the compacting process, 10 per cent is squeezed out and it can be used in farmland to increase productivity of the soil. We all know cow dung is a great fertiliser," the young man added.
The main aim of the project, Yashwant said, was to empower women in remote villages by involving them in manufacturing and storing of logs.
"The plan is to sell the machine at subsidised rates to village folk who have access to cow dung," said the youth who also imparts free education to poor children in Katras as a volunteer for Jharia-based social organisation Samadhan.
The machine prototype has been developed at a cost of Rs 10,000 and, Yashwant believes, mass production could further slash costs.
"We are also working on a project to produce foot mats and a plastic-like material from cow dung using the same machine, but by adding a burner to it. That will increase our marketing capabilities manifold," the student said.
Moral of Yashwant's story: dung logs are the future if we want to save trees and the planet in turn.