Laxmi Niwas in new avatar
Heritage building renovated for Rs 2cr, waits to host agri museum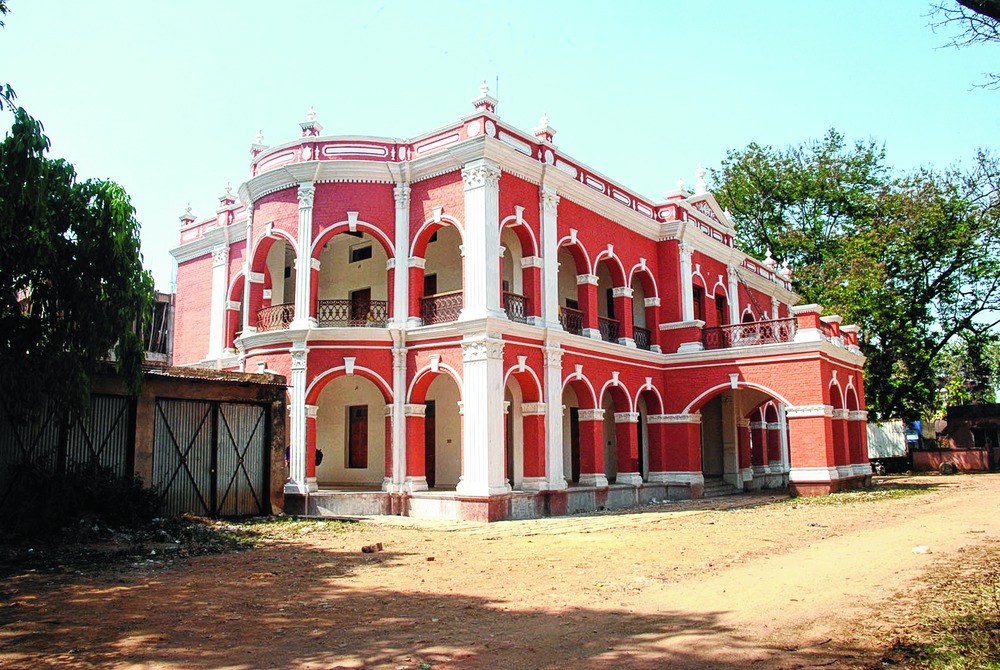 ---
Published 25.03.17, 12:00 AM
|
---
Here's a piece of heartening news for historians and conservationists.
Laxmi Niwas - the century-plus zamindar era edifice on Kanke Road in the heart of Ranchi whose preserved renovation was marred by funds and bureaucratic hurdles since 2015 - has finally overcome all odds and is ready for use as a proposed museum-cum-resource centre.
P.K. Singh, an executive engineer of the building construction department's special division, said they were currently gearing up to hand the 10,000sqft property back to its owner, the state agriculture department.
"By March-end, Laxmi Niwas will formally exchange hands. Knospe & Co. - the Indo-German agency hired for conservation and renovation - informed us about job completion in mid-January after which our team inspected the premises. Now, we are ready for handover," Singh said.
The executive engineer maintained that the formalities could have been completed a few weeks ago, but for local goons who damaged walls and windows.
"The problem is that after sundown, the area becomes a den of hoodlums. Though the agency has hired a couple of security guards, goons manage to damage the property by throwing bottles and stones. A few weeks ago, broken doors were repaired. We wish to complete handover so that the agricultural department can beef up security," Singh added.
Sources said Rs 2.43 crore had been pumped in for renovation of the two-storey, red brick structure that was once owned by a zamindar of Bengal. Laxmi Niwas was taken over by the Bihar government in 1970 and later became an integral part of Jharkhand in 2000.
The building was under lock and key when this correspondent visited Kanke Road on Friday afternoon. A representative of the private agency, on the condition of anonymity, recalled the condition of the building when they began work.
"The structure was in a shambles. There was weed everywhere and trees had made way through brick walls, the roof and the floor. It was quite a challenge retaining the original edifice and removing weeds, branches and roots. We have done fresh plastering, installed new windows and carried out floor finishing without disturbing the architecture and heritage charm of the building," the Knospe official said.
Laxmi Niwas in its new avatar is expected to house an agriculture resource centre-cum-museum to draw researchers as well as tourists. The plan was conceived in 2012 under then chief minister Arjun Munda.
State agriculture secretary Nitin Madan Kulkarni said the museum project was still on. "We shall start work (on a detailed project report) once the handover is done."
Asked what all the museum would exhibit, Kulkarni added: "The department intends to display traditional agriculture tools, crop pattern, trends and good practices in farming, among others."