As many as 13 mule accounts in Latehar
Rights activists detect MGNREGS fund scam in Jharkhand
Beneficiaries admit to withdrawing money on behalf of middlemen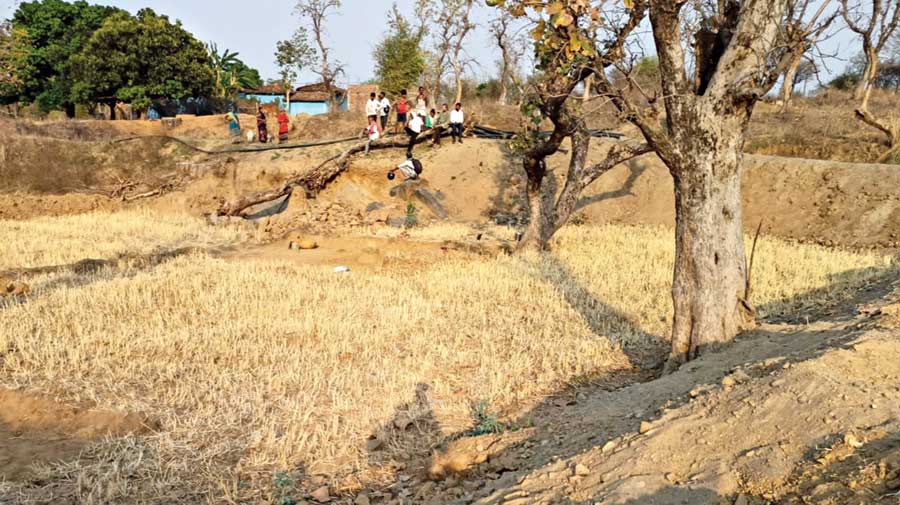 Small ponds built in Latehar under the NREGA scheme
Shabbir Hussain
---
Jamshedpur
|
Published 16.04.21, 01:07 AM
|
---
A survey by rights activists in Jharkhand has detected the presence of mule accounts allegedly used by middlemen to siphon off Mahatma Gandhi National Rural Employment Guarantee Scheme funds in Latehar district.
Mule accounts are either set up through false paperwork by using a stolen or manipulated identity or belong to a legitimate customer who has allowed criminals to use the account.
The survey carried out under the aegis of NREGA Sahayata Kendra, Latehar, revealed that bank accounts of beneficiaries who have not done any work under the rural job scheme are being used by middlemen in the district to siphon off MGNREGS funds.
"We noticed the scam during a detailed verification of MGNREGS works in the Manika block (nine blocks in Latehar district). We inspected 14 MGNREGS scheme sites between April 12 and 13 this year and measured the amount of work done.
"Comparing these measurements with the official records (in cases where the worksites could be identified in the information management system of the scheme), we found that the muster rolls had been inflated with abandon," said Jean Dreze, a Belgian-born economist and rights activist based in Jharkhand and one of the survey team members.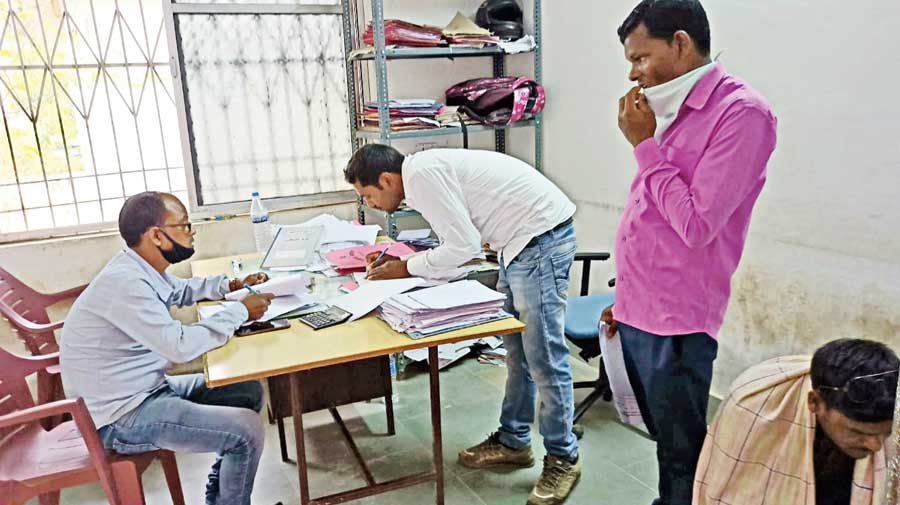 The other team members included James Herenj, convener of NREGA Watch Jharkhand, Amardayal Singh, Pachathi Singh and Sabhil Nath Pakira.
The team found as many as 13 mule accounts in Manika block which had been allegedly used to siphon off MGNREGS funds.
"Direct inspection and verification of the 'muster rolls' revealed that they included names of many people who had done no work at these worksites. Many of them openly admitted before us that they had withdrawn MGNREGS money from their accounts on behalf of a middleman in exchange for a commission — typically around 10 per cent of the amount withdrawn," added Dreeze.
Herenj cited the example of one beneficiary called Birender Prasad.
"Birender explained how a middleman named Vinod Yadav had told him that MGNREGS wages would be credited to his account at the standard rate of Rs 1,164 per week (wages for 6 days of work at the rate of Rs 194 per day). Birender said Vinod gave him Rs 100 each week and kept the rest for himself. According to Birender, many people in the same neighbourhood have a similar arrangement with Vinod," said Herenj.
The team members later found that the charges made by Birender were true. Many other beneficiaries had also withdrawn MGNREGS money credited to their account on behalf of Vinod in exchange for a commission.
"The investigation also revealed that the scam had been facilitated by rampant violations of scheme guidelines. For instance, none of the MGNREGS worksites inspected by the team had a proper information board. Similarly, none of them had a mate (supervisor), muster rolls are never kept and junior engineers rarely visited the worksites," alleged Herenj.
The survey further threw light on the fact that scams of this sort are difficult to expose.
"The names of middlemen like Vinod do not appear anywhere in the records. The holders of mule accounts are also reluctant to testify against them since that would be an admission of their own role in the scam. Exposing this sort of scam requires careful investigation by a reliable team," said Dreze.
He said they have already met Latehar deputy commissioner Abu Imran and apprised him about their findings.
"The Latehar deputy commissioner has promised to set up a joint inquiry team.
We will also be meeting chief minister Hemant Soren, principal secretary, rural development, Aradhana Patnaik and MGNREGS commissioner Aditya Ranjan as a similar scam could be taking place in other districts as well," he said.