International teen archer resumes training at Dugni cradle at Seraikela
Gora Ho represented India at the Asia Cup in Bangkok in 2018, winning a team gold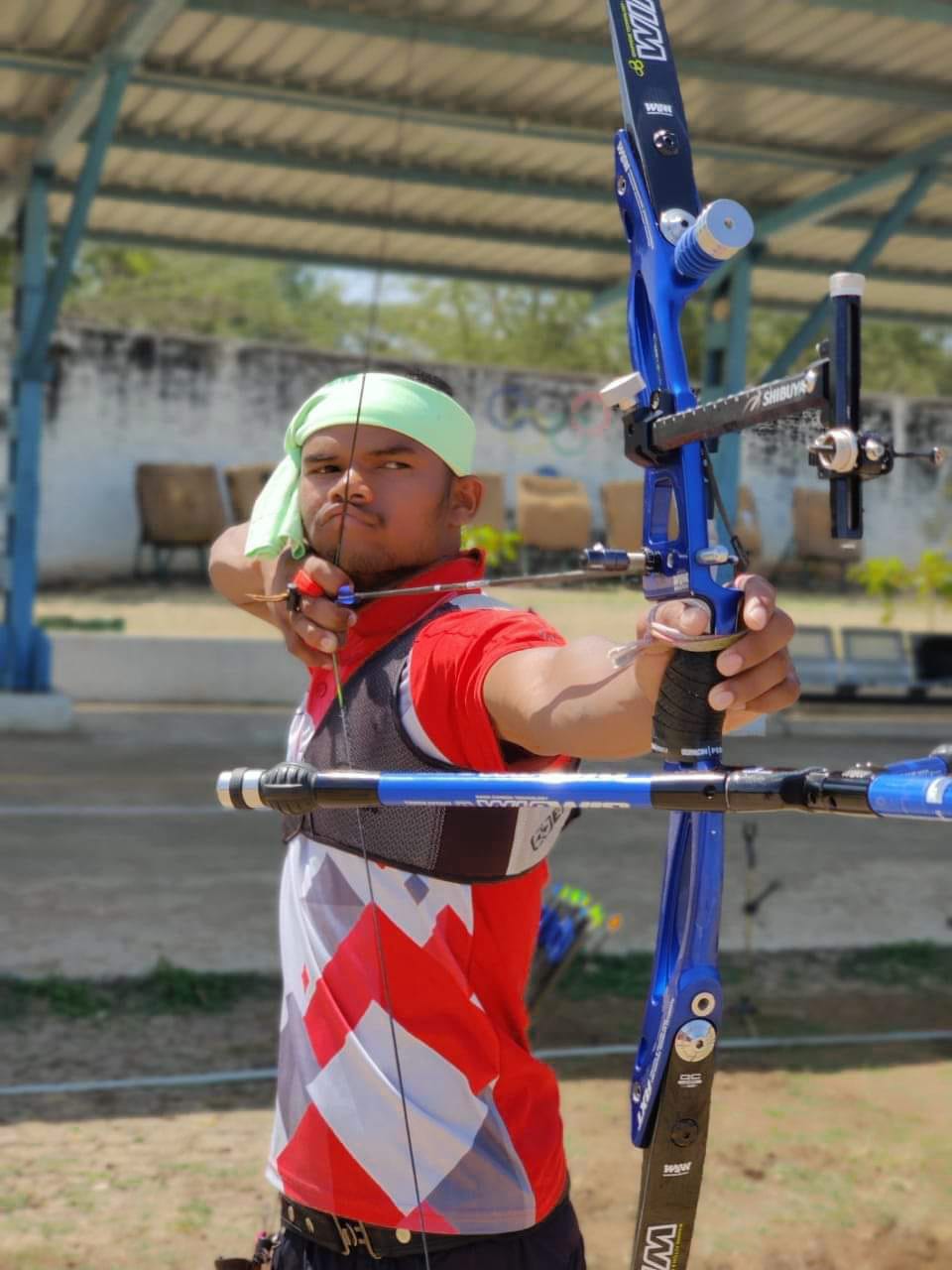 ---
---
19-year-old recurve archer Gora Ho has resumed his training at the Dugni cradle since a fortnight. Ho was visiting his village Rajnagar in the Seraikela-Kharsawan district, from Pune in March when the nationwide lockdown was imposed. He is a trainee at the Pune-based Army Sports Institute.
"Ho was sitting idle at home in Rajnagar. I was worried that his stay in the village would put him at risk of infection. So I decided to bring him to our cradle in Dugni (in Seraikela). I was also keen on him to resume his training ," said B. Srinivas Rao, chief coach at the Dugni cradle and Ho's mentor in his formative years.
The archery cradle is run by the state government, and is presently closed due to the lockdown. Rao's initiative has facilitated Ho, who was a cadet in Dugni, to resume his much-needed training.
"I have been out of practice for over two months now. I wanted to train so that I don't go out of touch. I was also feeling depressed sitting idle at home. I thank Rao Sir for facilitating training for me," Ho told The Telegraph Online.
Ho added it was essential for him to train and also maintain his fitness level. "Archery is all about fitness and concentration. National and international competitions will resume once the pandemic-related situation improves. I need to be prepared for the events," Ho informed.
Ho represented the country in the Asia Cup in Bangkok in 2018 and went on to claim team gold. "I am concentrating hard and also doing yoga and meditation," he said. The young archer fondly called the golden boy for his gold winning streak.
He claimed 10 gold medals at the 11th Jharkhand State Archery Championship held at JRD Tata Sports Complex in Jamshedpur in 2015.
The teen archer started as an Indian round archer ( shooting with traditional bow and arrow) but switched to the globally acceptable recurve division in 2016. He was a trainee at the Army Boys Sports Company (ABSC), a sports institute of Bihar Regiment in Danapur (Bihar), an infantry of the Indian Army. He later got selected as a trainee at ASI in Pune a few years ago.