Halfway homes to come up in Ranchi, Jamshedpur and Dhanbad soon
Facilities to help mental health patients adjust to mainstream society after discharge from psychiatric centres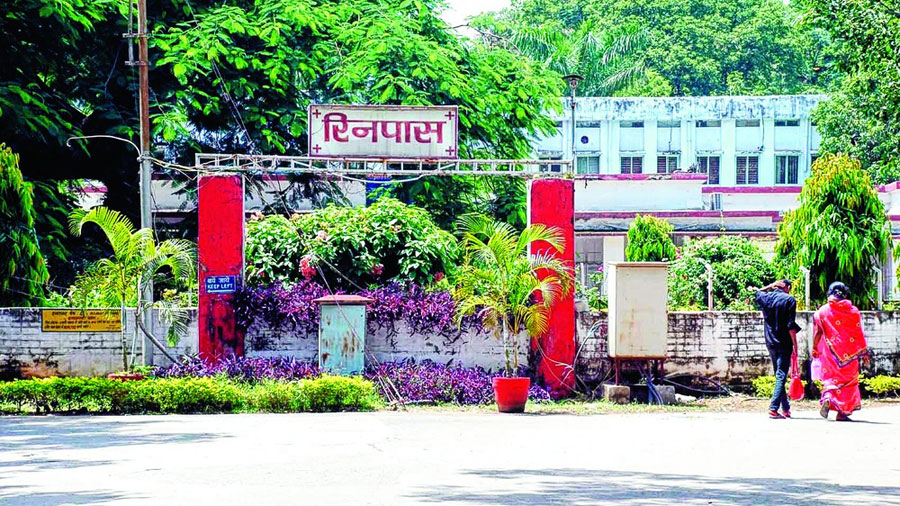 ---
Ranchi
|
Published 23.03.21, 07:22 PM
|
---
The Jharkhand government will come up with halfway homes in three of the most populated cities of the state – Ranchi, Jamshedpur and Dhanbad – in a bid to help mental health patients adjust with  mainstream society after they undergo treatment at psychiatry institutes and are fit to leave the hospital premises, officials from the Women and Child Welfare Department said on Tuesday.
The halfway homes coming up in Ranchi, Jamshedpur and Dhanbad, officials said, will not only give mental health patients a new lease of normal life, but also ease the pressure on various state and Centre-run psychiatry institutes which have become a dumping yard of mental patients who are staying on even after being treated as their families have refused to accept them.
"The halfway homes will come up in the next financial year in Ranchi, Dhanbad and Jamshedpur. The government has already allotted funds for the project," said state Women and Child Welfare Secretary Avinash Kumar, adding that the project will be jointly run by the health department and the welfare department.
A halfway home, popular in some western countries, is a place that allows people with physical, mental, and emotional disabilities to learn social skills necessary to re-integrate into the society, say psychiatrists.
"As the name suggests, halfway homes, are a stoppage for mental health patients in their journey from a mental asylum to the mainstream society," said DK Saxena, special secretary in the women and child welfare department of Jharkhand.
Saxena, who is a member of the team working on the project, said that after spending several years in mental asylums, patients face many challenges in adjusting to the mainstream society. The halfway homes, he added, will impart livelihood skills to the inmates and it is expected that their families too might start accepting them once they heal completely and are ready to lead a normal life.
Doctors at the Ranchi Institute of Neuro Psychiatry and Allied Sciences (RINPAS), the largest state-run psychiatry institute in Ranchi, claim that at least 50 patients are staying on at the institute after being treated as they have no place to go. Some of these patients, doctors said, suffered from diseases such as schizophrenia and bipolar disorders and have been staying there  for more than five years.
In many cases, police patrol vans pick up mental health patients from roads and take them to RINPAS. Most of such patients, doctors say, are abandoned by their families and do not have a place they could return to after treatment.
Dr Siddharth Sinha, a Senior Consultant Psychiatrist at RINPAS, said that the count of such patients has reduced at the hospital lately, but there were still several such patients waiting for discharge.
"There are quite a few patients in the male as well as female sections of the institute with nowhere to go despite being ready for discharge," he said.