Greenpeace report sends civic body, BCCL and pollution watchdog into a tizzy
After national infamy, coal belt readies foul-air fight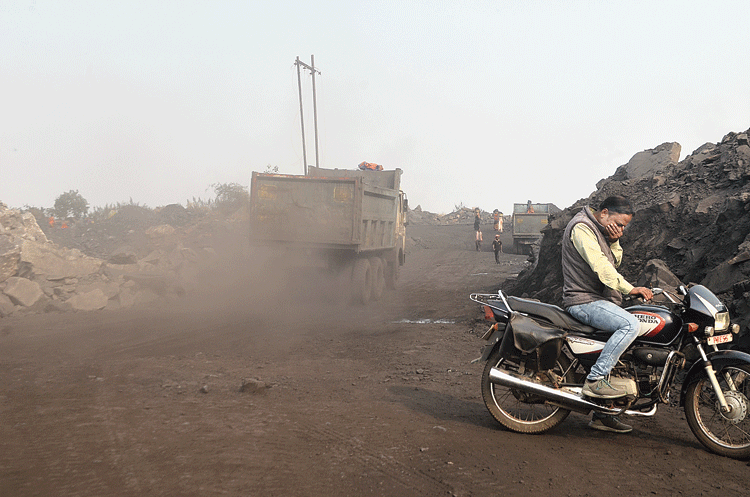 ---
|
Dhanbad
|
Published 22.01.20, 06:33 PM
---
Bharat Coking Coal Limited (BCCL), Dhanbad Municipal Corporation (DMC) and Jharkhand State Pollution Control Board (JSPCB) have initiated steps to curb pollution in the wake of the Greenpeace India report that has identified Jharia and Dhanbad as the most polluted towns of the country.
While BCCL has instructed the general managers of the 12 administrative areas to accelerate steps to contain pollution, the civic body has decided to spend Rs 3 crore provided by the JSPCB as part of its Rs 10-crore grant to carry out planting and other activities to improve the quality of air in Katras, Baghmara and Sindri besides Jharia and Dhanbad.
In a related development, the regional office of the JSPCB has decided to review the progress of the steps undertaken by BCCL following the pollution watchdog's directives to the PSU after the Greenpeace India report that was published in January last year and issue fresh guidelines.
Talking to The Telegraph on Wednesday, Rakesh Kumar, director (technical) of BCCL, said: "We have procured 14 mobile dust/mist sprinklers and deployed them in different areas, undertaken planting drive on mines overburdens, installed PM10 analysers in all 40 active mines besides initiating the construction of three continuous ambient air quality monitoring stations. However, the results of these steps will be visible after some time."
He said after the recent Greenpeace India report, BCCL had instructed the general managers of the 12 administrative areas to intensify sprinkling of water on roads used for transporting coal and in mining areas.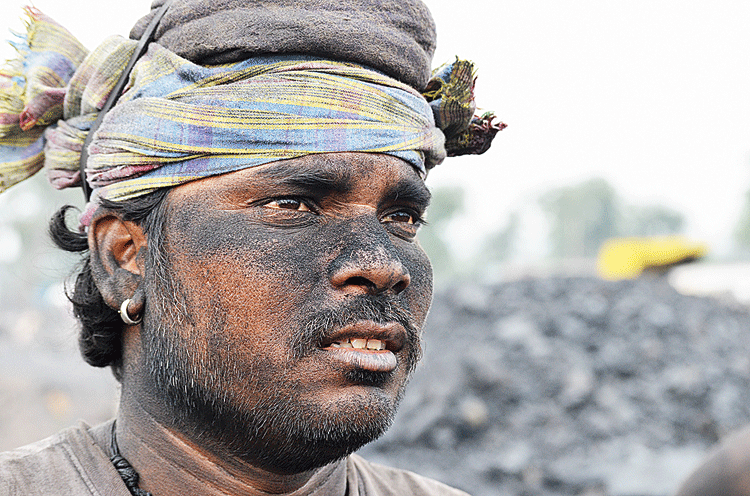 Dhanbad municipal commissioner Chandramohan Kashyap said: "We have recently received Rs 3 crore from JSPCB to contain pollution by initiating a series of steps such as carrying out planting drives in association with forest department and deploying dust-sucking machines. We will soon hold a meeting to decide the tasks that need to be carried out on an urgent basis."
Regional officer of JSPCB Ram Narayan Chaudhary said though steps had already been initiated by BCCL as part of the draft action plan prepared by it to control pollution levels by 30 per cent in two years under the National Clean Air Programme, a review of these steps would be done and fresh guidelines issued to improve the pollution scenario.
Jharia old-timer A.K. Jha, who is also the central secretary of Indian National Trade Union Congress, said: "Steps to rein in open-cast mining by private companies in gross disregard of environment norms are urgently required. Year after year, Jharia and Dhanbad keep figuring on the list of most polluted towns in different reports, but there has been no improvement in the quality of air till now. Both the central and state governments must take strict action and impose penalties on the coal companies for violating mining norms."
Jharia became one of the richest princely estates after the discovery of coal and beginning of mining activities in the late nineteenth century. Jharia estate owed its opulence to the huge royalty received from the large number of private miners.
After the nationalisation of mines in 1973, mining remained confined to the public sector for more than three decades. In 2015, private miners were engaged once againto increase production at a time Coal India was suffering recurring losses. The focus also shifted from underground mining to open-cast mining in order to achieve higher production target at a faster rate in open violation of environment norms. This led to a rise in pollution level.