From teaching business to clicking birds
Shiv Shankar Goswami spends his evenings documenting Hazaribagh's birds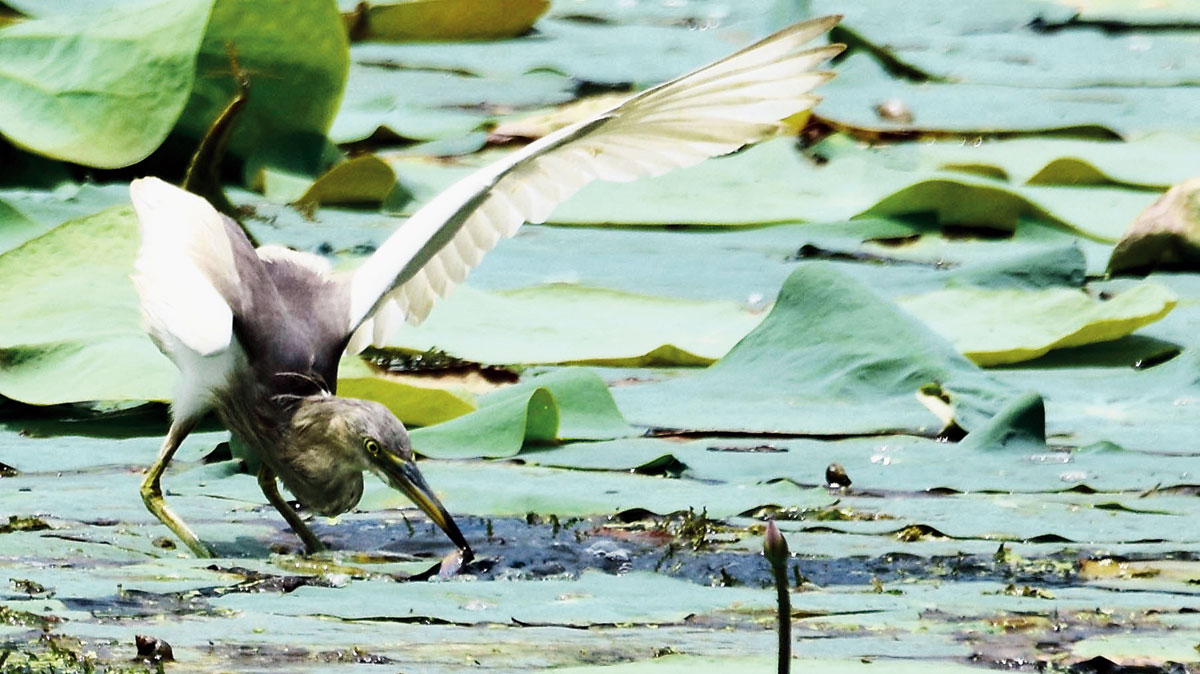 ---
|
Ranchi
|
Published 16.10.18, 05:19 PM
---
You will find him take accountancy classes in the morning and some hours later clicking pictures of birds.
Meet Shiv Shankar Goswami (40), a resident of Matwari in Hazaribagh, who teaches accountancy and business administration at St Xavier's School, Hazaribagh, but whose passion in life is bird-watching.
"I am a teacher by profession but that doesn't stop me from capturing beautiful moments of birds," said Goswami, who believes birds are the most precious creations and they should be valued on a par with human beings.
Every day, Goswami gets up in the morning to perform his duties as a teacher and later in the evening he is out on the streets with his Nikon D7200 camera to capture pictures and videos on different birds.
"I roam in the streets for two to three hours daily and love admiring nature. I have made several videos on birds found in Hazaribagh, out of which seven are on YouTube," he said.
Referring to a recently-uploaded video titled Food Habit of Pond Heron, Goswami said, "In order to capture the food habits of a particular bird, I have to sometimes wait for hours to observe them and take proper shots."
Goswami has also made a 40-minute documentary film titled A Day In The Life of Birds, which he is yet to upload on YouTube. Another video that has gained good number likes is a video showing a baby Alexandrine parakeet learning to fly.
Goswami also runs Birds' Buddy, an outfit comprising bird enthusiasts like him. "There are eight of us along with 50 other schoolchildren. Our main aim is to spread awareness on different species of birds," he added.
Talking about the outfit, Goswami said they conduct outings on holidays during which they spread information on birds. "We also give lectures and presentations to schoolchildren on birds existing in the region," he added.
Every year Goswami organises an online quiz for bird enthusiasts. Last year the quiz was held for 10 days prior to November 12, the birth anniversary of 'Birdman of India' Salim Ali. The quiz was held on WhatsApp and over 350 persons were required to identify the names of birds through pictures and other details. Winners were presented with books on birds and a card bearing congratulatory message.
"This year we plan to hold the quiz on a weekly basis for 10 consecutive weeks prior to the birth anniversary of Salim Ali," he said.