From cycling on tracks at the Asian Games to living in abject poverty
Swaran Singh is now employed as a security guard earning a meagre wage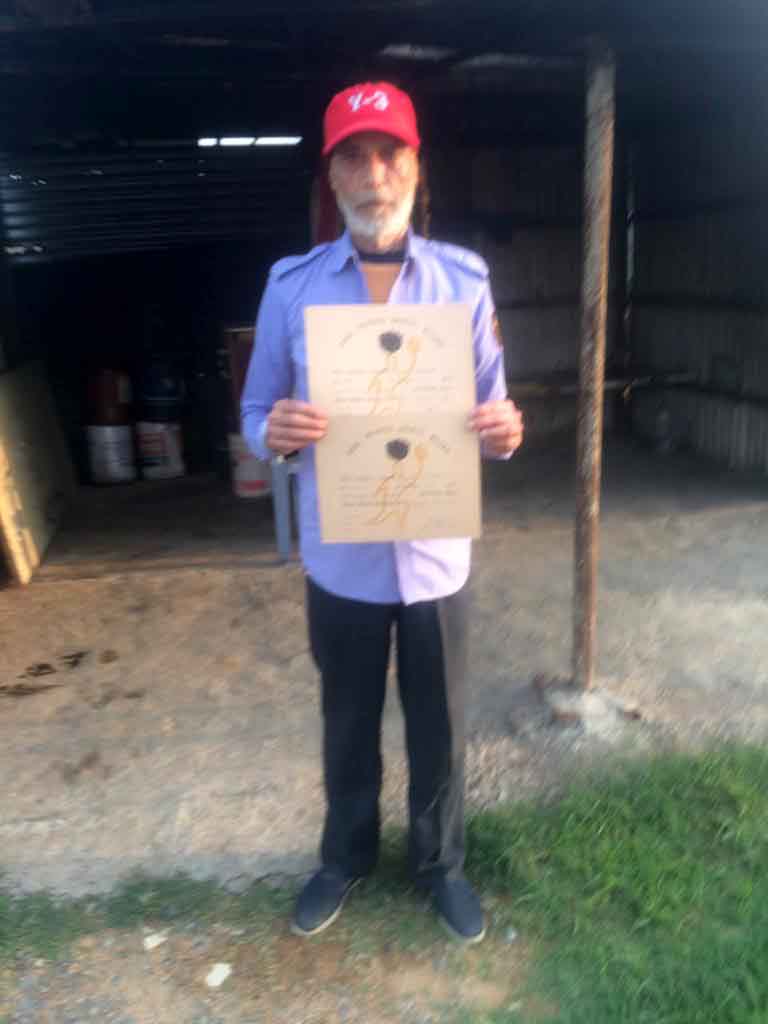 Swaran Singh with his certificate in Jamshedpur.
Bhola Prasad
---
Jamshedpur
|
Published 03.06.20, 01:46 PM
|
---
Swaran Singh, a 70-year-old former cyclist who represented India at the 1970 Asian Games, is now living in abject poverty.
Singh, who lives alone in a dingy rented room at steel city's Baridih slum, now works as a security guard to make ends meet.
"There is no one to alleviate my condition. It's a troubled life, and I am somehow trying to stay afloat," he laments.
Singh worked as senior sports assistant at Tata Steel's welfare department until 1994 when he took a voluntary retirement. Soon after he started a transport business which ran well for a while - it was a comfortable life with his daughters and son, Singh informs. He owned two trailers, a few buses, and lived at his ancestral house in Birsanagar.
However, in 2005, his business started incurring losses, plunging him into debt. He was forced to sell his vehicles and a part of his ancestral property. His only son is a driver in Noida, Uttar Pradesh.
"It was good that I married my daughters when I had money. otherwise it would have not been possible. I had also registered my son's name in Tata Steel after my retirement, but he was never called for a job. With no options of earning, I began to work as a security guard at Vijaya Gardens in Baridih in 2015," Singh said.
"I live alone as my wife is with my elder daughter who is suffering from bone TB. I opted for the night shift as I have to cook food and wash clothes in the morning," he added.
According to Singh, he earns a salary of Rs 10,000, of which Rs 2,500 is paid as rent. "I somehow manage things, including medicines, with the rest of the money. Neither the government, nor the Cycle Federation of India have paid any attention to my plight. I represented my country with pride and won medals for my employers (Tata Steel) and Bihar. But those don't mean a thing. I don't see any light at the end of the tunnel. Life has been very cruel to me," sighed Singh.