Crackdown: Rims suspends 18 students from hostel over brawl
The medical college has initiated tough disciplinary actions in a bid to deter students from indulging into acts that bring bad reputation to the institute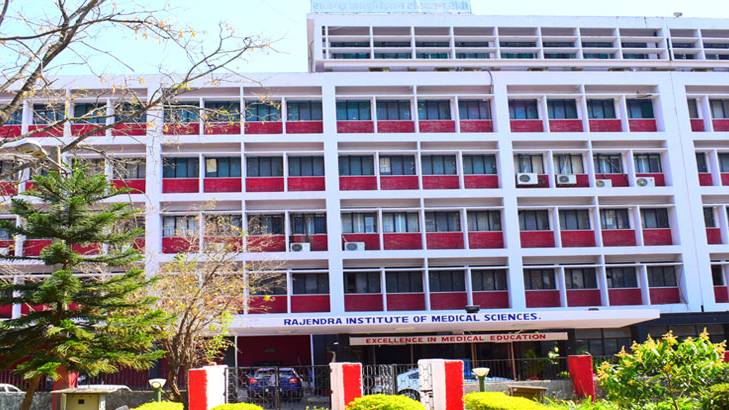 ---
Ranchi
|
Published 12.10.21, 09:10 PM
|
---
In a major crackdown, Rajendra Institute of Medical Sciences (Rims) has opted to debar as many as 18 medical students from the hostel for a year, in connection with a brawl that took place inside the hostel premises. The state-run medical college formally made an announcement on Tuesday on the basis of a report submitted by a special investigation committee.
According to the official notice from Rims, five out of the 18 students will be out of hostel campus for a period of one year, while the remaining 13 will not be allowed to enter the hostel area for three months. "During the punishment period, the students will not be allowed to avail mess service or share rooms with other classmates or medical fellows within the Rims campus," read the order.
"Students who are facing disciplinary action are from MBBS 2016 and 2019 batch and MS eye 2018-21 batch," informed an official.  
Brawls between junior and senior students isn't a new thing in Rims, but it is probably for the first time in recent years that such a major disciplinary action has been initiated by a state run medical college. "The medical college management as well as the health department is working to overhaul the image of Rims as a major tertiary health care body of the state and such incidents leave a bad impression. Therefore, it has been decided to adopt tough measures to better student discipline inside the college and hospital," added the official, unwilling to be named.
On Sep 5, a brawl broke out between two groups of undergraduate medical students at Rims hostel over an alleged post-exam celebration by junior students which became "too loud" for seniors preparing for PG NEET.
Cops from the Bariatu Police Station had to rush to the college campus and pacify the two groups of students and prevent the situation from escalating.