'Apptendance' to track doctors
RIMS banks on tech to combat truancy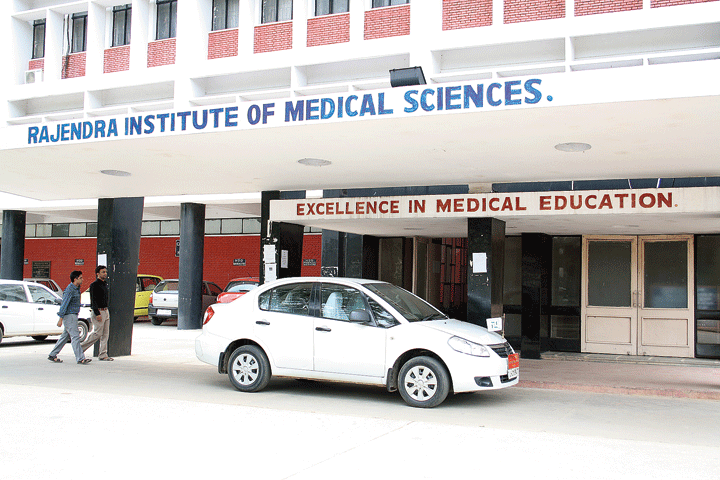 RIMS in Ranchi
Telegraph picture
---
Ranchi
|
Published 10.11.19, 06:53 PM
|
---
The administration of the state's biggest government-run hospital Rajendra Institute of Medical Sciences will introduce a dynamic attendance system in a bid to check absenteeism of doctors and other staff.
The dynamic attendance system, touted to be one step ahead of the existing biometric system of attendance, ensures tracking of doctors and staff by GPS that shows their location.
Speaking to The Telegraph, RIMS director D.K. Singh said that the dynamic attendance system was on their mind in the wake of a recent high court hearing when the bench had sought to know from him what steps were being taken to ensure that doctors and staff were present on the hospital premises during duty hours.
During the hearing, Singh told this paper on Sunday, he had admitted in court that the hospital administration lacked the ability to monitor if the doctors and staff were actually on hospital premises during duty hours, doing their jobs as expected.
But this would change under the dynamic attendance system, Singh added.
"Here, a special app would be provided in the mobile phones of doctors and staff members. They will file their attendance through this phone app in which their biometrics will be linked and through GPS their geographical coordinates at any given point will be known to the RIMS administration," Singh said.
He added that they planned to introduce the new system in the coming fiscal year.
The biometric system ensures that a person has entered his or her workplace, but can't track their locations at all times. Also, it is common knowledge that when the Internet is down, the old system of manually signing on the attendance register is followed.
Singh said doctors and other staff members were supposed to be present in the hospital from 9am to 5pm with a lunch break from 1pm to 2pm. "I expect all to have their lunch in the hospital itself because if one moves out it gets difficult to come back on time," he said.
There are about 300 doctors and 1,500 other employees in RIMS.