Why not approach high court, Supreme Court asks Kashmir Times editor
Is it a breakdown in Kashmir or a shutdown, judge asks lawyer representing Anuradha Bhasin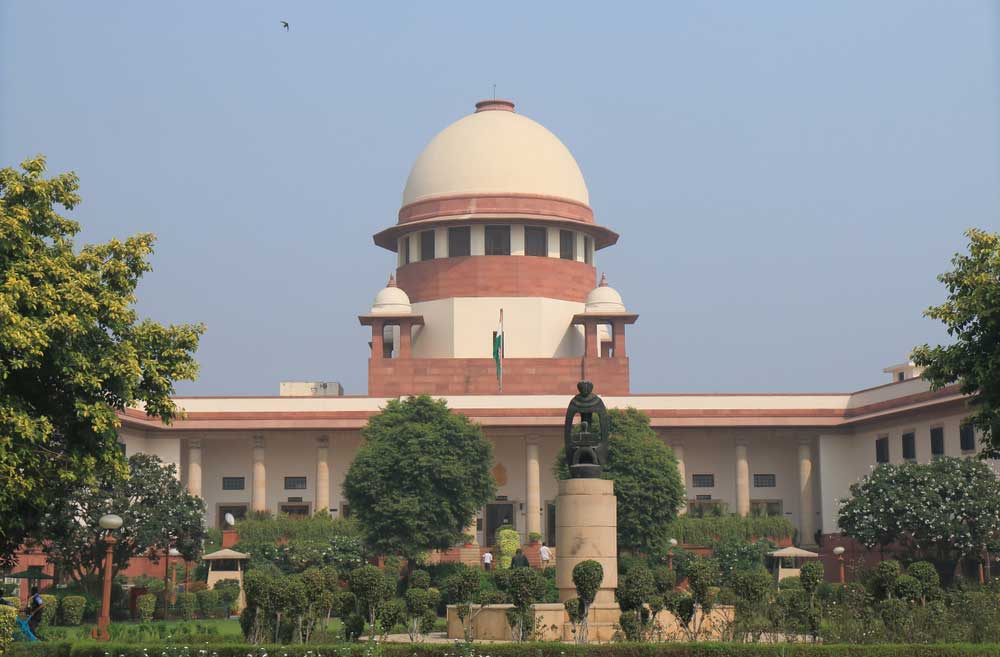 ---
New Delhi
|
Published 16.09.19, 10:32 AM
|
---
The Supreme Court on Monday asked Kashmir Times editor Anuradha Bhasin why she was not taking her petition to the Jammu and Kashmir High Court.
This is the third time Bhasin's petition, against the "strict restrictions on freedom of movement of journalists and media personnel in Kashmir", was heard by the court of Chief Justice Ranjan Gogoi, and Justices S.A. Bobde and S. Abdul Nazeer.
Bhasin's lawyer Vrinda Grover said: "So they asked me why have you come here? Justice Bobde asked me whether it was a shutdown or a breakdown. I said it definitely isn't a breakdown, it's a shutdown. But by what order have they shut it (Kashmir) down is what I've been asking from Day One." 
Grover said that when the petition was filed, around mid-August, there were severe restrictions in place and the Jammu and Kashmir High Court was adjourning matters. Today, both the state and the Centre were asked to place whatever they had to say on an affidavit. They were also asked to "make an endeavour to relax the restrictions as much as possible".
"In any case, this order has been passed by the Union government, so the Union has to reply here. Justice Bobde, however, said 'we're not questioning your jurisdiction of filing it'," Grover said.
Before the last hearing of Bhasin's plea, an additional affidavit by Kashmir Times editor in-chief Prabodh Jamwal was filed. The report from Jamwal's visit to Kashmir had spoken about monitoring of Journalists and their harassment by the state.
This time another report, by the Network of Women in Media, India (NWMI) and the Free Speech Collective (FSC) was submitted as additional documents on the situation in Kashmir. 
Journalists Laxmi Murthy and Geeta Seshu went to Kashmir for five days, between August 30 and September 3, to "determine the impact of the crackdown on communication on the media" there.
The report claimed to have spoken to more than 70 journalists in Srinagar and south Kashmir. "The team observed a high degree of surveillance, informal 'investigations' and even the arrest of journalists who published reports considered adverse to the government or security forces; controls on the facilities available for print publication; government advertising to select publications; restrictions on mobility in select areas including hospitals and the most crippling communications shutdown of all time," NWMI wrote in a statement.
Grover said the state told the court that a media facilitation centre was set up for journalists and that they were providing transport vehicles to journalists to go up and down. "This is the first time I heard about this, unless they are referring to Rahul Pandita's chopper ride," said Grover.
Another journalist body, Foundation for Media Professionals (FMP) also approached the Supreme Court to intervene in the pending matter of Bhasin. "The threadbare facilities provided to the media in Srinagar are not only inefficient but also have the risk of surveillance for journalists and media organizations that wish to report without fear or favour," the foundation said in the statement released on Sunday.
The matter has now been adjourned for two weeks.
"Till date, we do not know under which law, under which authority, this shutdown has been done. Even if you were to declare an emergency you have to place it before the Parliament, otherwise it expires in 30 days. And here we've crossed 45 days," Grover said.
"It is constantly being said by the Union and the state of Jammu and Kashmir that no lives are lost. It is important to reiterate that under Indian jurisprudence, developed by the SC, life doesn't mean animal existence. Life means a life where I can enjoy all my freedoms," Grover said.