Whiff of Himanta-Madhav power struggle
The Assam finance minister in a series of tweets spelt out his goals for the 'last few months' for those thinking he is 'after some post and position', prompting murmurs of a simmering faction feud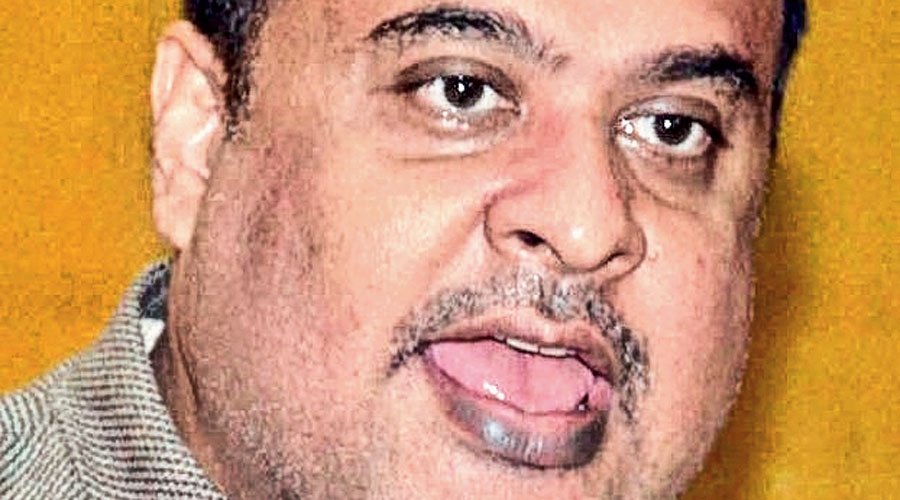 ---
---
Himanta Biswa Sarma, the BJP's face for the Northeast, has proclaimed he has no intention of contesting the Assam elections and has spelt out his goals for the "last few months" for those thinking he is "after some post and position", prompting murmurs in Delhi that this is the fallout of a simmering faction feud.
After crossing over from the Congress and spending close to five years in the BJP, Assam finance minister Himanta is learnt to be getting restless, a situation aggravated by his purported power struggle with another influential leader, BJP general secretary Ram Madhav.
Himanta on Tuesday posted two tweets that caught the attention of BJP managers in Delhi. "(A) few people feel that I am after some post and position," Himanta wrote, raising eyebrows in the central leadership about the possible target. "My only ambition is to see a BJP GOVT with 100+ seats," he added.
"In my last few months, I want to work for my state as much as possible to have eternal satisfaction," Himanta wrote, referring to the Assam elections that are due in April 2021.
While claims of selfless service by politicians are usually taken with a pinch of salt, Himanta did not hide his frustration in the second tweet.
"As I have already indicated in several public platforms that I am not interested in contesting the next Assembly election, my role will be limited to contribute whatever I can for my party and for my state. For Assam's future we need to have a strong nationalist govt," he wrote.
BJP leaders in Delhi read Himanta's tweets as an outpouring of his disappointment at not getting what he believes is his due. Many had seen Himanta as Assam's chief ministerial face when he joined the BJP in 2015 ahead of the Assembly polls the following year. He, however, had to settle for the finance ministry.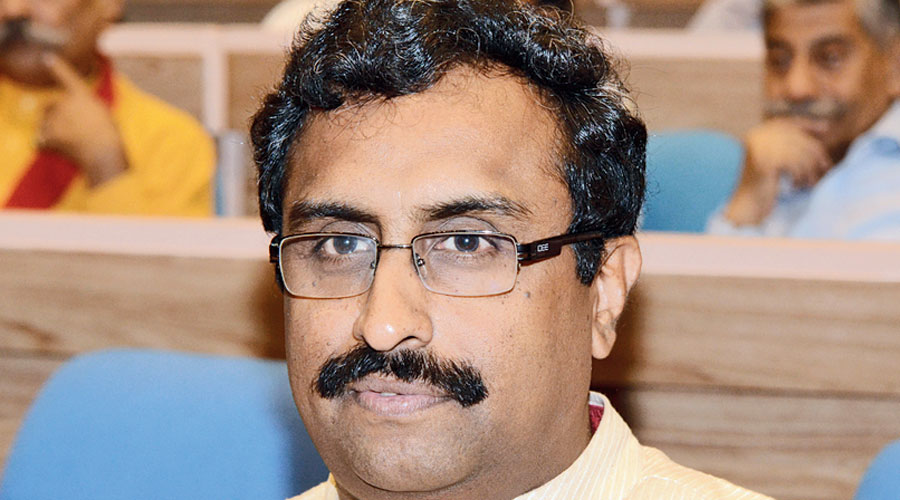 Then BJP chief Amit Shah was said to have been impressed with Himanta's political clout and manoeuvring, and this ensured that he became the convener of the NEDA (Northeast Democratic Alliance). Himanta is seen to have aided the BJP's drive to extend its influence over the whole of the Northeast.
The NEDA was envisaged by Shah to get powerful regional parties spread across the northeastern states to align with the BJP. Himanta in a way was made the BJP boss for the entire Northeast.
Himanta's position as the unquestioned leader of the Northeast, however, began colliding with an equally ambitious leader's desire to dominate the region, that of Madhav. Madhav, who has deep interest in the region since his RSS days, secured the charge of the BJP's affairs in the Northeast along with Jammu and Kashmir, also central to the party's scheme of things.
The alleged clash between Himanta and Madhav played out in Manipur recently when the BJP-led Biren Singh government faced a crisis after four MLAs of the Conrad Sangma-led National People's Party resigned. This was seen as a revolt against Biren Singh, who is regarded as a Madhav loyalist.
As the BJP's Manipur government tottered, Himanta herded the four MLAs to Delhi, met Union home minister Shah and announced that the crisis was over.
"The swiftness with which the MLAs ended their rebellion after Himanta's intervention was fishy," a BJP leader said.
Madhav struck back. At the BJP headquarters in Delhi recently, he paraded five Manipur Congress MLAs who had switched loyalties. "Nobody can destabilise the Manipur government now," Madhav declared, Biren Singh by his side.
Himanta did not respond to calls and a text message from this newspaper. Madhav could not be reached for comment.
Madhav, despite his clout, has failed to get into the good books of Narendra Modi and Shah, many in the BJP believe. He has been waiting in the wings as leaders junior to him have made it to the Rajya Sabha. His closeness to the RSS, however, has seen to it that he remains an important player in the party organisation.
"Himanta had wanted to contest the last Lok Sabha polls and hoped to get a key berth in the Modi government," a BJP leader said, adding that with the Assam polls scheduled next year, Himanta was gearing up to extract his pound of flesh.
On Wednesday, another tweet of Himanta drew attention, with the BJP leader hailing Congress veteran and former Assam chief minister Tarun Gogoi as "our revered senior leader".