Varun Gandhi evokes another past in Sultanpur
'I am Sanjay Gandhi's son and I get such people to take off my shoes,' Varun said, apparently referring to the SP-BSP candidate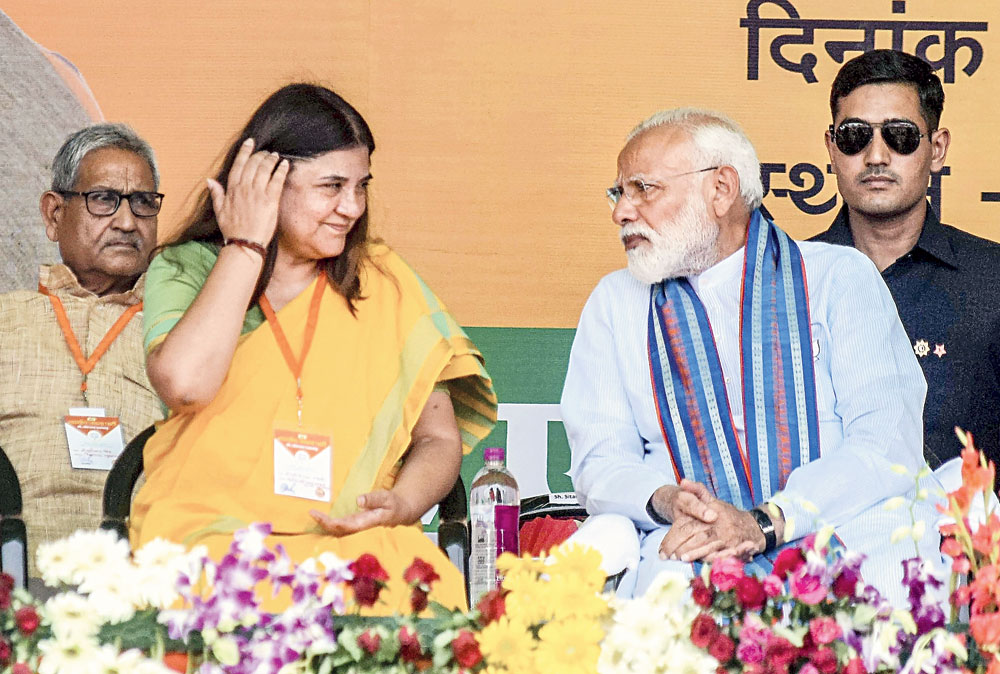 Prime Minister Narendra Modi with Union minister Maneka Gandhi during a campaign rally in Pratapgarh on May 4
Picture by PTI
---
Sultanpur
|
Published 08.05.19, 12:54 AM
|
---
For all the rants of the Narendra Modi-Amit Shah duopoly against the Nehru-Gandhi dynasty, the BJP's imports from that very clan, Maneka Gandhi and her son Feroze Varun Gandhi, are both tapping on the most controversial figure from Independent India's first family, Sanjay Gandhi, to corner votes in Sultanpur.
Made to exchange seats with each other — Varun has been moved to his mother's traditional seat of Pilibhit and Maneka is contesting Sultanpur, held by her son in what technically is the extended Gandhi family fief — both have indulged in polarising statements belying a degree of nervousness.
Maneka ran into trouble in the early days of the campaign with her comment that singled out Muslims; Varun, over the weekend, crossed the line with his statement that invoked his father.
"I am Sanjay Gandhi's son and I get such people to take off my shoes," he said in Hindi, apparently referring to the SP-BSP candidate.
In a heartbeat, Varun was back to his 2009 avatar when he delivered two hate-filled speeches — during the course of his maiden election campaign in Pilibhit — that eventually landed him in prison. Gone was the carefully cultivated image of the past few years of a reformed man, a person broken by the death of his four-month-old daughter who eventually penned The Rural Manifesto: Realising India's Future Through Her Villages.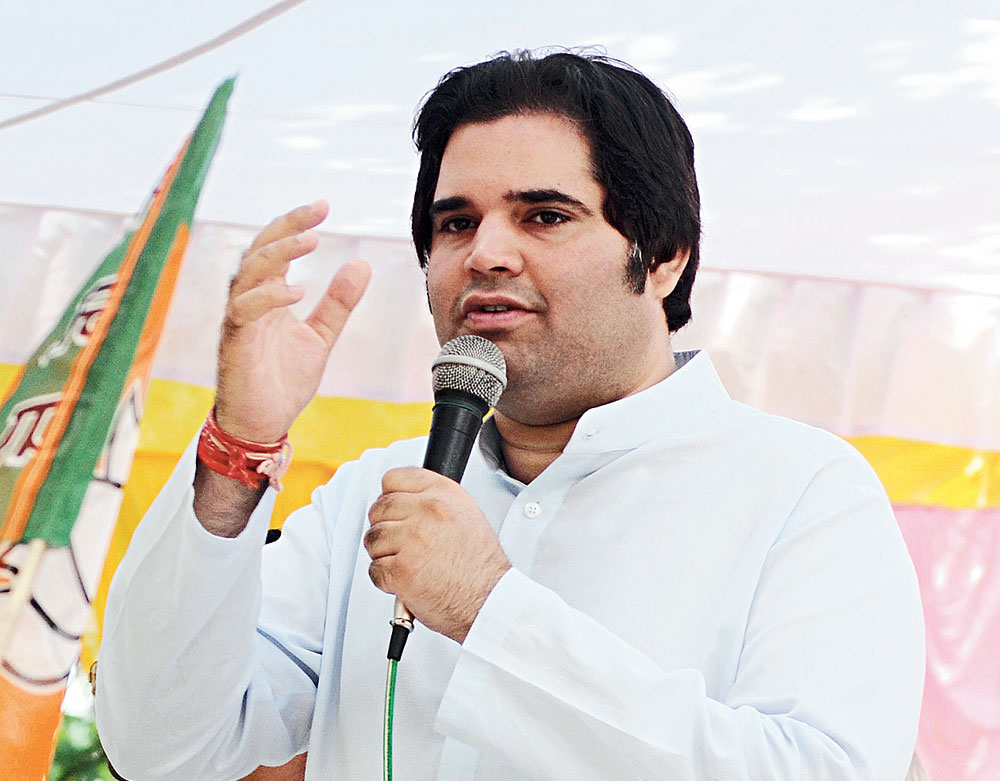 Given that the people of Sultanpur generally feel that they got a better deal from him when compared to what Amethi got from his cousin and Congress president Rahul Gandhi, the only explanation locals have for mother and son crossing the line more than once is the coalition arithmetic and the fact that the mahagathbandhan has fielded a local bahubali (strongman), Chandra Bhadra Singh, who goes by his alias Sonu Singh.
Had there been a mahagathbandhan in the 16th Lok Sabha elections, the math would have been against Varun. In 2014, Varun got 4,10,348 votes in Sultanpur and the SP and BSP candidates together polled 4,59,590 votes.
While some erosion in the SP-BSP vote is inevitable, Sonu Singh is seen as a formidable competitor to Maneka — who returns to the electoral battle in the area after 1984 when she contested against Rajiv Gandhi, from neighbouring Amethi, and lost. Add to this the feeling that Sultanpur feels a bit short-changed as the BJP has shifted Maneka once too often over the past three elections. In 2009, she left Pilibhit to her son and contested from Aonla, only to return in 2014.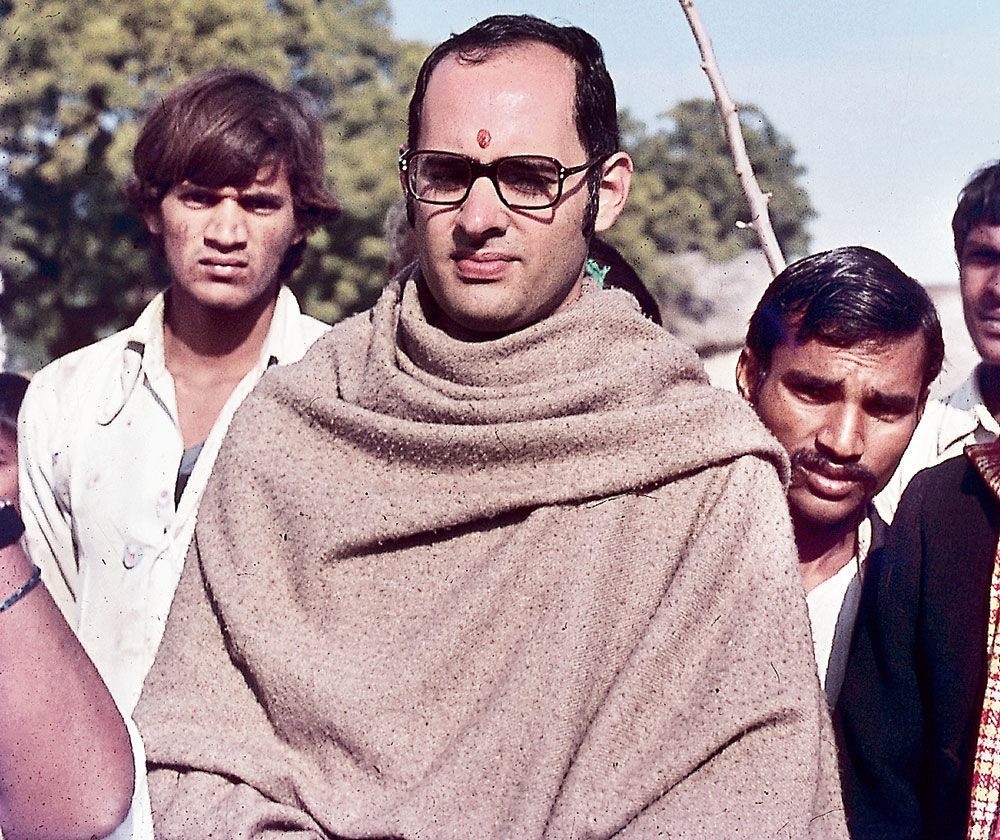 The BJP's decision to make mother and son exchange seats has spawned two contrary theories. While some like lawyer Brajesh Mishra feel that it has been done because of disenchantment in Sultanpur with Varun because of his "arrogance and behaviour", others insist it is the other way round. "She needed to be changed from Pilibhit, this is an exchange programme," said Prem Kumar Mishra, a teacher from Trilokpur village.
The coalition arithmetic notwithstanding, local residents feel vote transfer will not be all that easy for Sonu Singh.
"Mayawati (the BSP chief) considers the Dalit vote hers but that can be a mistake. When you forget the Dalits, they too can forget you," said Ambika Kori, a farmer of Bahlolpur village who said that 100 people in each gram sabha had got Rs 2,000 as part of the PM Kisan Yojana.
Others wonder if the SP vote will transfer fully to the BSP.
"Will they be able to vote on the elephant (the BSP's symbol)," is the question, pointed out Mishra while saying that because of Sonu Singh's personal standing, the baniya vote — which traditionally goes to the BJP — is also divided this time round.
The Congress candidate for Sultanpur — "raja of Amethi" Sanjay Singh — is not much in discussion. "They live mostly in Amethi" is the usual refrain, and that he has not been seen campaigning much while "Maneka is fighting in every booth".
In most of her village meetings, Maneka speaks about the development work brought to Sultanpur by Sanjay Gandhi and how she had first set foot in the area as a 19-year-old new bride who was widowed within a few years with a three-month old son who, too, has developed a deep bond with the place.