UP minister's brother appointed assistant professor under EWS quota
The move has triggered controversy, with many questioning the award of the certificate to him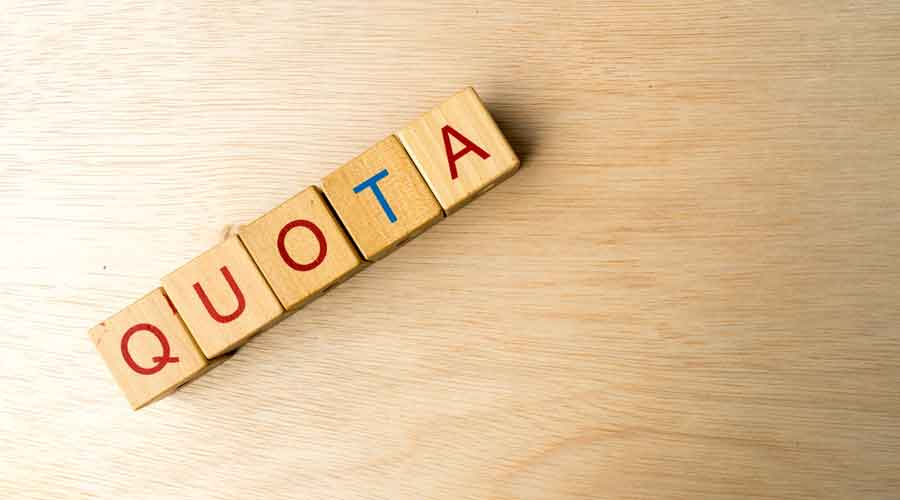 Arun was previously a psychology teacher at a private school in Rajasthan and his wife is an assistant professor at a Bihar college, the sources said
Shutterstock
---
Lucknow
|
Published 25.05.21, 01:12 AM
|
---
An Uttar Pradesh minister's younger brother has been appointed assistant professor with a state-run university under the economically weaker section quota, sources in the higher education department said.
The appointment of Arun Kumar Dwivedi, brother of basic education minister Satish Chandra Dwivedi, has triggered controversy, with many — from retired policemen to Opposition politicians — questioning the award of the EWS certificate to him.
Arun was previously a psychology teacher at a private school in Rajasthan and his wife is an assistant professor at a Bihar college, the sources said. They said the couple's combined salary would easily surpass the income cut-off of Rs 8 lakh a year for the EWS quota.
Arun's appointment letter for the post of assistant professor of psychology at Siddharth University, Kapilvastu, was issued on May 21, the sources said. The university is in Siddharth Nagar district where his brother's constituency of Itwa lies.
"A person is entitled to an EWS certificate if their family income is less than Rs 8 lakh, they have less than five acres of land and their house is built on less than 1,000sqm. Arun and his family together have a much higher annual income and huge immovable properties spread across Itwa," a source said. "They enjoy all the luxuries of life."
The source said Arun moves around in an Innova but couldn't say in whose name the car is registered. Ownership of a four-wheeler rules one out of the EWS quota.
Avinash Pratap, public relations officer at Siddharth University, said: "I don't have any idea about the controversy. He has been appointed as assistant professor of psychology. He was already a teacher somewhere."
Arun confirmed the appointment had been made under the EWS quota.
"I taught at Banasthali Vidyapith of Rajasthan before getting the new job. Nobody helped me when I was struggling. Everybody is after me now," he told reporters.
"I'm proud of my brother who is a minister, but it's wrong to say anybody helped me get the job. The local administration issued the EWS certificate to me after a thorough inquiry."
Asked about his previous salary, his wife's salary and the Innova car, he just laughed.
Amitabh Thakur, retired IPS officer from the Uttar Pradesh cadre, has written to governor Anandiben Patel asking her to cancel the appointment and take legal action against Arun and whoever was involved in his securing an EWS certificate.
Congress general secretary Priyanka Gandhi Vadra tweeted in Hindi on Monday: "Uttar Pradesh ministers are not available to help the people during the pandemic but they don't lag behind in grabbing an opportunity during the crisis."
She added: "The brother of UP's basic education minister got appointed as assistant professor in the guise of a poor man. Lakhs of youths in UP are waiting for a job but those looking for an opportunity in the crisis have got it…. Will the chief minister take action against this conspiracy?"
Siddharth University vice-chancellor Surendra Dubey, who got an extension the day before Arun's appointment, said: "We are probing whether he got the job as an EWS candidate."
The minister refused comment when reporters approached him in Siddharth Nagar.