Twin losses of Pulitzer photo child
Right eye lost to slingshot and childhood to fear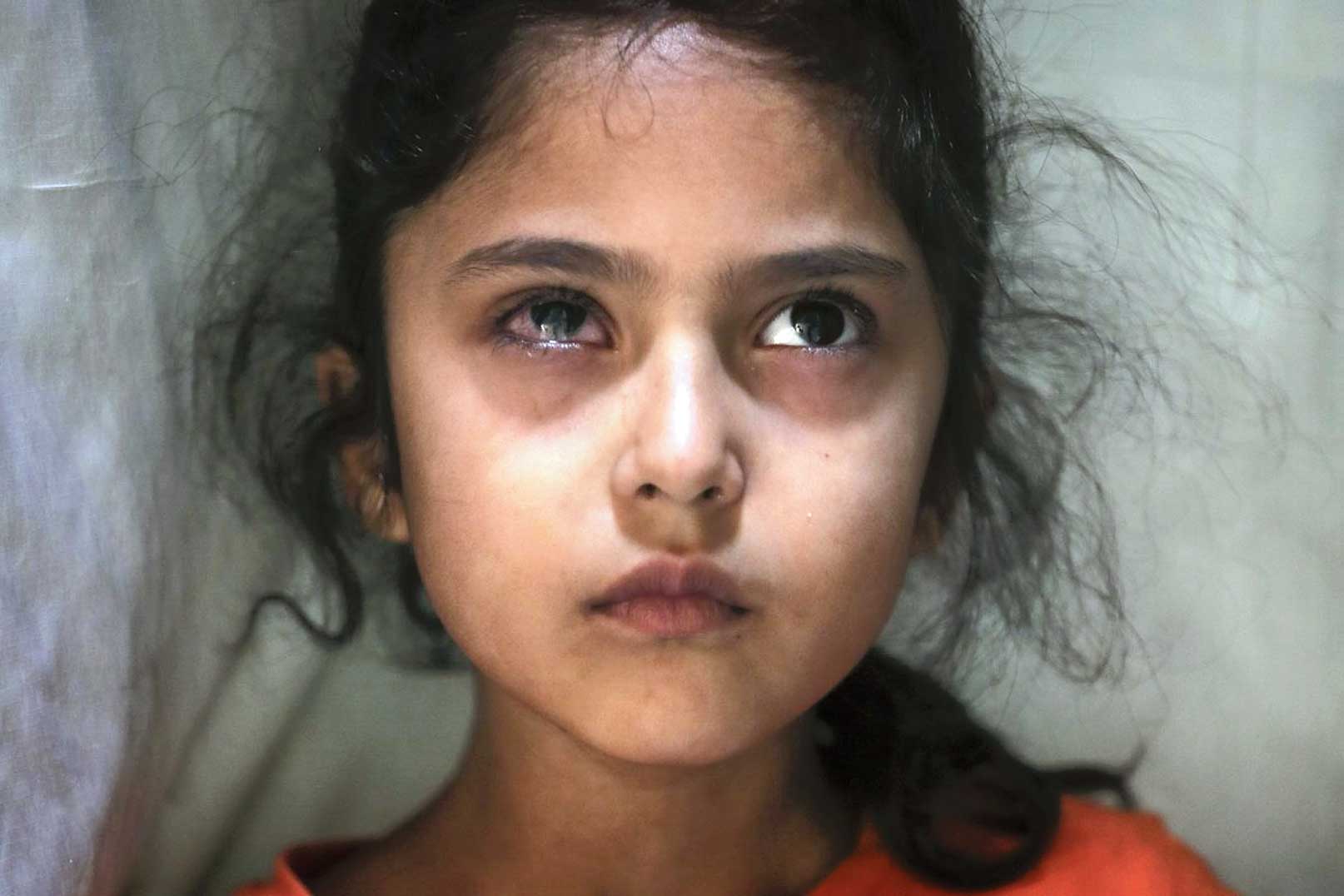 ---
|
Srinagar
|
Published 31.05.20, 07:47 PM
---
Six-year-old Muneefa Nazir has lost not only an eye to a marble ball fired allegedly by a paramilitary jawan from a sling last August; she has lost her childhood.
A picture of her bruised and blinded right eye was among a group of 20 images that won three AP photographers from Jammu and Kashmir the Pulitzer Prize in early May, making her a recognisable face worldwide.
But the slingshot has turned the little girl into a virtual recluse, sowing in her a dread of the world outside her home and prompting her to stop going to school.
"I can see nothing with my (right) eye. There are only shades," Muneefa told The Telegraph at her home in the Dana Mazar locality of Srinagar's old quarters in mid-May.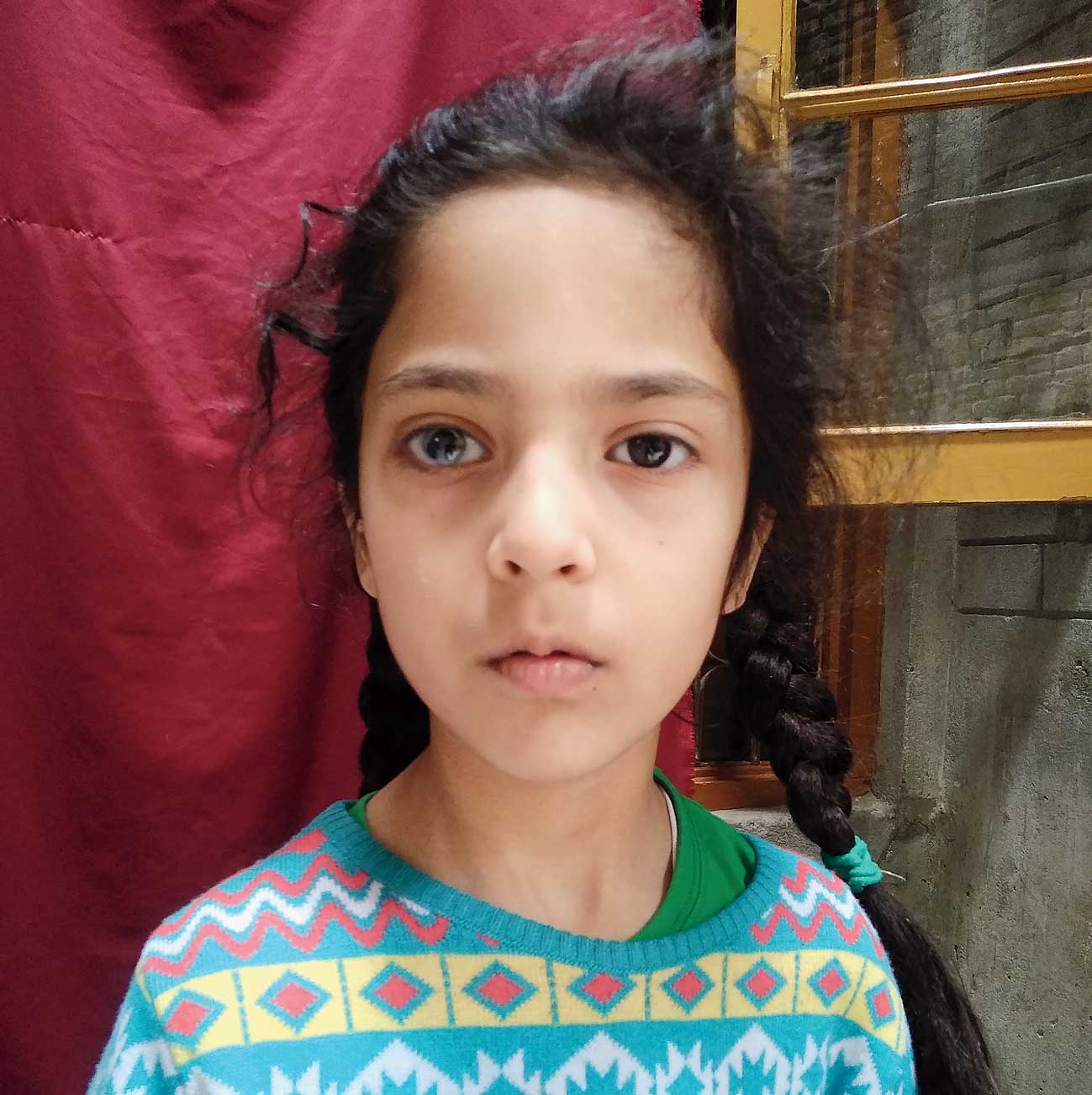 She said she was too afraid to step out of home.
"She has stopped playing with children. She only plays with her two uncles (at home) but we can't be around her all the time," one of the uncles, Farooq Wani, told this newspaper.
The girl knows nothing about the Pulitzer prize or the politics behind the attack on her. Asked who had done it to her, she merely said: "Military man."
Muneefa was just five, a kindergarten student at the Abu Sina School in Srinagar, when she was hit on a street amid the clampdown that followed the August 5 scrapping of Jammu and Kashmir's special status.
Farooq still curses himself for taking her out on August 12 on his motorcycle. It was the day of the Id ul Azha festival but the entire region was under a lockdown.
A little movement was allowed in the afternoon and Farooq took two children and a cousin on an outing to distribute the meat of the sacrificial lamb among relatives.
"She (Muneefa) insisted on sitting at the front. The other two sat on the pillion. At Seki Dafar, two CRPF vehicles whizzed past us from behind. They shot a marble (from a sling) straight into her eye from only 10 or 15 feet away," Farooq said.
"She started crying, 'Uncle uncle, something has hit me'. I stopped and found her bleeding from the eye. A crowd gathered and the CRPF men fled. I rushed her to hospital."
Farooq, a salesman, said senior security force officers soon visited the hospital. The family was barred from stepping out of the hospital or talking to the media. Muneefa's picture was taken a little over a month after the incident.
The girl was operated on at the hospital but did not regain her eyesight. The family spent more than Rs 1 lakh on her treatment but received nothing from the government, although a superintendent of police gave them Rs 5,000 "from his own pocket".
"We are poor people but were planning to take her out of the Valley for treatment before this (the coronavirus outbreak) happened," Farooq said.
"Unless she gets her eyesight back, she will not step out of her home."
The Pulitzer announcement said Mukhtar Khan and Dar Yasin (both from Kashmir) and Channi Anand (Jammu) were being awarded the prize "for striking images captured during a communications blackout in Kashmir depicting life in the contested territory as India stripped it of its semi-autonomy".
The initial announcement by Pulitzer had said "India revoked its (Kashmir's) independence".
While the BJP fumed, more than 100 people including vice-chancellors, sportspersons, defence veterans and retired bureaucrats had written an open letter to the Pulitzer board and jury, saying that by awarding Khan and Yasin they were "promoting journalism and photography of lies, misrepresentation of facts and separatism".
The letter said it was not including Anand's name because his photo did not malign India and unlike the other two photojournalists, he had not used the expression "Indian-controlled Kashmir" in the caption.
One picture by Anand figures among the 20, and it shows a BSF jawan keeping border vigil.