'Traitor' tag on dejected IAS officer
BJP kept a clear distance from Hegde's comments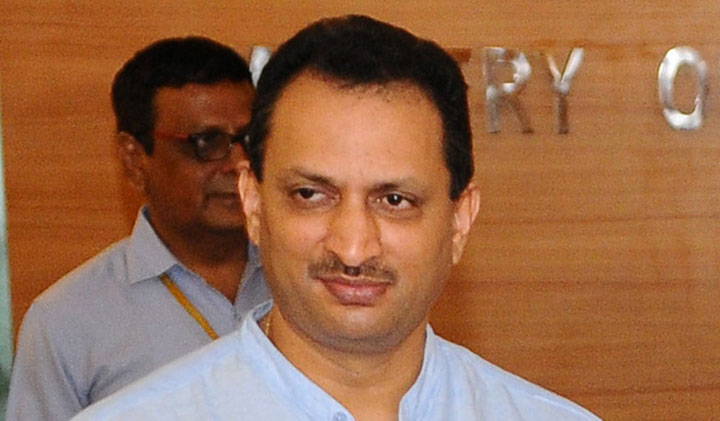 Ananthkumar Hegde
(Wikimedia Commons)
---
Bangalore
|
Published 10.09.19, 08:20 PM
|
---
Karnataka BJP leader Ananthkumar Hegde has called S. Sasikanth Senthil, the IAS officer who resigned from the civil service last week, a "traitor" for questioning the government's policies.
Hegde, known for making intemperate remarks, described the officers comments on the government as "an unpardonable offence".
In a note issued to the media, Senthil had stated that it was unethical for him to continue in the service "when the fundamental building blocks of our diverse democracy are being compromised in an unprecedented manner".
Hegde tweeted a media report that quoted Senthil as describing the political developments over the past few years as "the fascist onslaught."
"If this guy can conclude that the Union government is fascist, then we have the liberty to call him another paid #Gaddar (traitor) dancing to the tunes of his real paymasters. This may be the debate he wants to initiate," Hegde tweeted on Sunday.
The former Union minister, who was lying low after he was ignored for a second term, posted another tweet on the same day over an attempt to get Senthil to reconsider his decision to quit the civil service.
"The state government should realise that it should have sacked him after he opened his polluted mindset against the Union government. But cajoling this #Gaddar to return amounts treacherous acts against the nation," Hegde tweeted. He posted a video clip late on Monday urging the government to take action against the officer.
"Relevant authorities should take urgent action. The Governor has complete authority (to take action against Senthil). That's what the people want," he said in the video.
"The reason for this act (of resignation) should be investigated. The hand behind all this also should be exposed… what ideology did he follow, and why he took such a decision.. all this should be placed before the people," Hegde said.
"A civil servant cannot and should not question the decisions taken by the government," said the former Union minister who was lying low after he was ignored for a second term.
Senthil, who has been maintaining a low profile after his resignation, had not responded to the tweets till Tuesday evening.
The BJP kept a clear distance from Hegde's comments.
"We have nothing to say on what he said in personal capacity," said a BJP leader who did not want to be named.
Senthil had predicted difficult times ahead.
"I also feel strongly that the coming days will present extremely difficult challenges to the basic fabric of our nation and that I would be better off outside the IAS to continue with my work at making life better for all."
He is the second IAS officer to resign in quick succession. Kannan Gopinathan, who served in Dadra and Nagar Haveli, had resigned on August 24 in the middle of the Article 370 storm.