This cold isn't normal, but has little to do with climate change
Early arrival of western disturbances, low clouds led to severe drop in temperatures, says IMD chief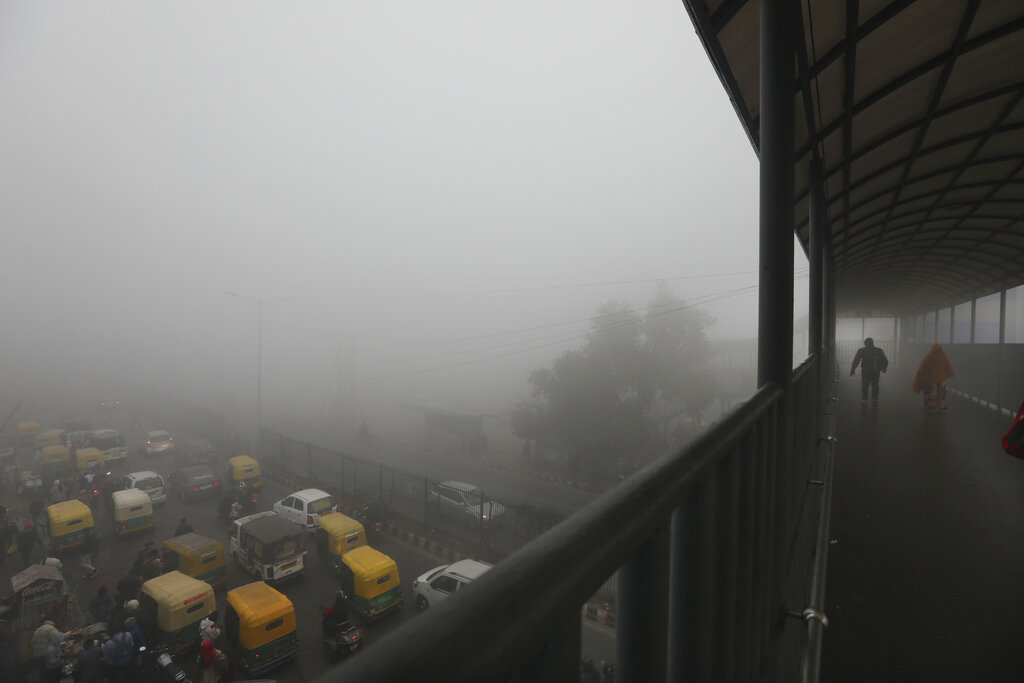 ---
---
Delhi braved the coldest day in over last 100 years when on Monday it clocked a maximum temperature of 9.8 degrees Celsius -- about 10 degrees below normal for the time of year.
The bone-chilling cold was not limited to this one day, December 30, 2019, alone. The national capital shivered under similar cold day temperature for at least half of the month, a spell that began after December 14 and lasted till the end of the month. The cold abated only from January 1, when the maximum day temperature shot to 18 degrees.
The India Meteorological Department (IMD) called Monday the coldest day in December (day temperature-wise) since 1901, the year till which daily temperature data is available with it.
What is behind this sudden chill in the city and parts of north India? IMD chief Mrutyunjay Mohapatra, called this cold "not normal" and attributed this to the western disturbance combined with the low cloud formation which blocked the sun rays to reach the plains.
"It was not normal and the condition was not restricted to Delhi. Similar conditions prevailed in entire north India, including Rajasthan and Madhya Pradesh. The peculiar thing about the condition was that it was marked by 'cold days' not a 'cold wave'. Cold wave was not abnormal and it was there for one or two days. Cold wave means night temperature going down, while cold day means when the day temperature goes down. So, continuously for about 15 days there was a lower than usual day temperature in north India including Delhi, and a record low temperature was recorded in Delhi at 9.8 degrees Celsius," Mohaptra told The Telegraph online.
He said the plains suffered under a longer than usual cold spell because of a mixture of factors which included the northwesterly winds blowing from Himalayas and a spell of heavy snowfall in the middle of the month in the hills.
"If you remember during December 12-14 there was an active western disturbance which affected northwest India with heavy snowfall and gales, hailstorm and rains in plains. And thereafter, this induced low clouds and fog to develop. And because that persisted, the sunshine was not reaching the ground. Hence, the day temperature remained low. During this period there was a spell of heavy snowfall in the Himachal Pradesh and Uttarakhand. Then the wind was northwesterly -- when the western disturbance moves away wind becomes northwesterly. They bring the colder waves from Himalayas towards the plains of northwest India," Mohapatra, also referred to as the "Cyclone Man of India", said.
"So it was mainly fog, low clouds which blocked the sun that led to the cold days in December."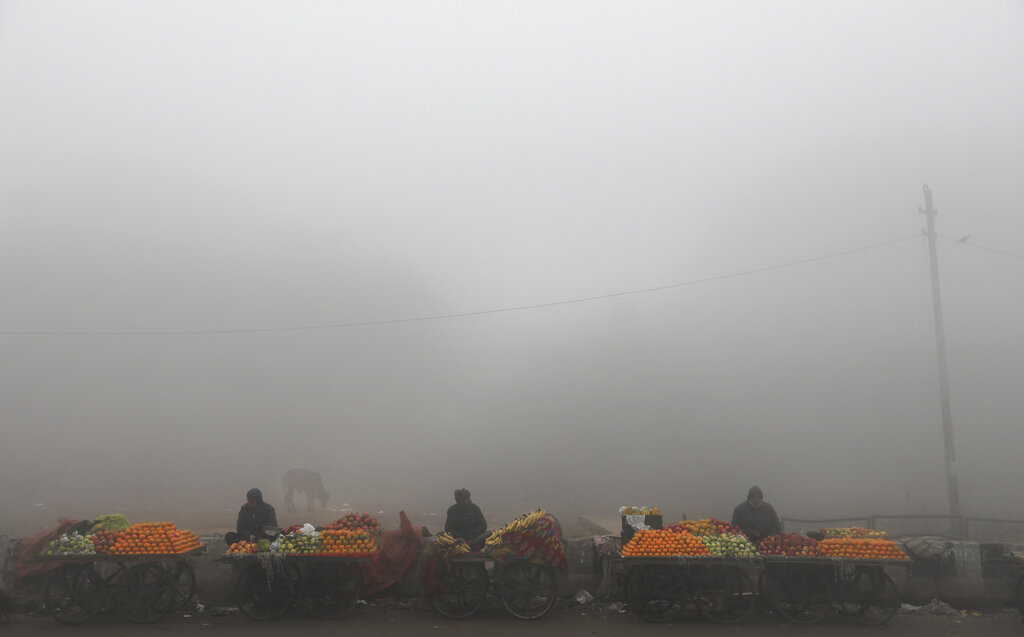 It is not abnormal for many to attribute such a sudden spike or drop in temperatures to climate change or a possible consequence of global warming. But the scientist clarified that the December cold had nothing to do with climate change, which, he added, can only take into account extreme changes over a longer period of time.
"You cannot attribute everything to climate change. Climate change is said to happen when there is a significant shift from one set of values to other set of values. That you can define based on the data of at least 30 years. Because of climate change extremes are expected to be affected.
"All the same, because of climate change mean temperature has increased. In that sense, number of heat waves will be higher and number of cold waves will be less. But what happened in December was not a cold wave. It was marked by cold day," he said.
Krishna Achuta Rao, a professor of atmospheric sciences at the IIT-Delhi, concurred with Mohapatra saying that the phenomenon was indeed unusual but had little to do with climate change and more with the western disturbance which came earlier and persisted longer.
"It is unusual and you don't expect cold days to be this cold or this long when one talks about climate change. But we haven't studied how unusual it is… but it's definitely something," he said.
Rao explained that western disturbance of winter, typically comes in January, February or sometimes in March. "This year, it started early in December. And also the westerly disturbance does not come to the plains always. It gets deflected north and doesn't come to the Indian region. So, the fact that it started early and persistently stayed in a direction which affects north India's weather is again unusual," he said.
Western disturbance is a usual occurrence. It is an extratropical cyclone, which forms beyond the tropics in the Mediterranean region and takes two-three days to reach the north western Himalayan region. It's a fast moving thing and comes and lasts for 2-3 days.