Temple under Mahanadi
500-year-old structure found in Odisha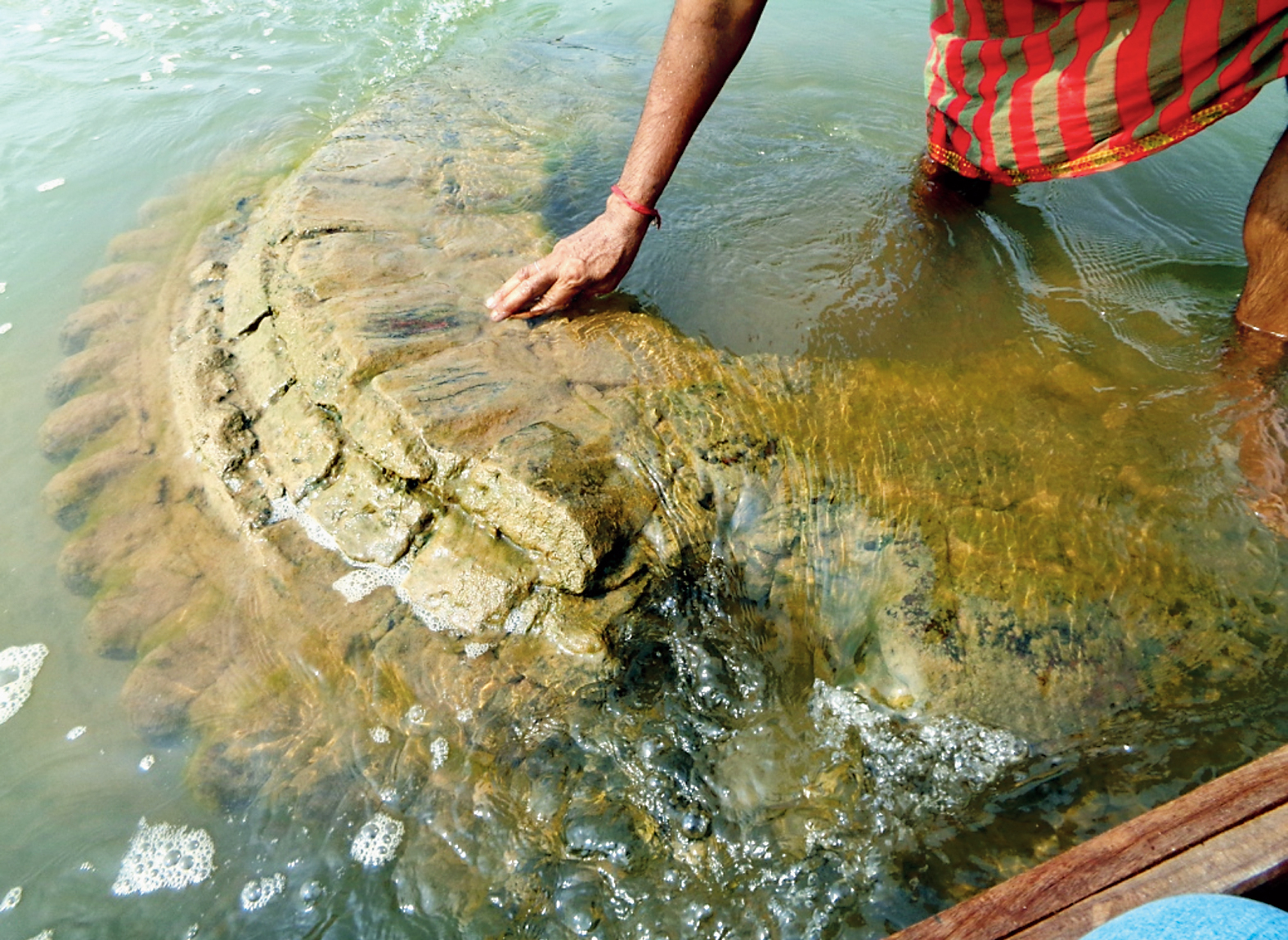 ---
---
A temple dating back around 500 years and engulfed by the Mahanadi in Odisha when the river changed course over a century and a half ago has been discovered.
The 60ft temple, entirely under water and much of it below the riverbed, was discovered mid-river near Baideswar in Padmabati village near Cuttack by an archaeological survey team from the Indian National Trust for Art and Cultural Heritage (INTACH).
The "mastaka", or crown, of the Gopinath temple is sometimes visible in summer when the water level of the Mahanadi decreases.
The temple has been discovered by an INTACH team led by project assistant Deepak Kumar Nayak, who said the structure, dates back to the late 15th or early 16th century, considering the construction style of the mastaka and the materials used.
According to archaeologists, the Gopinath temple, dedicated to an avatar of Lord Krishna, was located at a place called Satapatana, or a cluster of seven villages. However, in 1850, the Mahanadi changed course and submerged the entire area, along with the temple. Locals had shifted the idols to the nearby Gopinath Dev temple in Padmabati village, located on higher ground.
In locating the submerged temple, Nayak and his team took the help of local heritage enthusiast Rabindra Rana.
Nayak and his team have mapped and sketched the entire temple based on the distinct style of the mastaka. The crown makes it clear that the temple had been built in the Rekha Deula style, according to Nayak.
Anil Dhir, the coordinator of the Mahanadi Project of the INTACH, said: "The region used to be regarded as Satapatana. However, with the river changing its course due to catastrophic flooding, the entire area went under water."
The temple discovery is part of the INTACH's Mahanadi Valley Heritage Sites Documentation project. The project, which documents the entire 1,700km length of the Mahanadi, is nearing completion. A multi-volume report of the nearly 800 monuments that have been documented along the river will be released early next year.