Swachh book prod to universities
A new book on the Swachh Bharat Mission for which Prime Minister Narendra Modi has written a foreword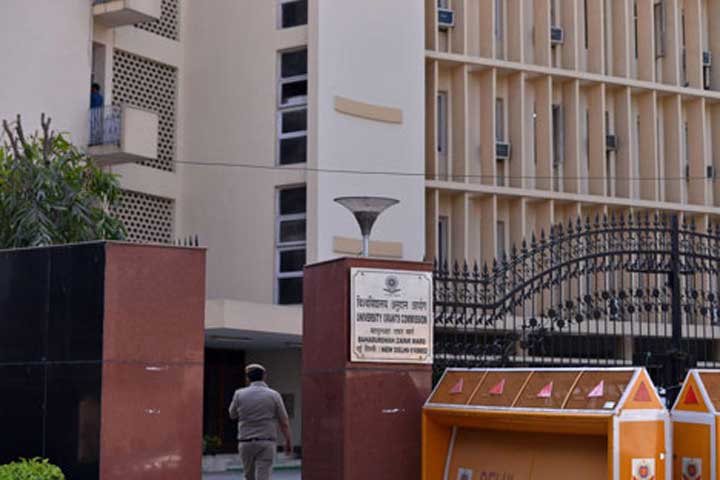 ---
---
The University Grants Commission has asked the country's 900-odd universities and 40,000 colleges to "obtain and disseminate" among students and staff copies of a new book on the Swachh Bharat Mission for which Prime Minister Narendra Modi has written a foreword.
Some academics criticised the higher education regulator's advisory as an attempt to promote government propaganda. Swachh Bharat is one of Modi's signature programmes.
Commission secretary Rajnish Jain has written to the vice-chancellors of all the universities seeking wider circulation of The Swachh Bharat Revolution, a collection of essays compiled by the ministry of Jal Shakti.
His letter describes Swachh Bharat as a "people's movement which has emerged as a global case study".
"The book includes chapters penned by prominent individuals from various sectors on how their sector contributed to the rollout of the mission. The foreword of the book has been written by Hon'ble Prime Minister," Jain's letter says
"All higher educational institutions and their affiliated colleges are kindly requested to consider obtaining and disseminating the book and to make available copies published by 'Harper Collins India' to students/staff."
Delhi University executive council member Rajesh Jha described the letter as a propaganda exercise.
"Declaring any scheme a success without applying scientific research methodology should count as propaganda rather than an academic enterprise," he said.
"Swachh Bharat completed its targeted five-year period last month. A proper assessment can be made now to understand its impact."
Jha said the library at Delhi University had stopped its subscriptions to about 40 journals for lack of funds, but he supposed it would now spend from its "declining budget" to promote the government agenda.
"If any book is relevant to the students, the institution should take a call on its own. Why is this being imposed from the top?" Jha asked.
Another Delhi University professor, who requested not to be quoted, too asked why "everything should be handed down from the top", referring to the regulator's growing tendency to send advisories to universities on matters that he said should be outside its province.
Parameswaran Iyer, a secretary in the department of drinking water and sanitation who has edited the book, said the authors of the essays include the late Arun Jaitley, industrialist Ratan Tata and Amitabh Bachchan, campaign ambassador for Swachh Bharat.
"The scale at which the mission has been implemented is unprecedented, particularly in the way it has taken the form of a jan andolan (people's movement), involving 130 crore Indians, in making sanitation everyone's business," Iyer said.
R.P. Tiwari, vice-chancellor of the Dr Harisingh Gour University in Madhya Pradesh, defended the commission's move.
"It's necessary to have a cleanliness drive. It can only happen by changing mindsets, and education can help in this direction. So, promoting the book is important," he said.
Tiwari said his university would buy about 10 copies of the book and keep them as reference material in its library.
Told that some academics had criticised the regulator's advisory, he said: "We should be proud of the Prime Minister. He is ahead of us in thinking about public issues and providing solutions."