Suspicion after provoked clash in Delhi
Cops fired tear smoke shells to bring the situation under control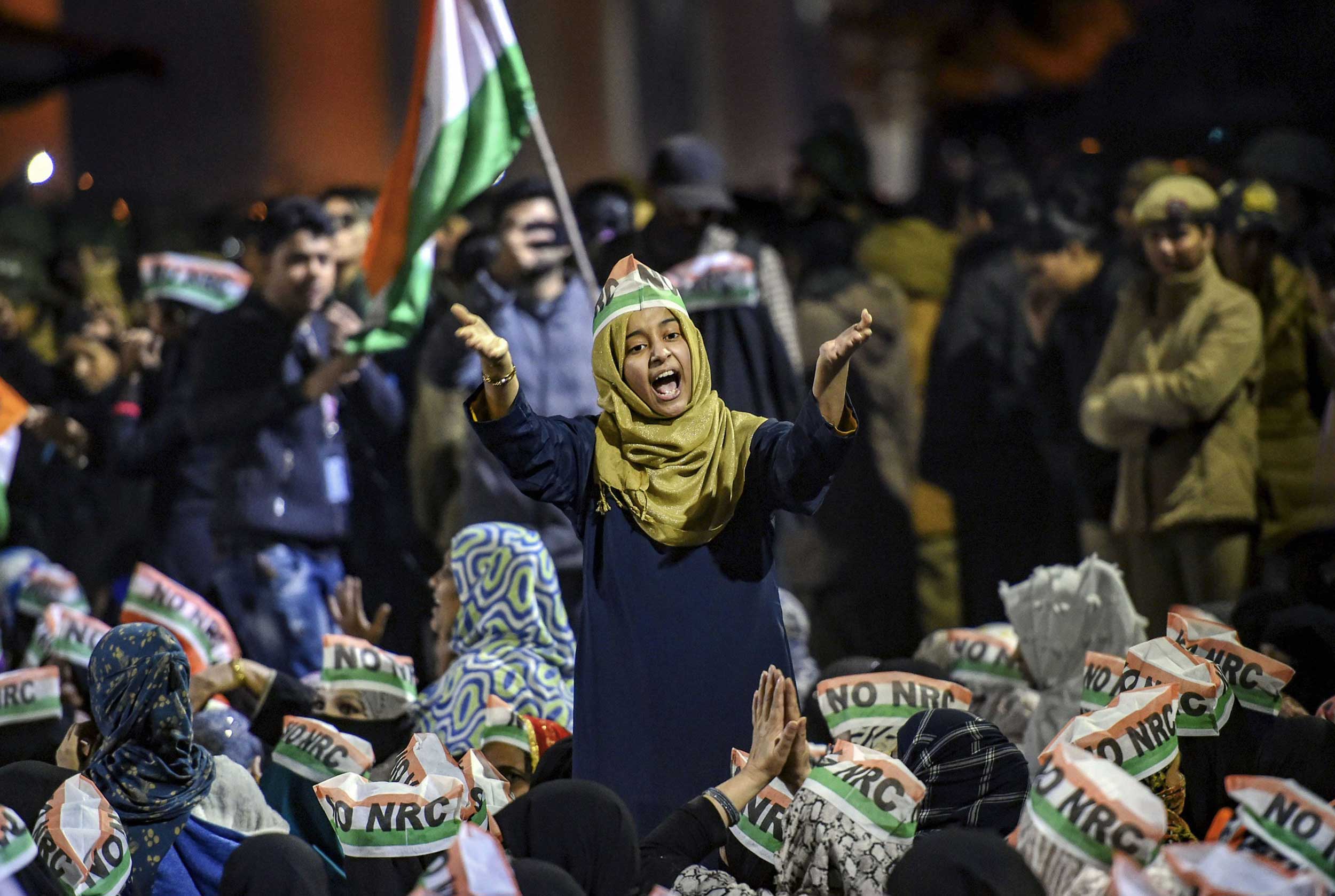 ---
New Delhi
|
Published 23.02.20, 08:39 PM
|
---
Clashes broke out on Sunday afternoon between two groups at Jaffrabad in northeast Delhi where a large number of people had gathered since Saturday night to protest against the Citizenship Amendment Act (CAA).
Police fired tear smoke shells to bring the situation under control.
Eyewitnesses said the trouble started after local BJP leader Kapil Mishra led a pro-CAA rally near the site where mostly women and children were protesting against the amendment. Footage on social media showed the pro-CAA marchers raising provocative and inflammatory slogans.
Later in the day, protests mirroring the Shaheen Bagh vigil mushroomed in the capital. Protests have started in Khureji Khaas in Karawal Nagar and Chandbagh in northeast Delhi and Hauz Rani in South Delhi, prompting the police to step up security, PTI reported. The Jaffrabad protesters have vowed not to end the agitation till the Centre revokes the CAA.
A student at the Hauz Rani protest said the "police lathi-charged with little concern for women and children".
Mishra, who was banned from campaigning by the Election Commission during the recent Delhi Assembly elections for likening the polls to an India-versus-Pakistan contest, took out a procession demanding the road be cleared of protesters. One of the slogans heard, other than religious chants, was "Delhi mein dusra Shaheen Bagh nahin banne denge (We will not allow another Shaheen Bagh in Delhi)".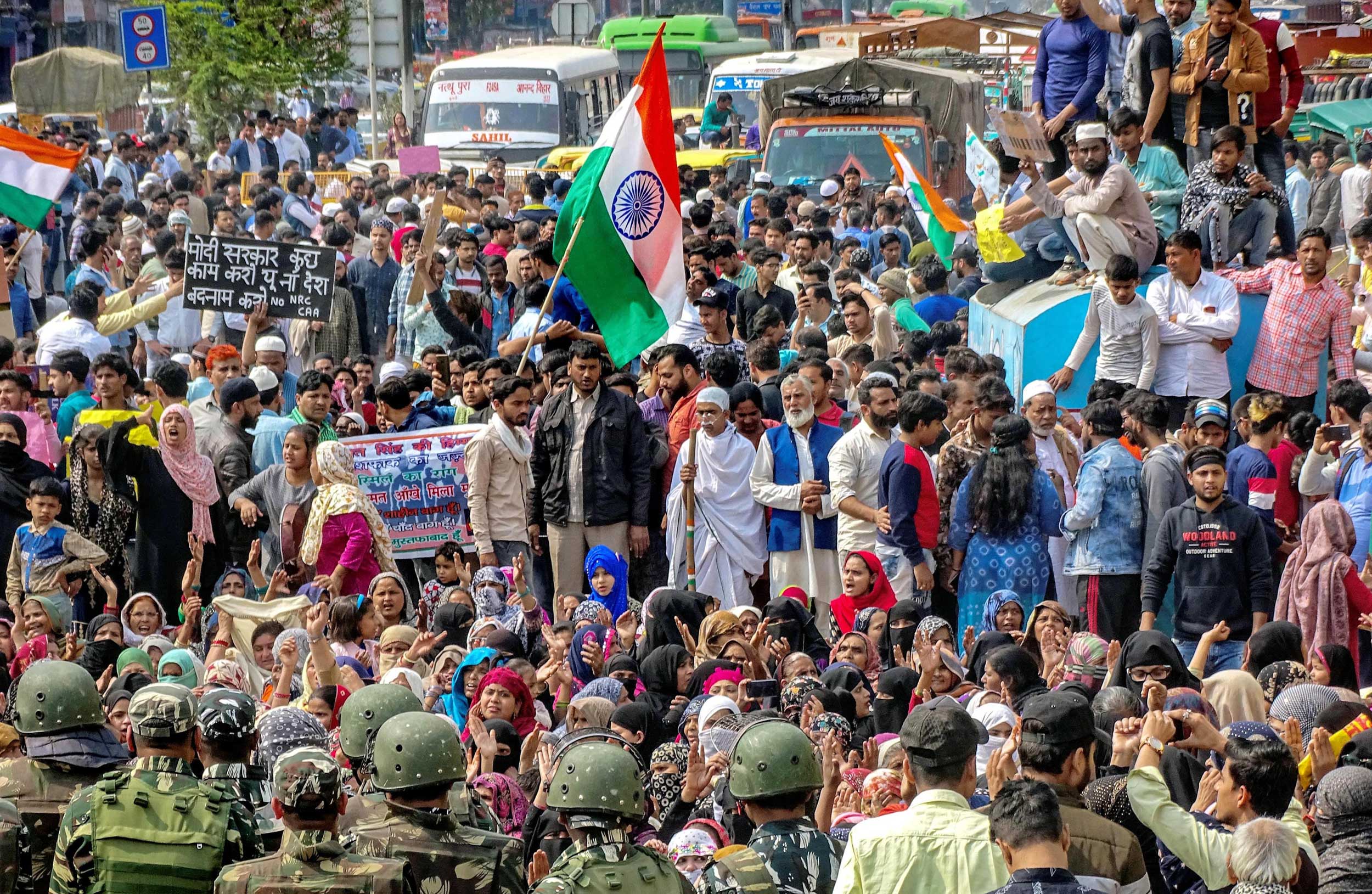 The Supreme Court is scheduled to resume hearing on Monday on a plea to get vacated the Shaheen Bagh road where a unique vigil has been going on for over two months.
Mishra's overdrive at Jaffrabad has fuelled suspicion that attempts are being made to create an impression that such sites of protest could be potential flashpoints for violence.
Ovais Sultan Khan, a minority rights activist, said although Mishra's supporters started throwing stones, pelting in retaliation should have been avoided. "No matter what the provocation, they should not have done that. It will send a wrong signal, especially since the Supreme Court will hear the pleas against the protest at Shaheen Bagh tomorrow (Monday)," Khan said.
Mishra later issued an ultimatum to Delhi police: "We will not do anything till Donald Trump leaves. But after Donald Trump leaves India, we will not even listen to you if the roads are not vacated. Get the Jaffrabad road cleared, we are requesting you, after that, we will have to hit the streets."
Trump is arriving in India on Monday on a two-day visit.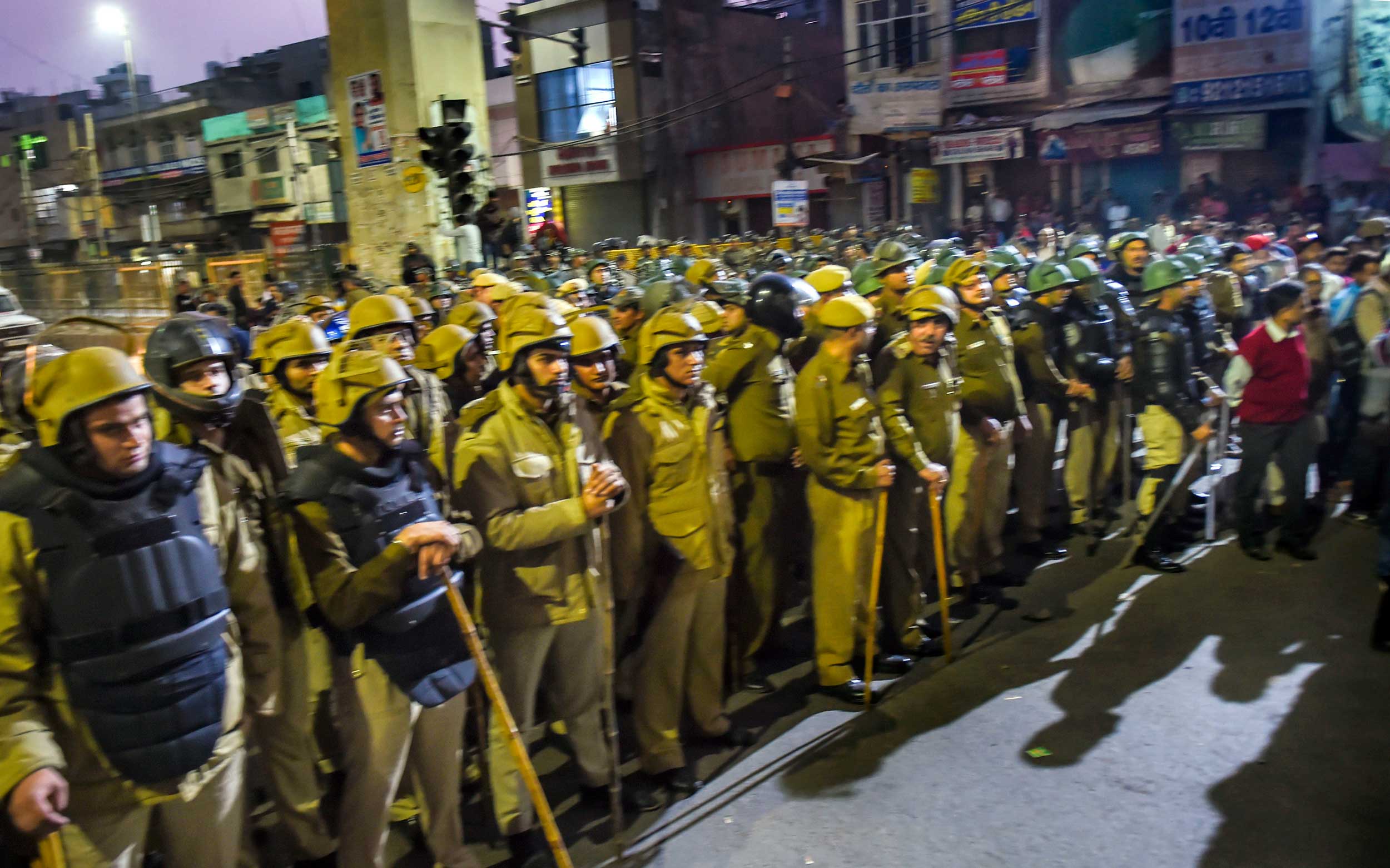 Paramilitary forces clad in combat-pattern uniform were seen patrolling near the protest site at Jaffarabad. Army sources said the defence force would take up the matter with the authorities concerned.
"As soon as a procession led by Mishra reached there, some of the marchers threw stones towards the protest venue where women have been protesting. Subsequently, some youths who were present at the anti-CAA rally also threw stones, targeting the other group," Khan said.
He said several anti-CAA groups, including members of Pinjra Tod, had joined the women protesters at Jaffrabad since Sunday morning, saying the protest was not only against the citizenship law and the NRC. They were also supporting a national shutdown called by Bhim Army chief Chandrashekhar Azad on February 23 over reservations in jobs.
Pinjra Tod (Break the Cage) is an association of women students of Delhi University.
Khan said: "We are in favour of peaceful protests and are against any kind of violence. We have always been maintaining that our protest will get derailed if there is any violence from our side. Passions ran high after Mishra led the pro-CAA procession in the area and shouted religious slogans. Initially, there was some heated argument between the two groups and then the stone-pelting started from both sides."
Local AAP MLA Abdul Rahman said: "We appeal to the smaller groups not to resort to any kind of steps that will derail the anti-CAA movement." My government has maintained that protest should also not cause any inconvenience to people."
Devangana Kalita, a Delhi University student and member of Pinjra Tod, said: "We did not organise the protest but went to Jaffrabad to express our solidarity with anti-CAA women protesters. The stone-pelting was started by members of the procession led by Kapil Mishra. There was no stone-pelting from our side."
Despite several phone calls, Mishra could not be contacted for comment.