Supreme Court upholds 27 per cent OBC medical pool quota
While upholding the quota, the bench on Thursday mandated further hearings in March on the EWS quota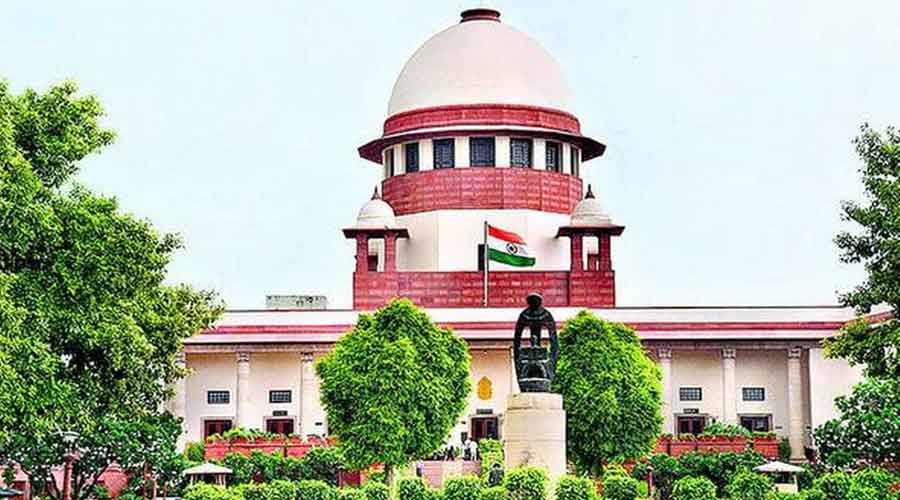 Supreme Court.
File photo
---
New Delhi
|
Published 21.01.22, 03:07 AM
|
---
The Supreme Court on Thursday upheld the 27 per cent quota for OBCs in the all-India pool seats at state medical colleges, both for undergraduate and postgraduate courses, but decided to have further hearings on the 10 per cent EWS quota.
The court ruled that the argument about "merit" being the sole criterion produced a "warped system" of ascertaining individuals' worth, perpetuating the image of certain communities as "intellectuals" and "competent" while ignoring the advantages they enjoy. Merit is not solely of one's own making, it said.
"When examinations claim to be more than systems of resource allocation, they produce a warped system of ascertaining the worth of individuals as students or professionals," the bench of Justices D.Y. Chandrachud and A.S. Bopanna said.
The bench added: "Additionally, since success in examinations results in the ascription of high social status as a meritorious individual, they often perpetuate and reinforce the existing ascriptive identities of certain communities as intellectual and competent by rendering invisible the social, cultural and economic advantages that increase the probabilities of success."
The Centre had introduced the OBC and EWS quotas from this academic year in the all-India pool medical seats. This was challenged in court on the ground that the introduction had come after the exam process had begun.
On January 7, the bench had allowed the Centre to implement the quotas this academic year so that admissions weren't delayed too much.
While upholding the OBC quota, the bench on Thursday mandated further hearings in March on the EWS quota.
"Special provisions (like reservation) enable such disadvantaged classes to overcome the barriers they face in effectively competing with forward classes and thus ensuring substantive equality," Thursday's judgment said.
"The privileges that accrue to forward classes are not limited to having access to quality schooling and access to tutorials and coaching centres… but also includes their social networks and cultural capital (communication skills, accent, books or academic accomplishments) that they inherit from their family."
The court further said: "The propriety of actions and dedication to public service should also be seen as markers of merit, which cannot be assessed in a competitive examination. Equally, fortitude and resilience required to uplift oneself from conditions of deprivation is reflective of individual calibre."
However, Justice Chandrachud added: "This is not to say that performance in competitive examination… does not require a great degree of hard work and dedication but it is necessary to understand that merit is not solely of one's own making. The rhetoric surrounding merit obscures the way in which family, schooling, fortune and a gift of talents that the society currently values aids in one's advancement."