Supreme Court quashes murder case against two Italian marines
Move comes after Italy agreed to deposit Rs 10 crore compensation agreed at an international tribunal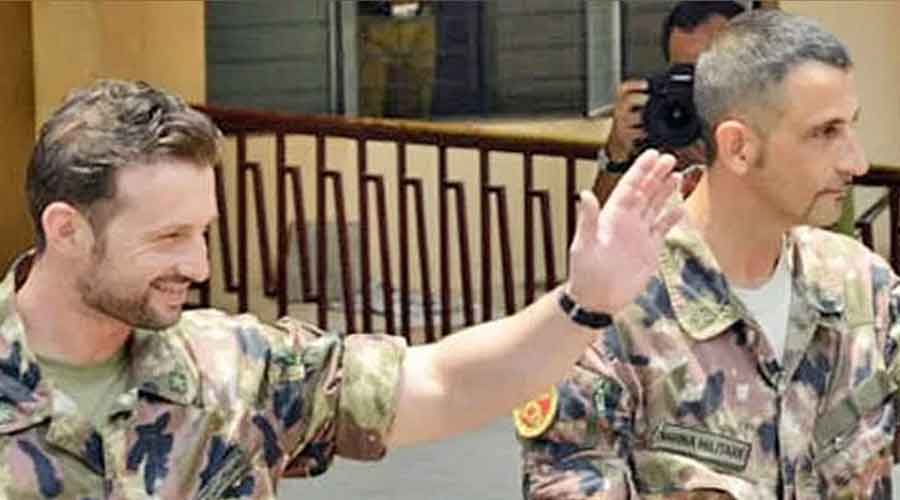 ---
---
The Supreme Court on Tuesday quashed the murder case against the two Italian marines in the 2012 shooting of two Kerala fishermen after Italy deposited the entire Rs 10 crore compensation agreed at an international tribunal.
The Centre and the Kerala government too assured the top court that the criminal case against the marines would be pursued in Italy, as ordered by the international tribunal.
Of the Rs 10 crore, Rs 4 crore each would be paid to the families of the slain fishermen, the bench of Justices Indira Banerjee and M.R. Shah said.
The owner of the boat will receive the remaining Rs 2 crore, the bench added while disposing of a joint application moved by the Centre, Kerala and Italy seeking the quashing of all the criminal charges.
The apex court also took into consideration the consent of the families of the deceased.
It said that after the compensation is paid to the families, "their interest is also required to be protected so that the amount of compensation paid to them is not frittered away, by investing the amount in the name of the dependents/heirs of each deceased in a fixed deposit in a nationalised bank for some time and they will be paid the periodical interest accrued thereon".
The bench requested the Kerala High Court chief justice to "ensure that the compensation is duly received by the heirs and not diverted/misappropriated".
It "directed that the Union of India, Republic of Italy and the state of Kerala shall cooperate with each other in pursuit of that (Italian) investigation".
On February 15, 2012, the two victims were fishing off the Kerala coast when they were allegedly shot dead by Massimiliano Latorre and Salvatore Girone from the passing Italian merchant ship M.V. Enrica Lexie. The two marines were guarding the ship and allegedly mistook the two fishermen for pirates.
As the Kerala government got the Italian ship to dock at Kochi, arrested the two marines and registered a case of murder and other offences, India and Italy got involved in a diplomatic face-off. The two marines were eventually allowed to return to Italy on humanitarian grounds.
On May 21 last year, the International Tribunal for the Law of the Sea under the United Nationals Convention on the Law of the Sea ruled that India had no territorial jurisdiction to deal with the offence. But it recorded an undertaking from Italy that it would resume its criminal investigation into the killings.