SC agrees to hear next week pleas challenging Agnipath scheme
A petition was filed by a batch of Air Force aspirants challenging the Centre's controversial scheme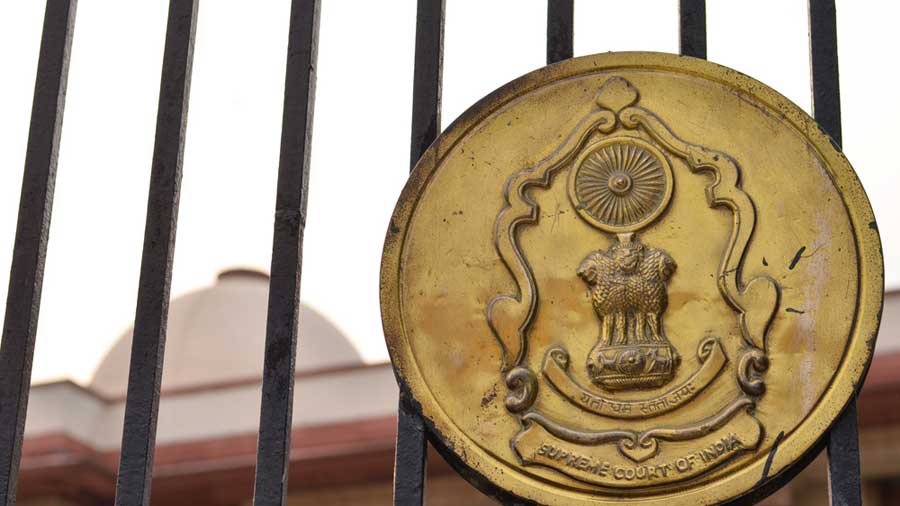 Supreme Court of India
Shutterstock
---
New Delhi
|
Published 05.07.22, 02:24 AM
|
---
The Supreme Court on Monday agreed to hear next week a petition filed by a batch of Air Force aspirants challenging the Centre's controversial Agnipath scheme and their applicability vis-a-vis candidates who had already participated in the earlier selection process and have been shortlisted.
A bench of Justice Indira Banerjee and Justice J.K. Maheshwari told counsel Kumud Das that the matter would be listed for hearing next week after she complained that the top court's registry had not taken steps to list the matter on an urgent basis despite repeated requests.
The Agnipath scheme, announced on June 14, provides for the recruitment of youths aged between 17-and-a-half years and 21 for only four years with a provision to retain 25 per cent of them for 15 more years. Later, the government extended the upper age limit to 23 years for recruitment in 2022.
While challenging the scheme, the present batch of petitioners have contended that the same cannot be applied retrospectively to those candidates who had already undergone the recruitment process for the posts of airmen in various categories pursuant to a notification issued in December 2019.
These candidates were shortlisted in May last year after the preliminary tests. However, no further recruitment proceedings were conducted due to administrative contingencies. Subsequently, the Centre came out with its June 14 notification restricting the tenure of all future recruits.
Another advocate, Manohar Lal Sharma, also mentioned the plea for urgent listing of his PIL, which has assailed the central government's Agnipath scheme as being unconstitutional and liable to be struck down.
He pleaded that the fate of about 70,000 army aspirants was hanging in balance and the court must take up the matter urgently.
The bench then indicated that the matter would be listed for hearing before the appropriate bench next week.
Besides the present two PILs, three other separate PILs are also pending before the apex court for hearing. All these petitions have challenged the new scheme as being unconstitutional.