Single jab can protect women from HPV infections in cervical cancer
Researchers said their findings could enhance the affordability of this high-cost vaccine, which the Centre has not yet included in its free immunisation programme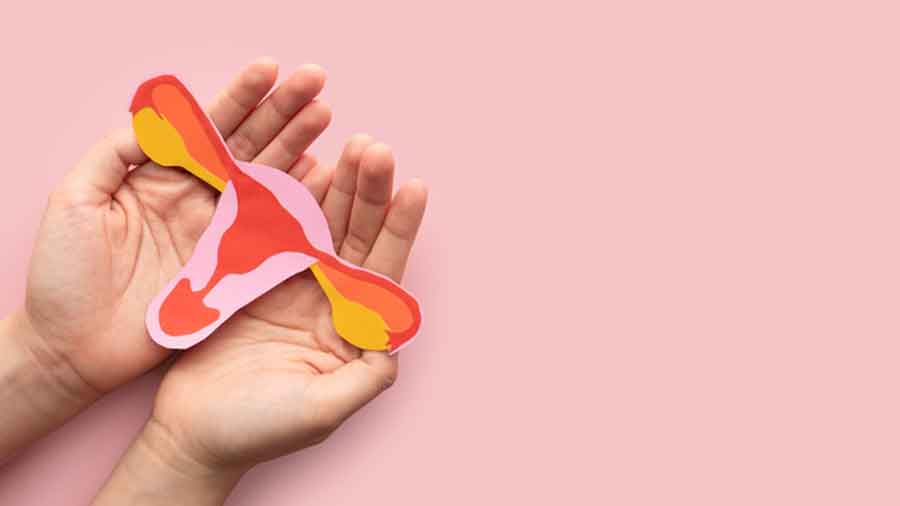 Representational Image
File picture
---
New Delhi
|
Published 29.10.21, 01:22 AM
|
---
A long-awaited study from India has found that a single dose of a vaccine against the human papilloma virus can protect women as effectively as two or three doses from HPV infections implicated in cervical cancer.
The single dose vaccine efficacy was over 90 per cent and similar to the efficacy with two or three doses, researchers from the International Agency for Research on Cancer (IARC) in France and collaborators from multiple Indian institutions said.
The researchers said their findings could enhance the affordability of this high-cost vaccine, which the Centre has not yet included in its free immunisation programme.
"Our findings may lead to a single-dose recommendation for the vaccine, which would reduce procurement cost by half," Partha Basu, the head of the IARC's early detection and prevention section who supervised the India study, told The Telegraph.
The three-dose HPV vaccine has been available for over a decade in India's private healthcare market where, doctors say, it is priced at about Rs 3,500 per dose.
The National Technical Advisory Group on Immunisation (NTAGI) — an expert panel that advises the Centre on vaccines — had in December 2017 recommended the nationwide introduction of the HPV vaccine to address India's high burden of cervical cancer.
Cervical cancer is the second most common cancer among women in India after breast cancer. Studies have suggested an incidence of over 90,000 new cervical cancer cases and 60,000 deaths every year.
But the Centre has not been able to accept the NTAGI recommendation primarily because of the vaccine's high cost, health experts said.
The India study is the world's largest to assess a single dose and became possible because the government a decade ago stopped a clinical trial of HPV vaccines midway after two volunteer-recipients died from unrelated causes.
Some adolescent girls had received only a single dose, while others had received two or three doses, when the trial stopped. This allowed researchers to continue observing the girls over the years.
The vaccine generates long-term immunity against HPV, a sexually transmitted virus implicated in cervical cancer. Two types — HPV 16 and HPV 18 — account for over 70 per cent of cervical cancers.
"Many of the adolescent girls who were part of the trial are now married — this allowed us to compare the effects of single dose versus two and three doses," said Usha Rani Poli, a gynaecologist-oncologist with the Indian Institute of Public Health, Hyderabad, and a member of the study team.
The researchers found that the vaccine efficacy of a single dose against persistent HPV infections — a risk factor for cervical cancer — was 95.4 per cent, very close to efficacy levels of 93.1 per cent with two doses and 93.3 per cent with three doses.