Stage set for experiment in digital rupee
Panel for ban on private crypto-currencies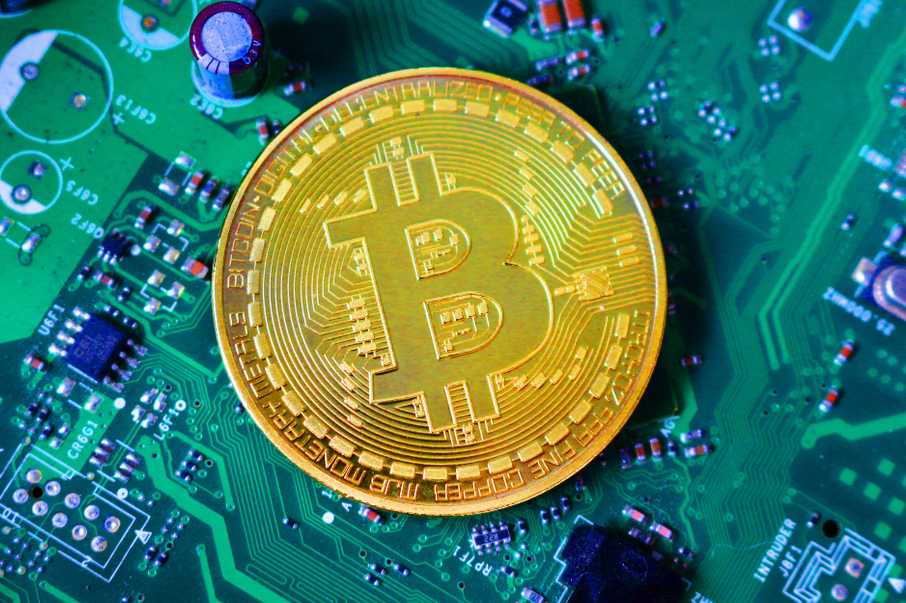 ---
---
The Narendra Modi government has set the ball rolling on what could be its next big, bold experiment: the digital rupee.
At the same time, it set in motion a process to stamp out privately run rivals.
On Monday, a four-member committee headed by Subhash Garg, secretary in the department of economic affairs, submitted a report that recommended a ban on private crypto-currencies like Bitcoins and Ethereum.
The committee also appended a draft legislation — which could be moved in the winter session — that seeks to not only ban trading in private crypto-currencies but also criminalises trading in them.
The legislation said that "whoever directly or indirectly mines, generates, holds, sells, deals in, transfers, disposes of, or issues crypto-currency… shall be punishable with fine or imprisonment which may extend up to 10 years, or both". The fine has been capped at Rs 25 crore.
The government will examine the draft legislation and consult departments and regulatory authorities before taking a final decision.
The committee, however, suggested wider adoption of digital ledger technology — the database that is consensually shared and synchronised across multiple sites, institutions and geographies — by financial firms to facilitate cross-border payments, and by banks and insurance companies for loan-issuance tracking, collateral management, fraud detection, claims management and reconciliation systems in the securities market.
Blockchain is the best-known, decentralised, distributed and public digital ledger and it underpins Bitcoins. Banks around the world, including banks in India, have been embracing blockchain technology for ease of transactions and tamper-proof record keeping.
The report said that market watchdog Sebi could also examine "whether the depository systems can move to a DLT-based system".
Digital rupee
The Garg committee said it "would be advisable to have an open mind regarding the introduction of an official digital currency in India".
At the same time, it noted that the existing Reserve Bank of India Act permits the government to float a "central bank digital currency". The RBI would have the right to declare the digital rupee — if and when it is introduced — to "be a bank note and, therefore, legal tender in India".
The government will examine the draft legislation and consult departments and regulatory authorities before taking a final decision.
"It is essential to note that as of date, no country across the world however treats virtual currencies as legal tender," the report said.
If it is decided to float a digital currency in India with the status of a legal tender, the RBI should be the appropriate regulator, the committee said.
The government has been flirting with the idea of a digital currency for some time. Last year, SBI chairman Rajnish Kumar had told this newspaper in an interview that it would no longer be possible for India to turn its back on crypto-currencies.
"I think the future is in crypto-currencies. Its time has come…. Sooner or later, digital currency will gain currency. The only thing is to find ways to regulate it. That will be a big challenge. In my view, that is going to be the future," Kumar had said.
If the government decides to float a digital rupee, it will mark the culmination of the Modi government's crackdown on cash-based transactions that began with the demonetisation in November 2016.
Since then, the government has brought back through this year's budget a tax on cash withdrawals above Rs 1 crore from multiple bank accounts, and has tightened its systems on tracking monetary transactions as part of a larger effort to ferret out black money.
Bitcoin brouhaha
The Internet was agog late last week after blockchain activist Varun Sethi circulated a copy of the draft legislation that formed part of the Garg report.
Digital evangelists have been furious with the proposed ban on trading in Bitcoins and other crypto-currencies and the move to criminalise trading in one of biggest moneymaking opportunities in cyber space.
Nations have reacted differently to the Bitcoin phenomenon: Japan recently recognised the crypto-currency as a means of payment. But China, like India, has imposed a complete ban on virtual currencies.
Currently, there is no official ban on crypto-currencies in India. But last year, the RBI choked off a burgeoning ecosystem by barring all financial transactions through banks and other Indian payments system with the digital exchanges that facilitate trading in crypto-currencies.
Later, the tax authorities sent notices to tens of thousands of people dealing in crypto-currencies after a nationwide survey showed more than $3.5-billion worth of transactions over a 17-month period.
The evangelists believe that virtual currencies offer the best way to eradicate poverty, giving people an alternative to local currencies and the risks associated with exchange-rate movements by affording them a place to store their money and profit from investments.
American billionaire and venture capitalist Tim Draper — famous for his investments in companies like Baidu, Skype and Tesla — reacted with anger to Sethi's post.
"People behaving badly," he tweeted on July 17. "India's government banned Bitcoin, a currency providing great hope for prosperity in a country that desperately needs it. Shame on India's leadership. Pathetic and corrupt."
Nischal Shetty, CEO of WazirX, an Indian crypto-currency exchange, tweeted: "Public distributed ledgers cannot exist without crypto. The recommendation seems to have misunderstood the term crypto-currency. Crypto-currency is an asset, not being used as currency, but a store of value."
He added: "The Financial Action Task Force (FATF, an inter-governmental body established in 1989) has specifically stated that crypto does not pose any risk to economic stability. Crypto should be regulated. India should participate and not run away from responsibility towards new technology."
As of date, around 2,116 crypto-currencies are being traded worldwide with a combined market capitalisation of $119.46 billion.
The downside of trading in crypto-currencies is that they can be hugely volatile. The price of Bitcoin, for example, has zoomed from a low of Rs 228,823 on the Coinbase trading exchange to Rs 875,489 on June 26. It has since dropped to Rs 728,121.