Speak out: IIT faculty
Letter to students assures them that their teachers will stand by them in attempts to express themselves responsibly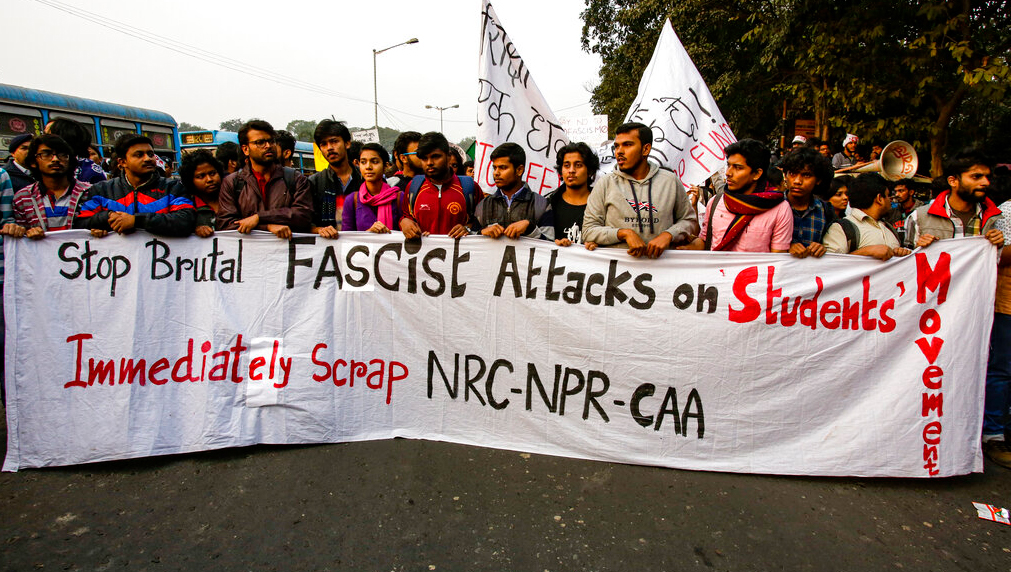 ---
---
Sections of the IIT Kanpur faculty have backed students' right to "fearlessly express" their opinions amid a probe by the institute into claims that students protesting against the new citizenship regime last month had hurt the sentiments of certain others.
These faculty members, from multiple departments, have in a letter urged students to learn to voice their opinions in a manner that engages the community even amid disagreements, underscoring the space for contrarian views in a democracy.
"We as teachers would like to remind ourselves and our students, to whom we are primarily accountable, that the duties of a public-funded university in a democratic country include critically examining every issue, curricular and extra-curricular, that concerns the society we live in and also to be tolerant to contrarian views," the letter said.
The letter released on Saturday comes against the backdrop of an institute probe into complaints that students protesting against the (Citizenship) Amendment Act on December 17 had hurt sentiments of fellow campus members by singing an Urdu poem and by making inflammatory remarks.
Shortly before their protest, the students had sung the poem Hum Dekhenge written by the late Pakistani poet Faiz Ahmad Faiz. Some students and scholars opposing the protest had labelled the poem as "anti-Hindu".
IIT Kanpur deputy director Manindra Agrawal, a top mathematician, said on Sunday that the probe was not intended to examine the poem but look into complaints that the poem and inflammatory posts on social media had "hurt the sentiments" of certain other people on the campus.
"Both sides are our own students — we're viewing this as an in-house issue and trying to understand both sides' perspectives and hoping to calm things down," Agrawal told The Telegraph.
A senior faculty member who requested not to be named said the letter to students was prompted by "a sense of outrage" shared by several faculty members at how the IIT Kanpur administration had responded to the protest.
The letter assures the students that their teachers will stand by them in attempts to express themselves in a responsible manner on any issue.
"We stand by your right to discuss, debate and dissent on issues that you feel are important," the letter said. "And as teachers, we will strive to create an atmosphere in our campus where you can fearlessly express your opinion in any form, responsibly and conscientiously."
Agrawal, who is not a signatory to the faculty letter to the students, said he agrees with its contents and believes that students should not feel that their opinions are being suppressed.
"We would like our students to be responsible and introspect about damage that posting on social media can do," he said. "Social media posts have this potential to amplify distances between different points of view — that can make the atmosphere worse."
Students from multiple universities across the country have joined citizens' protests against the CAA and the proposed National Register of Citizenship since Parliament passed the CAA last month.
The CAA promises non-Muslim minorities in Afghanistan, Bangladesh and Pakistan an expedited pathway to Indian citizenship and the NRC initiative is intended to identify illegal non-citizens.