'Seven minutes' stall release of baby's mom arrested over citizenship act protests
Varanasi Central Jail refused to release any CAA protesters citing delayed arrival or non-arrival of the court order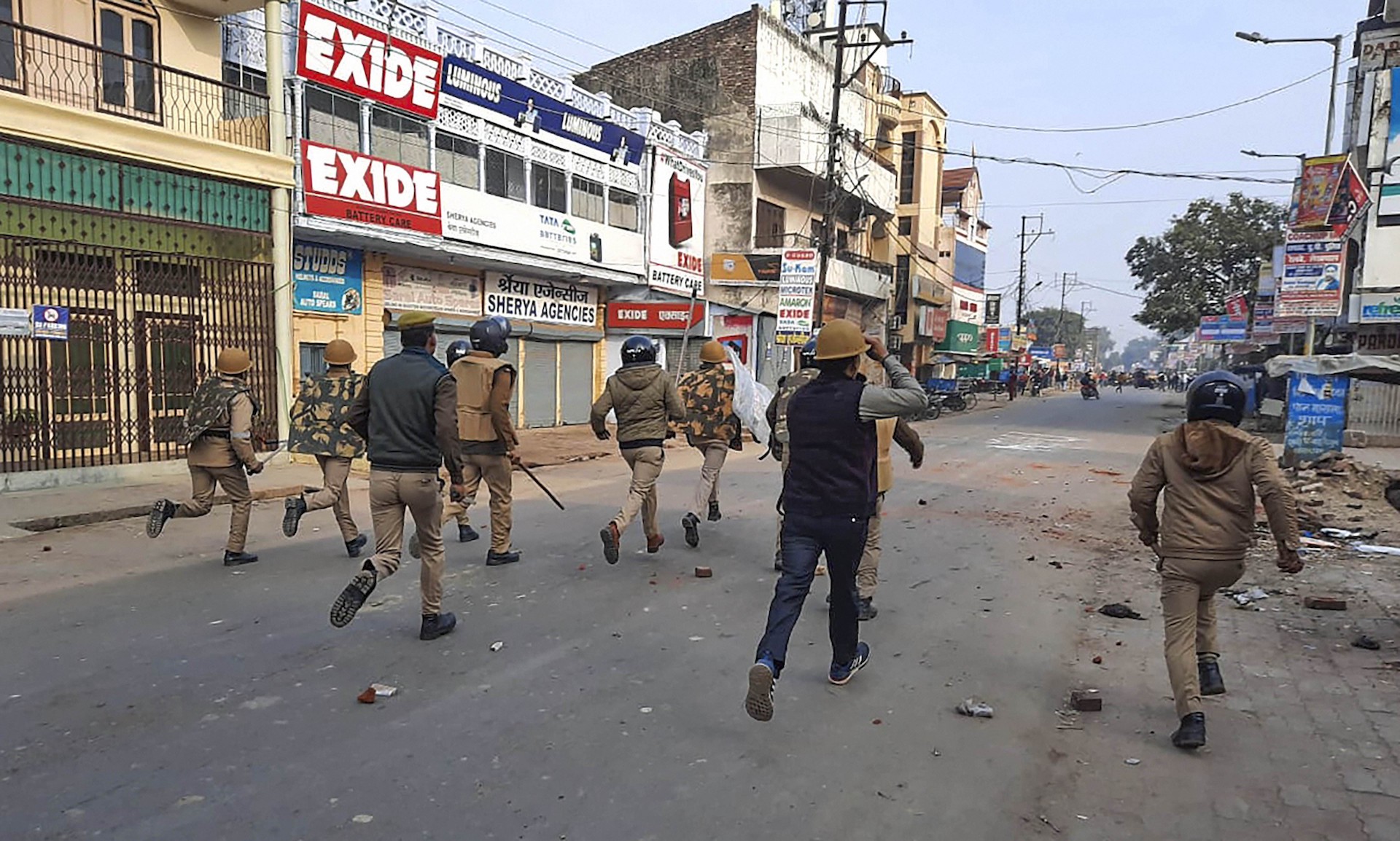 ---
|
Lucknow
|
Published 01.01.20, 10:10 PM
---
Varanasi Central Jail authorities on Wednesday refused to release a 14-month-old toddler's mother, arrested on December 19 over the citizenship amendment protests, saying the court bail order had arrived "seven minutes late", a relative said.
"I pleaded with the jail superintendent that baby Champak had spent two weeks without her mother, but he wouldn't relent," Champak's uncle Shashikant Tiwari told The Telegraph.
Champak's mother Ekta Shekhar and father Ravi Shekhar, both 32, had been arrested from Varanasi's Beniya Bagh area during a protest against the Citizenship (Amendment) Act.
A magistrate granted bail to the couple with 67 others between 11am and 4pm on Wednesday but the central jail refused to release any of them, citing delayed arrival or non-arrival of the court order.
Shashikant said Ekta received bail around 3pm and the release order reached the jail around 5pm.
"The jail superintendent told me, 'You are seven minutes late'. He meant the court release order had reached him seven minutes late and he wouldn't release Ekta today," Shashikant said over the phone from Varanasi.
"I cited the rule that gives the jail superintendent discretion over such matters, but he wouldn't listen."
P.K. Trivedi, the jail superintendent, told reporters: "We cannot release someone in the night. They will be released on Thursday."
The rules say that prisoners cannot be released after dark, but allow exceptions if the police or prison officials escort the freed prisoner home. Varanasi witnessed sunset at 5.20pm on Wednesday while dusk fell at 5.45pm.
In any case, the prison officials who accompany the prisoners to court would have known of the bail orders long before the documents reached the jail.
Shashikant told this newspaper at 6.50pm: "At least 100 people, friends and relatives of those who received bail today, are still standing outside the jail gate, hoping the authorities would relent on humanitarian grounds."
He said that while Ekta and Ravi, who run a pro-environment NGO called Air for Care, were arrested initially for violating prohibitory orders, fresh charges were added against them after two days. These charges include rioting, assault and the use of criminal force to deter public servants from discharging their duty.
"Beniya Bagh witnessed a peaceful protest. Violence took place in other areas, but the common people were not involved in it," Shashikant said.
"The protesters were arrested as they were fleeing to save themselves from the police's batons and rifle butts."
Wednesday was the first day that any citizenship protester in Varanasi was granted bail.