Restless BJP awaits word from top
The rebels could make a difference, depending on whether they are disqualified or not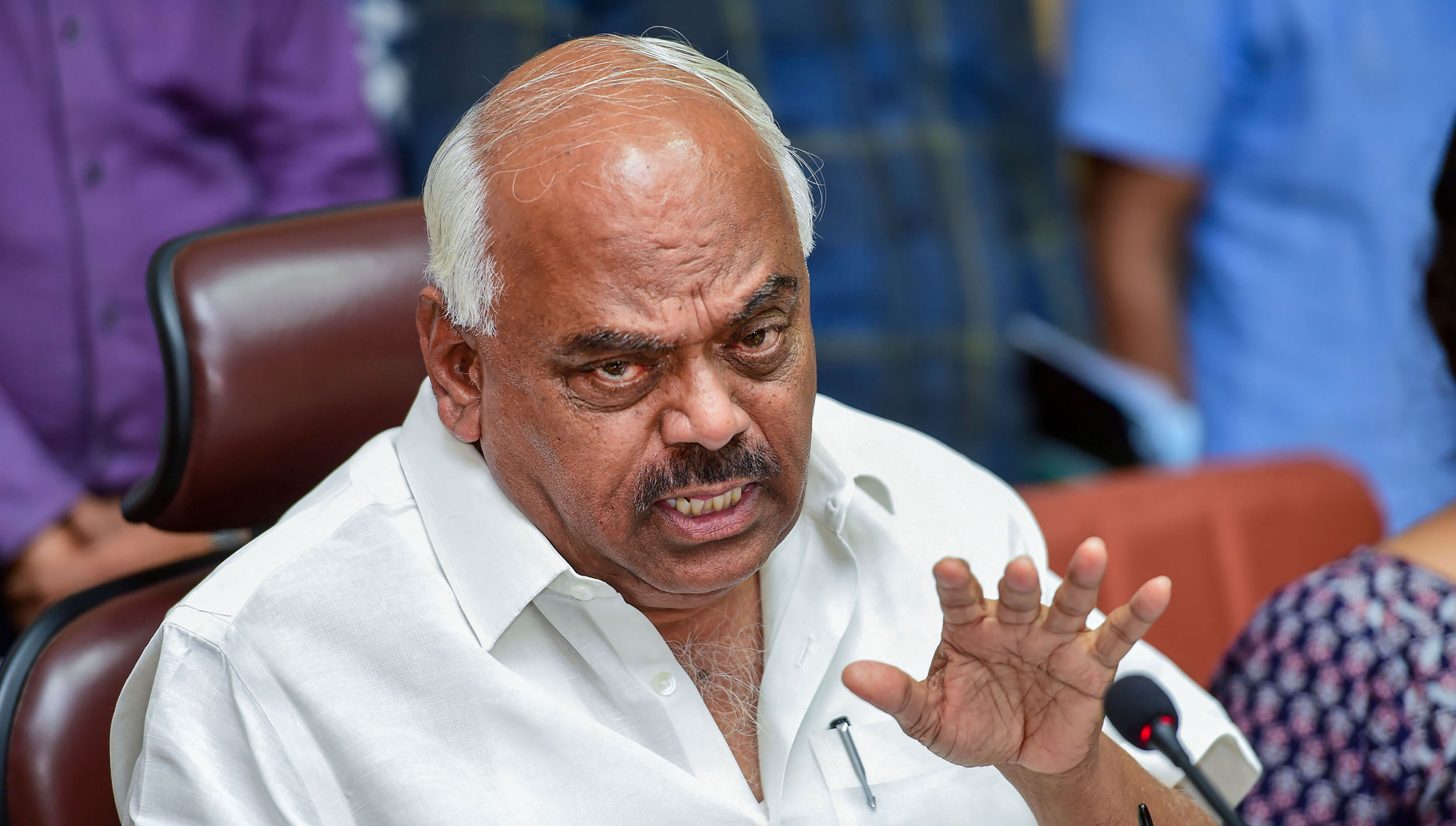 ---
Bangalore
|
Published 25.07.19, 08:03 PM
|
---
BJP leaders in Karnataka appeared restless on Thursday as their wait to form the next government continued with no word from the central command.
Speaker Ramesh Kumar disqualified two rebel Congress MLAs and one Independent MLA on Thursday and said he will take a decision in a "couple of days" on the remaining 14 rebels from the Janata Dal Secular-Congress coalition, which lost a trust vote on Tuesday.
The rebels could make a difference, depending on whether they are disqualified or not.
A BJP leader, who didn't want to be named, said party chief Amit Shah was probably waiting for Kumar's decision.
Shah, he said, was eager to know if the Speaker would disqualify the rebels who were instrumental in the collapse of the Congress-JDS coalition.
"The rebels say they are still with the Congress and resigned only as MLAs. We want to be certain that they would not withdraw their resignations after we stake claim to form the government," the party leader said.
No other leader was willing to hazard a guess as to when — or who — would be the next chief minister if the BJP were to stake claim.
"I personally feel the party will ask (state BJP chief B.S.) Yeddyurappa to form the ministry," said the BJP leader who had asked not to be named. "But that's my guess since he is the senior-most."
The BJP has 105 MLAs in the Assembly, eight short of the majority mark of 113 in the 224-member House.
The JDS-Congress coalition, which needed the support of 103 MLAs to win Tuesday's confidence vote after the rebels and some others stayed away, ended with 99 votes.
This means if the rebels are not disqualified and withdraw their resignations eventually, the Congress-JDS would have the upper hand in any future floor test.
Kumar warned about an "administrative break-up" if a new government did not take charge before July 31 since the finance bill is pending.
"If the finance bill is not passed by the end of the month, even salaries of government employees cannot be paid," Kumar told reporters.
The monsoon session had been adjourned sine die after chief minister H.D. Kumaraswamy's confidence motion was defeated on Tuesday.
A rebel MLA, who returned from Mumbai to his constituency in coastal Karnataka, blamed P.C. Siddaramaiah, former chief minister and head of the coalition coordination committee, for the resignations.
"Siddaramaiah was the one who asked us to resign. But we are still with the Congress and have not joined the BJP," Shivaram Hebbar said.
As local channels lapped up Hebbar's claim, Siddaramaiah hit back, saying the allegations were "false" with malafide intention.
Withdrawal nod
The Supreme Court on Thursday allowed the two Karnataka Independent legislators to withdraw their petition seeking a trust vote since the vote was already over.