Rape case: I'm a survivor, not victim, says south Indian actress
During an interview, she recounted her harrowing legal battle and her tryst with her detractors who tried to repeatedly pull her down as she picked up pieces of her life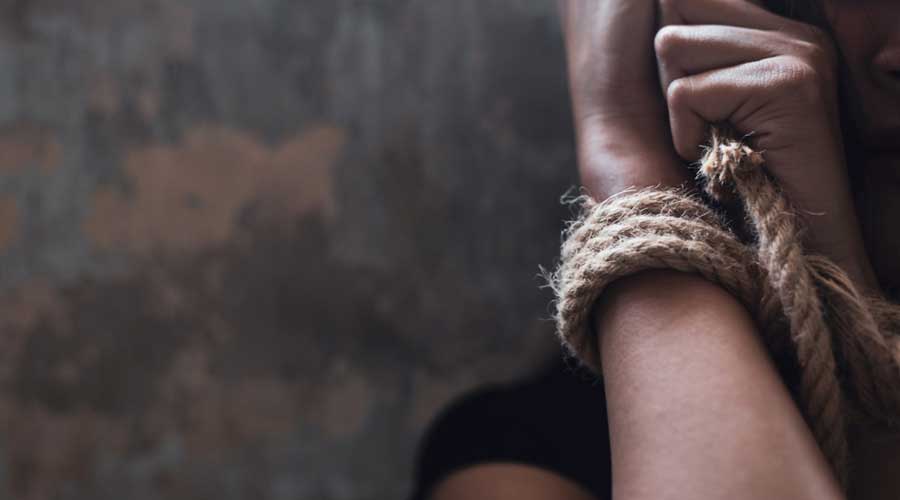 Representational image.
Shutterstock
---
Bangalore
|
Published 07.03.22, 01:40 AM
|
---
A hugely popular south Indian film actress who was allegedly abducted and sexually assaulted in a moving car five years ago in Kerala has said she would continue to put up a "very strong fight" for justice "without worrying about the outcome".
During an interview with Barkha Dutt on the journalist's Mojo Story YouTube channel, the actress recounted her long and harrowing legal battle and her tryst with her detractors who tried to repeatedly pull her down as she picked up the pieces of her life.
The interview was part of The Global Townhall of Barkha's We The Women initiative. Although the actress revealed herself during the interview and has been active on social media for the past two years, The Telegraph is not identifying her because of the Supreme Court's bar on revealing the identity of victims of sexual abuse and also because the newspaper could not contact her to know if she wanted to be identified in this article.
The actress told Barkha, without taking any names: "I would rather give a very strong fight without worrying about the outcome than see such people walk as if they did nothing wrong."
In February 2017 the actress was sexually abused in a moving car in Ernakulam district by a gang allegedly hired by Dileep, one of the top actors of the Malayalam film industry. Dileep, who has denied all charges, is out on bail after having spent more than 80 days in judicial custody. The other accused persons are in prison pending trial.
Dileep has been booked under IPC Sections 120B (criminal conspiracy), 342 (wrongful confinement) 366 (kidnap), 376D (gang rape), 411 (receiving stolen property), 506 (criminal intimidation), 201 (disappearance of evidence) and 212 (harbouring offender), and IT Act Sections 66E (intently capturing images of private parts of any person without his/ her consent) and 66A (publishing or transmitting of sexually explicit images in electronic form).
The actress, who has since limited herself to Kannada and Telugu films although she has now started reading some Malayalam scripts after being encouraged by top filmmakers and actors such as Prithviraj and Jayasurya, recounted during the interview her trauma and the moments she felt she would give up.
"I wanted to quit so many times. I even told my family and friends that I don't want to do this anymore, I just want to quit, I don't care, whatever happens let it happen. I just wanted to come out of it and have a normal life," she said.
But having come across instances of abuse endured by several women who have since been in touch with her, she came around to the view that, come what may, the fight for justice would continue till the end.
"So many women have been silent. They have kept this trauma within themselves because they are scared to open up. They are scared this might affect their life, happiness, career, profession and mental peace…. I cannot even imagine, what if I didn't say it, what if I didn't complain. What would have happened to my life?" the actress said.
Although she had the complete support of her husband, family, friends and the larger public, she did feel lonely while facing the trial. "Sitting in that court facing seven different lawyers, their questions and cross-examinations… that's when I felt very, very lonely…. That's when I felt it's my fight, my battle and (at the) end of the day I have to be in the court and fight it out. I almost felt like it was me versus the world."
Those 15 days in court also helped her realise that she was a survivor and not the victim anymore. "When I came out of that court on the last day, I felt like a survivor," she said.
But the journey was extremely difficult and painful as even strangers began commenting about her and her life. "The five-year journey was very, very difficult for me."
"You know how it is when discussions and debates happen on channels when something happens," the actress said, recalling the unending prime time discussions on Malayalam news television.
While a large number of people stood by her, the actress recounted how many others were "comfortably sitting in some channels and talking about me."
"They don't even know me. Some random people said things like 'she shouldn't have done that, she shouldn't have travelled that night'," she said.
The scenario was no different on social media. "I joined Instagram in 2019. Even then I did get some hurtful messages asking me 'why don't you go and die', 'how are you living like this', 'aren't you ashamed' or 'you are going to pay for what you did'," she said, recalling some of the most painful moments.
"I was devastated that something so unfortunate happened in my life…. I was broken into a million pieces. While I was trying to pick those pieces up and trying to stand up and face life again, these kinds of things were pulling me down again and again and again."
"They (her critics) were very hard with their words, they were very comfortable saying that. So sometimes I wanted to scream on top of my lungs to these people and say that my parents didn't raise me like that," she said.
"My dignity was already snatched away from me, and yet I was victim-shamed. It was very easy for them to pull me down again. So that hurt me really bad. It was very painful. Luckily, I was not on social media during that time. Maybe I dodged that toxicity bullet," she said.