Rahul Gandhi's Kerala remark divides Congress
Top BJP leaders also pounced on him for what they saw as condemnation of the politics of north India and an attempt to divide the country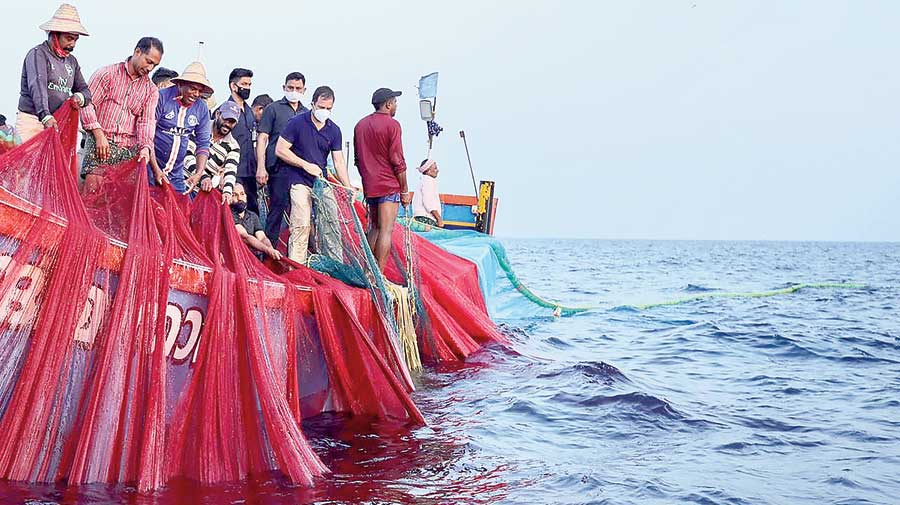 ---
---
The Congress on Wednesday defended Rahul Gandhi's remark that he was experiencing "intelligent" politics in Kerala, arguing that his emphasis on issues was being mischievously portrayed as criticism of politics in north India.
Rahul had said on Tuesday while addressing a rally in Thiruvananthapuram: "I was used to a different kind of politics being an MP in north India. For me, coming to Kerala was very refreshing as suddenly I found that people are interested in issues, and not just superficially but going into details of issues. Seeing intelligent politics in Kerala was a learning experience for me. I was talking to some students in the United States and I said that I really enjoy going to Kerala. It's not just affection but the way you do your politics. If I might say so, the intelligence with which you do your politics."
While top BJP leaders pounced on Rahul for what they saw as condemnation of the politics of north India and an attempt to divide the country, even some Congress leaders expressed shock at what they described as "immature articulation" that would damage the party in the Hindi heartland.
Former Union minister Anand Sharma, perceived to be a dissenter as he was part of a group of 23 leaders that had written to Sonia Gandhi about a drift in the party, explicitly denounced Rahul's formulation as his "personal experience" because north India had led the freedom struggle and given illustrious sons like Jawaharlal Nehru, Manmohan Singh and Bhagat Singh.
While Sharma clearly demonstrated the unease in the party over Rahul's statements, Congress communications chief Randeep Surjewala said: "Rahul Gandhi gave a constructive call to do issue-based politics.
Issues should dominate politics, politics should not dominate issues. Politics shouldn't be done for creating a religious divide, politics should be done for uniting India. Rahul meant that people's real concerns should be the basis of politics, not hate and deception. Time has come to do introspection on this."
Surjewala added: "What are the real concerns? That petrol is selling at Rs 100 and diesel at Rs 90 per litre. That Chinese troops have occupied India's territory. That the economy and businesses have been ruined and there are no jobs. The issue is that people of India have lost the right to dissent, right to speak, right to express, right to tweet… and they are being branded anti-national for expressing their views. The issue is that lakhs of farmers are sitting at Delhi's border. But the BJP released a toolkit for a north-south divide."
Surjewala also recalled several intemperate statements made by the Prime Minister, without directly answering questions about the level of intelligence and seriousness that Rahul had hinted at.
Many Congress leaders privately argued that Rahul should have refrained from making comparisons even if what he said had substance. Politics in north India indeed is dominated by issues like Ram temple, communal tension and caste divide while states like Kerala have offered a "different kind of experience".
That Sharma chose to publicly discuss the issue exposes the fault lines within the party. Instead of defending or clarifying what Rahul had said, Sharma argued: "He might have shared his personal experience. He was not disrespecting any part of the country. But he can explain in what context he spoke, there should be no scope for conjecture or misunderstanding. The Congress can never divide India on the basis of language, religion or region."
Sharma added: "North India contributed a lot to the freedom struggle. We had illustrious Prime Ministers like Nehru, (Atal Bihari) Vajpayee and Manmohan Singh from the north. We are grateful to voters of Amethi for supporting our leaders, from Indira Gandhi to Rahul. We believe in a united India, in inclusive politics."
Congress loyalists admitted privately that this was an attempt to highlight the avoidable formulation in Rahul's speech, indicating that the problems within the party were far from resolved.