Rahul responds to Shah with Ghalib
Congress leader ridicules home minister's claim that India can protect its border amid rising tensions with China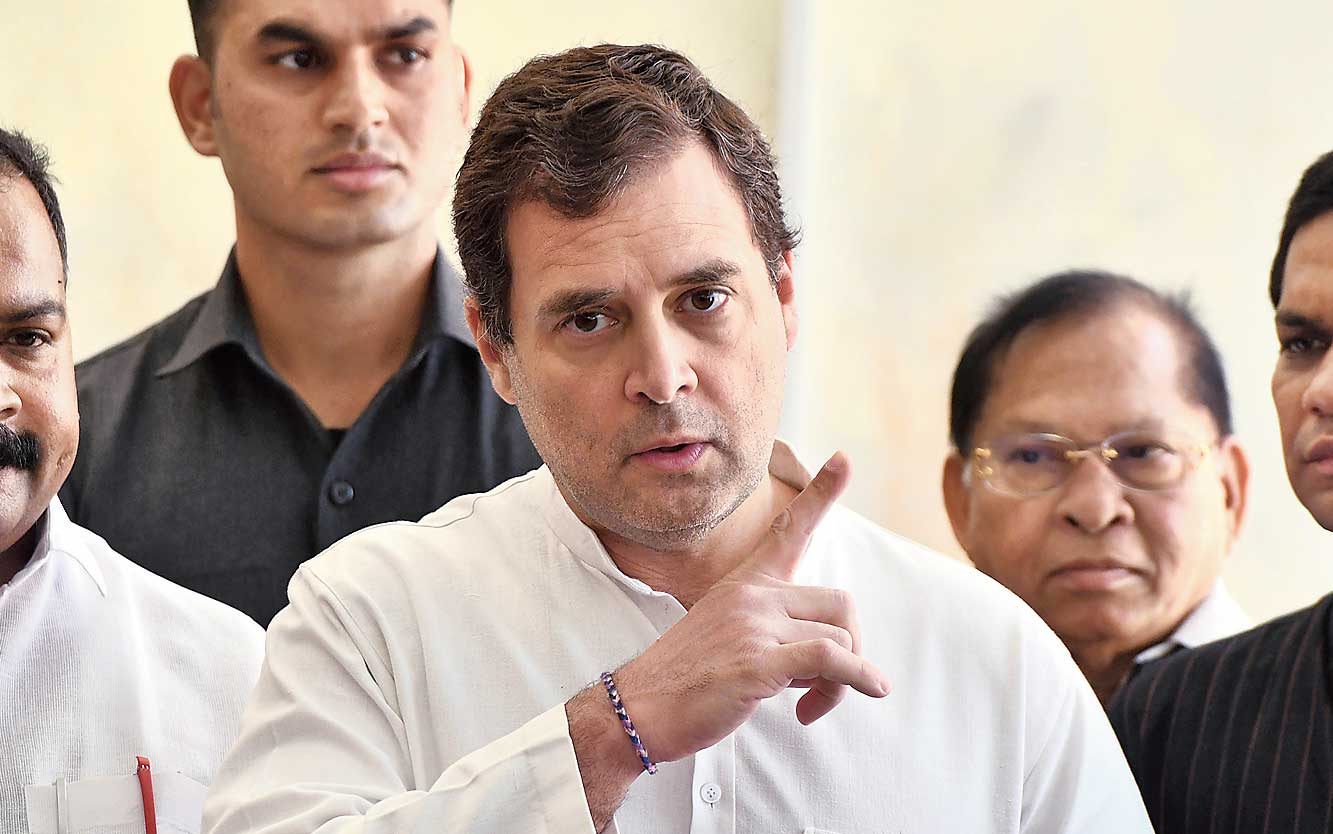 ---
---
Rahul Gandhi on Monday ridiculed home minister Amit Shah for claiming that India was the only country in the world other than the US and Israel that can protect its borders.
"Sab ko maloom hai 'seema' ki haqeekat lekin/ dil ke khush rakhne ko 'Shah-yad' ye khayal achha hai (Everyone knows the truth of the border but perhaps this illusion is good to keep the heart happy)," he tweeted, tweaking a famous Urdu couplet by Mirza Ghalib.
The news agency ANI had quoted Shah as saying on Sunday: "India's defence policy has gained global acceptance. The whole world agrees that after USA & Israel if there is any other country that is able to protect its borders, it is India."
Shah's assertion came at a time even defence minister Rajnath Singh has accepted on television that Chinese troops have come in good numbers to an area on the Line of Actual Control that India claims as its own, and that they are claiming their territory extends till that area.