Only politician to ceaselessly grill govt on LAC breach
Rahul Gandhi challenges politics of silence over Chinese incursion
The government and the army have publicly spoken about disengagement, confounding people as Modi had claimed no one had entered Indian territory or captured Indian posts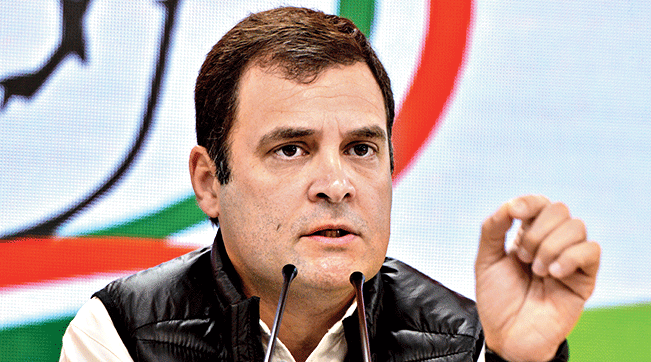 ---
---
Rahul Gandhi on Monday said he would continue to ask tough questions over the Chinese incursions even if "my whole career goes to hell" in the process, asserting that "I am not going to lie to my people" for fear of a political backlash.
"As an Indian, my number one priority is the nation and its people. Now it is pretty clear that the Chinese have entered our territory. This disturbs me. It makes frankly my blood boil. How can some other nation just come into our territory?" Rahul asked in a video message.
The Congress leader is the only Opposition politician to ceaselessly grill the government on China's intrusion into India, braving attacks from the BJP and even from a section of allies.
Rahul has in a way challenged the politics of silence by the Opposition that has indicated a virtual abdication of responsibility on territorial integrity and strategic affairs.
The BJP says his questions to the Prime Minister on China weaken India.
"Now if you as a politician want me to keep quiet and lie to my people when I'm absolutely convinced, I've seen the satellite photos, I speak to the ex-army people. If you want me to lie that the Chinese have not entered this country, I'm not going to lie. I simply will not do it. I don't mind if my whole career goes to hell.
I'm not going to lie," Rahul said.
He struck at the root of the perception that asking questions of the government was anti-national, saying: "I think the people who are lying about Chinese entering our country are the people who are not nationalistic. I think the people who are lying and who are saying the Chinese are not in India, they are the people who are not patriotic."
In a tweet accompanying the video, the Congress MP said: "The Chinese have occupied Indian land. Hiding the truth and allowing them to take it is anti-national. Bringing it to people's attention is patriotic."
Rahul has constantly been asking Prime Minister Narendra Modi to share the facts about the Chinese encroachments with the nation.
The BJP has condemned and ridiculed him for his questions and construed them as an attack on the military, accusing him of demoralising the army and acting against the country's interests. But the ruling party has not clearly explained how not giving a truthful picture is patriotic.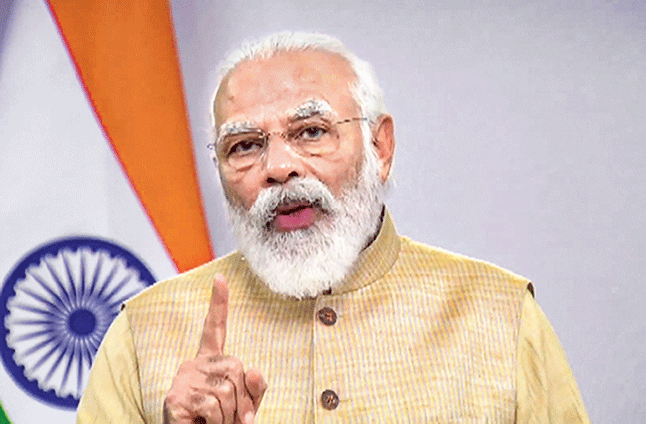 The government has been making contradictory statements after a prolonged silence, with the Prime Minister claiming there had been no intrusion and several ministers and bureaucrats making statements that implied that the Chinese had occupied Indian territory. The government and the army have publicly spoken about disengagement, confounding people as Modi had claimed no one had entered Indian territory or captured Indian posts.
Rahul on Monday declared his disinclination towards the politics of convenience that often compels leaders to take positions after calculating gains and losses, especially in times of a national crisis.
The BJP's unlimited capacity for propaganda, particularly the propensity to brand rivals anti-national, appears to have struck fear in the hearts of its political opponents, with most leaders fighting shy of locking horns with the ruling party on issues even vaguely related to nationalism.
Rahul said in the video: "So frankly, I don't care if it costs me politically. I don't care if I have no political career at all after that. But I'm going to say the truth as far as Indian territory is concerned."
No other political party or leader has articulated their concerns on the Chinese intrusions at several points in Ladakh. Even sections in the Congress are said to nurture misgivings about Rahul's strident position. While other leaders have chosen to support the government on this issue, Congress ally and NCP chief Sharad Pawar has publicly disapproved of Rahul's stand.
Few other leaders have questioned Modi on tell-tale evidence of Chinese incursions in satellite images and reporting by former generals.
Even after India and China have negotiated disengagement through diplomatic and military channels and defence minister Rajnath Singh has publicly said in Ladakh there is no guarantee of the extent of resolution after the negotiations, no party or leader has altered their stand.
Rahul, as the leader of a party that has ruled the country for six decades and shaped its destiny, has forcefully articulated that his politics cannot be limited to sundry domestic issues while strategic and diplomatic affairs becomes the exclusive domain of the government.
Ironically, the politics of silence is not witnessed during conflicts with Pakistan. But the involvement of China seems to have introduced a new code of engagement with the government.
Even army veterans and security analysts who have pointed to Chinese presence in Indian territory have attracted widespread criticism from the RSS-BJP ecosystem that has found satisfaction in piecemeal gestures like banning Chinese mobile apps and the Prime Minister's condemnation of "expansionist" tendencies without conceding loss of territory and the Chinese intransigence.
Modi has also been reluctant to publicly name China, largely choosing to attack it indirectly. In his Mann Ki Baat radio address on Sunday, he referred to Pakistan in the context of Kargil but did not talk about the Chinese intrusions.
Rahul has, on the other hand, repeatedly asked the Prime Minister to speak the truth and not surrender to China out of fear.
It is too early to forecast the political repercussions of Rahul's positioning but he has indisputably established himself as a unique politician willing to swim against the tide.