Priyanka viral video: Which version did you see?
The clip illustrates the pitfalls of believing any post on social media without scratching the surface in a fiercely fought election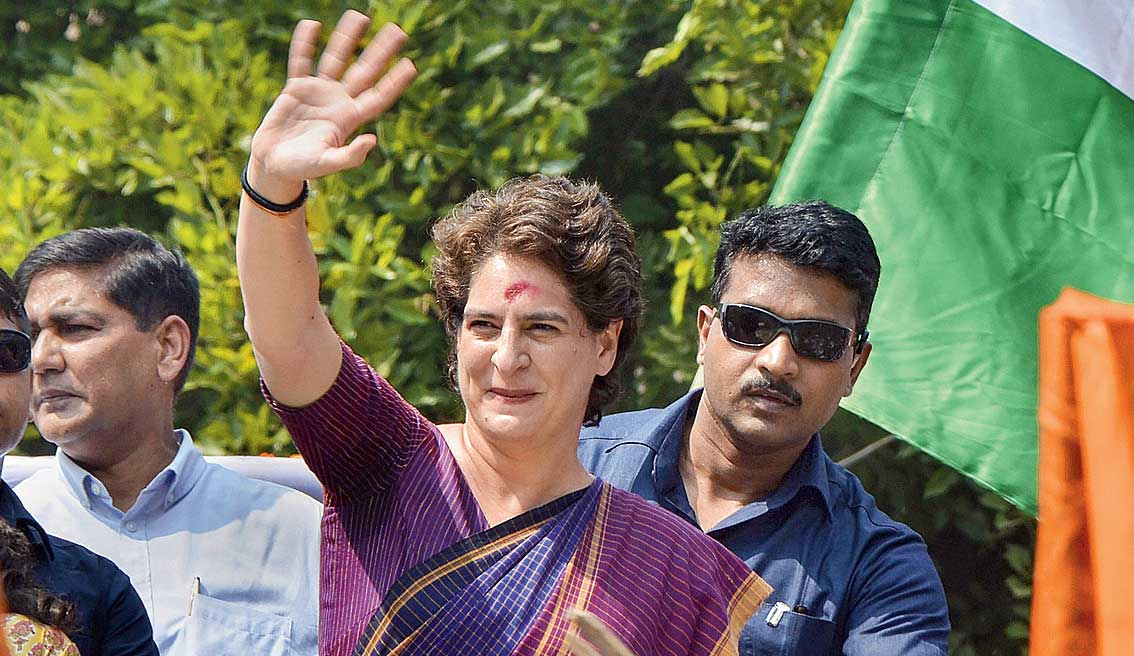 ---
---
A viral video circulated by Smriti Irani on Twitter shows Priyanka Gandhi nodding to a group of children shouting 'chowkidar chor hai'. The instance also illustrates the pitfalls of believing anything on social media without scratching the surface in a bitterly fought election.
Irani, the minister for textiles and Congress president Rahul Gandhi's main rival in Amethi, hit out at the Congress and Priyanka, without naming her. 'Imagine the filthiest of abuses that a Prime Minister has to endure from people whose only claim to fame is a nose,' she tweeted. The video, which Irani retweeted with her own comment on April 30, gathered 18,631 likes and 8,450 retweets by the afternoon of May 1.
But that is not the full story, or rather the full video.
In the clip attached to Irani's post, Priyanka is seen smiling as the children shout 'chowkidar chor hai'. Then as the clip nears the end, she is seen putting her hand over her mouth in a combination of shock and surprise.
But the shorter version had already been viewed, shared and compared to a clip in which Prime Minister Narendra Modi is seen chanting 'Bharat Mata ki jay' in front of neatly arrayed schoolchildren.
Comparisons were made on the lines of 'sanskar', which the Congress general secretary of eastern Uttar Pradesh seems to have belittled while bobbing her head as the children chanted a slogan used often by her elder brother, Rahul.
Another version of the video appeared soon after the clip was put out on Twitter last night. In the longer, newer version - it is unclear where and when the video was shot - the children, jumping enthusiastically in front of Priyanka, are heard shouting a Hindi expletive before Narendra Modi's name. That is what makes Priyanka look surprised. She and her aides are seen immediately telling the children to stop. The Congress leader is seen telling the children: 'Yeh wala nahin. Achchha nahin lagta. Achchhi wali sunao (Not this slogan. This is not proper. Shout a good slogan).'
The children then shout 'Rahul Gandhi zindabaad'.
After the edited video started circulating through news channels and social media, some self-appointed debunkers uploaded the longer video on their handles.
Uncouth to the core. Imagine the filthiest of abuses that a Prime Minister has to endure from people whose only claim to fame is a nose. Lutyens outrage anyone ???? https://t.co/T5sPyKtmbr

— Chowkidar Smriti Z Irani (@smritiirani) April 30, 2019
Priyanka Gandhi stops the children when they made bhadva comment on Prime Minister? Look 👇#ChowkidarChorHai pic.twitter.com/simlNlR3OW

— Armaan ارمان (@Mehboobp1) April 30, 2019