Private hospitals overcharging Covid patients, alleges General Insurance Council
Body urges Centre to intervene, warning that such practices could lead to an increase in annual premiums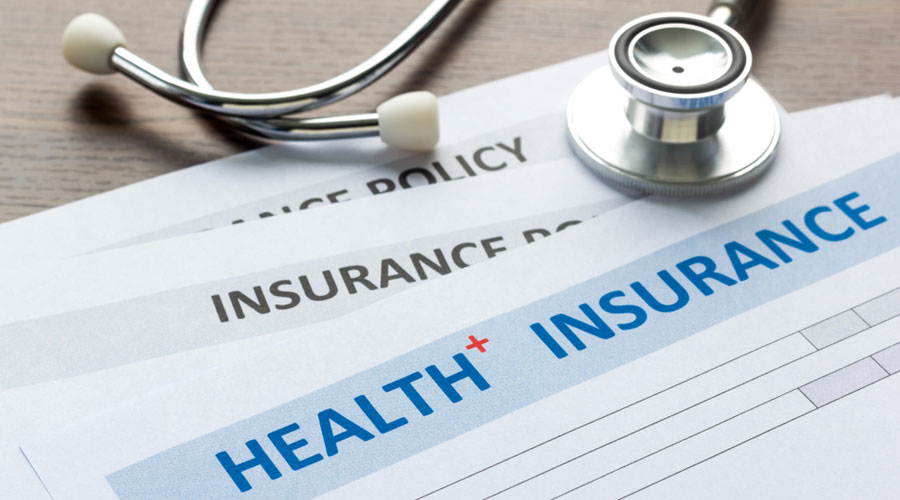 Private hospitals are "charging exorbitant amounts of money from insured patients", the council said.
Shutterstock
---
New Delhi
|
Published 06.09.20, 03:47 AM
|
---
The coronavirus pandemic has prompted India's health insurance industry to flag, for the first time in a court, concerns about arbitrary overcharging of patients by private hospitals and to caution that such practices could increase annual premiums.
The General Insurance Council, a body of public and private insurance companies, has sought the Centre's intervention to regulate treatment costs for Covid-19 patients at private and corporate hospitals across India.
The council, in an application to the Supreme Court, has said health insurance companies had by mid-August received more than 100,000 claims for Covid-19 treatment and noted that patients with insurance cover are charged considerably higher than uninsured patients.
Private hospitals are "charging exorbitant amounts of money from insured patients", the council said. It cited instances from different cities where hospitals had initially sought payments two to five times the amounts they accepted after objections by insurance companies.
One private hospital had billed a patient Rs 282,782 for a 10-day stay of which Rs 200,000 was charged under the head "PPE (personal protection equipment) kit ward". The insurance company objected and asked the patient to ask for a revised bill as an uninsured patient and then seek reimbursement.
The hospital reduced the bill to Rs 49,973 after "considerable haggling", the council said in its submission.
Another private hospital had submitted a bill of Rs 14 lakh but reduced it to Rs 449,849 after objections from the insurance company. In another instance, a hospital revised a bill for Rs 211,812 to Rs 112,782 after "serious objections" from the insurance company.
In many instances, though, when the insurance company refuses to cover the entire hospital bill and pays only a part of it, the patient has to pay the balance out of their own pocket.
Overcharging of insured patients is making it increasingly difficult for insurance companies to settle claims, the council said in its application. It pleaded to be allowed to join a petition filed earlier this year by an independent lawyer seeking government regulation of private hospital charges.
Insurance industry executives say that health insurance companies have always taken up specific cases with hospitals whenever there has been suspicion of overcharging. However, the pandemic and the arbitrarily higher charges on insured patients have amplified these concerns.
Amid India's rising Covid-19 counts, insurance analysts expect the number of claims to continue to rise. India on Saturday recorded 86,432 new Covid-19 cases, raising the total number to over 4.02 million of whom 3.1 million have recovered, over 846,000 are under medical supervision and 69,561 have died.
The vast majority of patients have no symptoms or only mild symptoms and do not require hospital care.
The Union health ministry said on Friday that less than 7 per cent of the active patients need oxygen, intensive care or ventilator support.
"It's interesting that the insurance industry itself has highlighted this longstanding and unresolved issue," said Anant Bhan, a bioethics researcher and adjunct professor at the Centre for Ethics at the Yenepoya Medical College, Mangalore.
"Covid-19 has likely accentuated these concerns. Covid-19 is a new infection and given the uncertainties over what works and what does not and how exactly to treat the illness, it is possible that some healthcare providers might find ways to inflate bills."
Several states have fixed standard rates for Covid-19 treatment at private hospitals, but there are "variations and inconsistencies" across the states, the council has said.
Some states such as Karnataka and Telangana have specified that the fixed rates do not apply to insured patients.
Such discrimination is "unreasonable" and could be abused by some private hospitals, the council said. The insurance policy should not become "a tool for profiteering" by private hospitals, which would only increase the claims outgo and result in higher premiums, it said.
Another intervention application filed in the Supreme Court by a New Delhi-based lawyer, Manisha Karia, underlines that the price caps imposed by some states do not adequately safeguard patients from overcharging on medicines or diagnostic tests.
Healthcare industry representatives have long asserted that private hospitals cannot be expected to operate under losses. A senior executive with the Association of Healthcare Providers of India, a body representing private hospitals, had earlier this year said the price caps imposed by the states need to take into account the operating costs of private hospitals.