NRC: Assam minister Himanta Biswa Sarma and AASU upset
The All Assam Students' Union said there was discrepancy in the NRC and it would approach the Supreme Court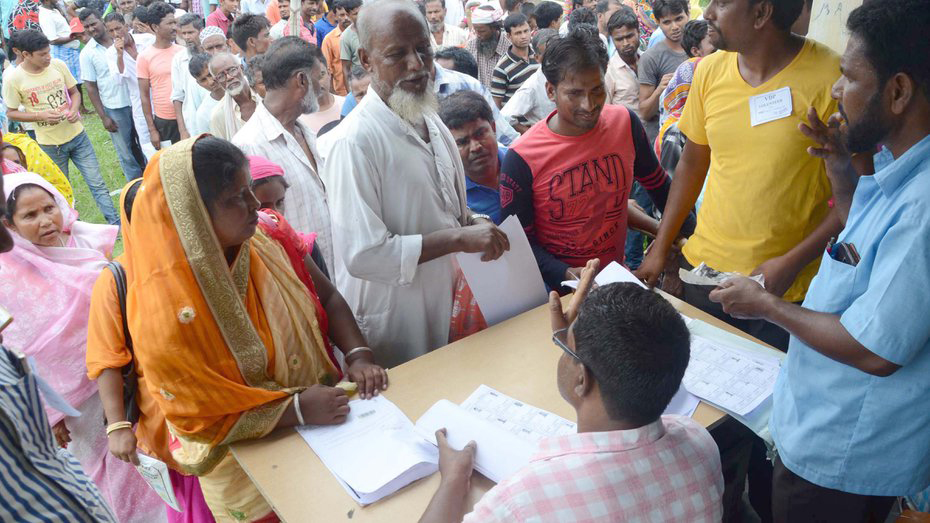 ---
---
Every section of Assam is unhappy with the status of NRC. Even BJP ministers are complaining. Careless implementation that many genuine Indian citizens will have to unnecessarily face the courts. Congress will provide all help. Nation above politics is our motto.

— Gaurav Gogoi (@GauravGogoiAsm) August 31, 2019
Assam Congress MP Gaurav Gogoi said that 'many genuine Indian citizens will have to unnecessarily face the courts' because of NRC. The Congress 'will provide all help. Nation above politics is our motto,' he tweeted.
Shashi Tharoor of the Congress linked the NRC to xenophibia in a tweet in which he quoted Rabindranath Tagore.
'There is a thin line between nationalism and xenophobia —besides, hatred of the foreigner could later turn into a hatred of Indians different from oneself.' -- Rabindranath Tagore. The prescience of a great man! #NRC,' he wrote.

The All Assam Students' Union (AASU), which had supported the NRC exercise, said it was not happy with the exclusion figure in the final list released today and would appeal against it in the Supreme Court.
The AASU is a signatory to the Assam Accord, a 1985 document that provided for 'detection, deletion and deportation' of illegal foreigners from Assam.
'We are not happy at all. It seems there were some deficiencies in the updating process. We believe that it is an incomplete NRC. We will appeal to the Supreme Court to remove all the faults and discrepancies in this NRC,' AASU general secretary Lurinjyoti Gogoi said.

The final NRC was released on Saturday leaving out over 19.06 lakh applicants.
Addressing a press conference, Gogoi said the final figure of exclusion did not reach near the figures officially announced by the authorities on various occasions.
Himanta Biswa Sarma, the miniser in the BJP government, was heard telling TV channels this morning that he hd lost faith in the NRC after the first draft was published. The message he sent out was a clear indication that the state BJP wanted to distance tself from the list.
He tweeted later in the day: 'Names of many Indian citizens who migrated from Bangladesh as refugees prior to 1971 have not been included in the NRC because authorities refused to accept refugee certificates. Many names got included because of manipulation of legacy data as alleged by many.'
#NRCAssam

Names of many Indian citizens who migrated from Bangladesh as refugees prior to 1971 have not been included in the NRC because authorities refused to accept refugee certificates. Many names got included because of manipulation of legacy data as alleged by many 1/2

— Himanta Biswa Sarma (@himantabiswa) August 31, 2019
"There is a thin line between nationalism and xenophobia —besides, hatred of the foreigner could later turn into a hatred of Indians different from oneself." -- Rabindranath Tagore. The prescience of a great man! #NRC

— Shashi Tharoor (@ShashiTharoor) August 31, 2019