Nepal PM smells plot in Indian mission
K.P. Sharma Oli accused of pressing the nationalism button with new map to divert attention from his troubles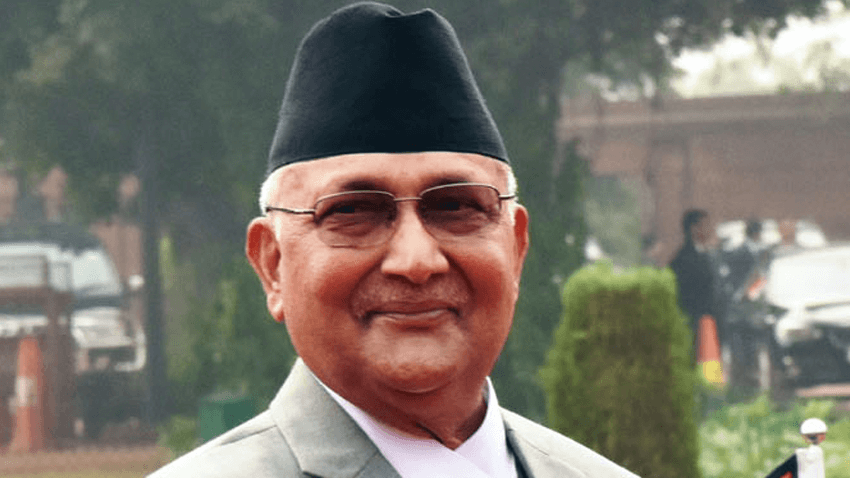 ---
---
Nepal Prime Minister K.P. Sharma Oli on Sunday accused India of conspiring to oust him from office, suggesting the plot was being hatched not just in New Delhi but also at the Indian mission in Kathmandu.
Oli, facing criticism at home on several fronts and a challenge within his party, told an event that "plots are being hatched to topple me for releasing the country's new map and getting it adopted through Parliament".
The Kathmandu Post newspaper further quoted him as saying: "Given the ongoing intellectual discussions, media reports from New Delhi, embassy's activities and meetings at different hotels in Kathmandu, it is not very difficult to understand how people are openly active to oust me. But they won't succeed."
Oli was referring to the new map his government has introduced to try and stand up to India, showing three areas under Indian control — Kalapani, Lipu Lekh and Limpiyadhura — as Nepali territory.
Oli has been accused of pressing the nationalism button with the map to divert attention from his troubles. He is facing stiff resistance from his rivals in the ruling Nepal Communist Party, of which he is joint chair along with Pushpa Kamal Dahal.
Oli's "plot" charge too is being seen as a bid to use the nationalism card to save his chair.