Nasa, Sanskrit and science: HRD minister Ramesh Pokhriyal's lecture to IITians
At the IIT Bombay convocation, th minister also said that Charaka gave the world the idea of atoms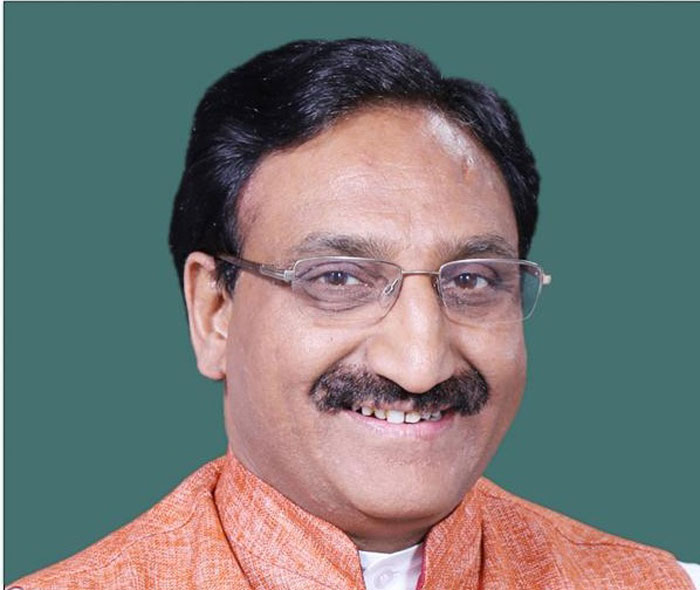 Ramesh Pokhriyal, the HRD Minister, was introduced at the event as a poet and author of 44 books, translated in 12 national and international languages
Credit: www.prsindia.org
---
New Delhi
|
Published 11.08.19, 11:15 AM
|
---
Ramesh Pokhriyal Nishank, the HRD minister, told outgoing students of IIT Bombay on Saturday that Nasa has concluded that if in the future the computer is to stay alive, it can do so only with the help of Sanskrit. 
"Even NASA has said that if the computer is to stay alive, it can only do so with the help of Sanskrit, or else it'll die. NASA is saying this because Sanskrit is a scientific language. It is written as it is spoken and as it is read. There's no other language like it in the world," Pokhriyal said, while several hundred IIT students, considered to be among the country's brighter brains in science, and a celebrated alumnus, Infosys co-founder Nandan Nilekani, looked on in Mumbai.
In the same speech, Pokhriyal mentioned, Charaka, Aryabhatta, Sushruta, Ayurveda and yoga as India's symbols of leadership in science.
"Can we forget Aryabhatta? It was he who gave us 'zero'? Can we forget Sushruta, who was the first surgeon of this world and taught the world the art of surgery? Can we forget Charaka, who gave us the art of Ayurveda? Now, people who used to doubt its (Ayurveda's) credibility are sure of its supremacy. Even the biggest of hospitals in the world don't begin operations before they start an AYUSH wing. If there's no Ayurveda, then medicine is incomplete, they say. Is this the case or not?" Pokhriyal asked.
"Who gave the idea of atom first. It was Charaka. We have a huge knowledge base to give the world," he said.

According to the western history, Democritus is known to be the first one to theorise about atoms, which, he said, were the building blocks of all existing matter. The Greek philosopher was born a couple of centuries earlier to Charaka.
Pokhriyal reminded the outgoing students of the glorious past of the country, while mentioning all these names.
The comments caused a lot of laughter in IIT Bombay and on social media. 
Reading the comments here, I don't think we got freedom from the British.
Lol.

— Al Bill al grylls (@albakistanisol) August 11, 2019
The competition is at highest level in Govt. to prove themselves more stupid. The leader is still way ahead to catch.

— jhanpoo झाँपू (@jhanpoo2) August 11, 2019
NASA after watching this: pic.twitter.com/aMEmQMYBxY

— Kalyan Villari (@kalyan_vns) August 10, 2019