Narendra Desai, a lifestyle influencer who loves traveling to new places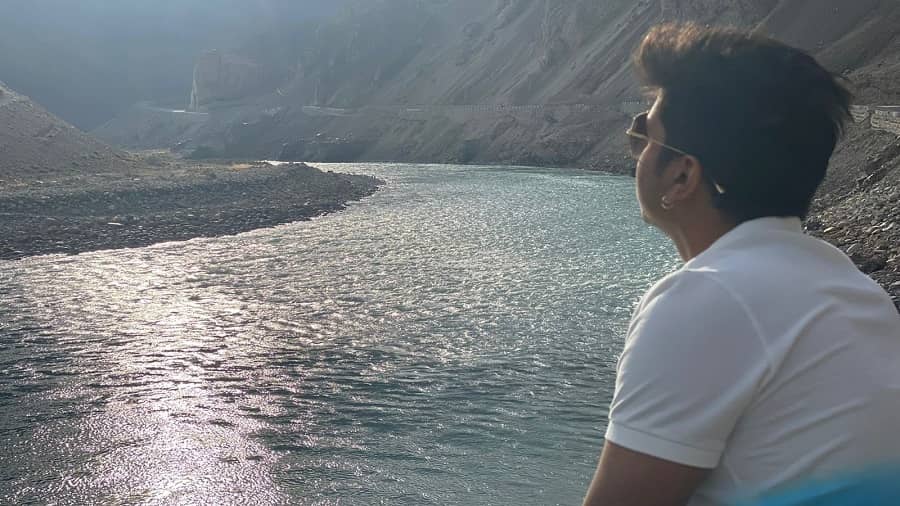 ---
Published 14.10.21, 03:29 PM
|
---
Imagine waking up to the most scenic view and taking pleasure in every sip of your coffee while feeling the fresh ooze of winds and vibrant sunup on your face. Only picturing such words brings utter calmness to the mind, what if you could sense that in person? 
On the other hand, not everyone is fortunate enough to explore the world. Because of social media, the world now can be accessible with few clicks, but it cannot replace the notion of visiting physically places.
Narendra Desai, a lifestyle influencer has made sure to achieve his bucket list by exploring the corners of the world. Such is his lifestyle that has motivated thousands of people to work hard and fulfil their dreams too.
 Mr. Desai is also a thriving entrepreneur and an automobile freak. His travel stories can be seen through his Instagram feed.
Along with touring around the world, he is also a very adventurous person. Horse riding, shooting, sky diving, swimming are some of the more vigorous activities that he is into. One should live a life in their own conditions and Mr. Desai seems to be a true follower of this sentence.
He says, " When you take a tour to a country or city or a place, you are discovering a new culture, meeting new people and then you begin to find your inner peace at that very place."
 What further he believes in is, going local and trying toothsome dishes and interacting with the regional people, comprehending their lifestyle and colours altogether.
Being an explorer not only introduces you to new realms but also opens your mind and make you feel fresh. So there is no chance you wish to withdraw from being a true wanderlust.