Murshidabad heritage tour
Centuries-old houses restored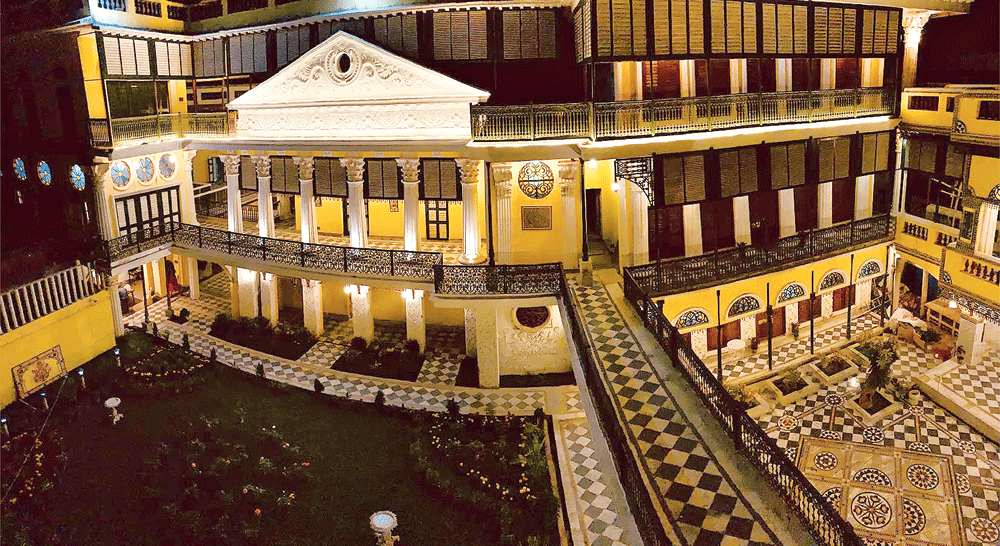 ---
Calcutta
|
Published 14.01.20, 08:59 PM
|
---
Murshidabad, the capital of undivided Bengal, has restored at least 10 heritage buildings, some of which will soon be included in a heritage tour that will start later this month.
"Murshidabad is replete with history and some of the buildings tell the story of undivided Bengal. We always wanted them to be restored properly. We conceived the idea of their restoration and involved local people to achieve this feat," said Darshan Dudhoria, the secretary of the Murshidabad Heritage Development Society.
The Murshidabad Heritage Development Society was founded in 2010 with the objective of restoring and reviving the heritage structures in Azimganj and Jiaganj in particular and Murshidabad in general.
It was conceived and created by the Sheherwali community, who are businessmen from Rajasthan who migrated to Bengal looking for business opportunities in the late 1700s.
The society will be hosting the three-day Murshidabad Heritage Festival 2020 in January to showcase the art and culture of the district, organise a heritage walk and curate the food to bring Murshidabad back into the "tourism, cultural and heritage" map of the world.
The festival from January 24 to 26 will take place at the recently restored Katghola Palace in Lalbagh. The society will provide a guided a tour that will start with a visit to the Cossimbazar Rajbari, followed by sightseeing of heritage monuments, palaces and museums, and cultural programmes with chhou and raibenshe troupes.
There will also be a heritage walk at Azimganj, complete with the taste of the Sheherwali gourmet cuisine and a tour of taanti para (weavers' locality).
There will also be a visit to the Hazarduari museum, said Dudhoria.
In the last decade, the society has also mentored and encouraged residents to restore the properties and the old houses.
One of them is the Bari Kothi (Palace of the Elder) that was built in the late 1700s but later abandoned. It has now been developed into a heritage hotel.
"It could be used as a pilot project for other hoteliers to come and adopt the old houses in the area which can be developed. The society has earmarked 97 buildings in the area for restoration. The idea is to identify assets and for people to come and know about them," said Dudhoria, also the co-owner of the Bari Kothi heritage hotel.
A part of the work by the society includes generating interest in the heritage among school and college students by organising quiz and photography exhibitions.
"There is a change in the mindset of the students who earlier had no value for the heritage properties but now take pride in them. Because of lack of awareness, they used to scribble on the walls or make graffiti but now they understand the value of those structures," said Sandip Nowlakha, the vice-president of the Murshidabad Heritage Development Society.